Molenkade 40 (RENTED OUT)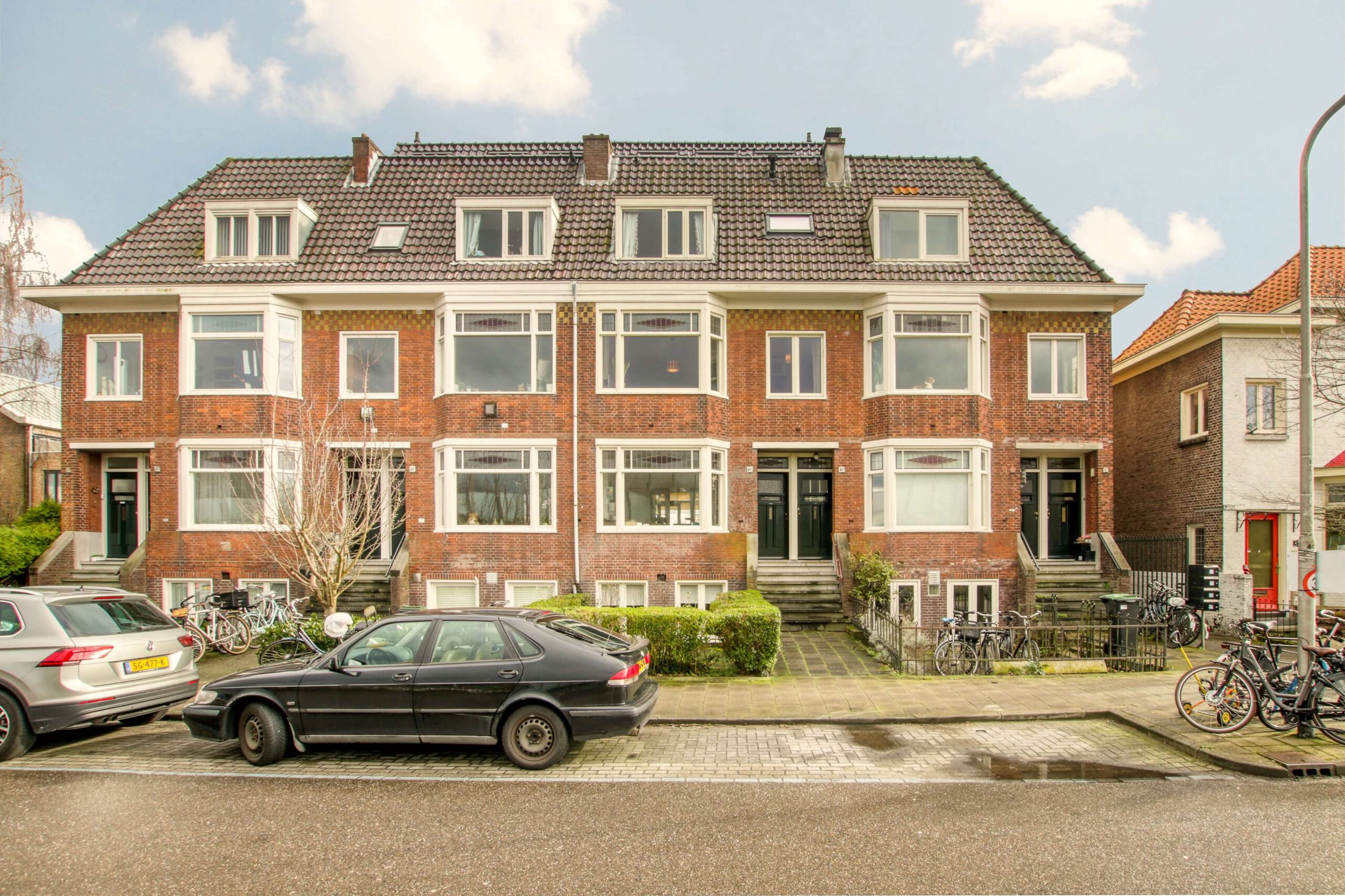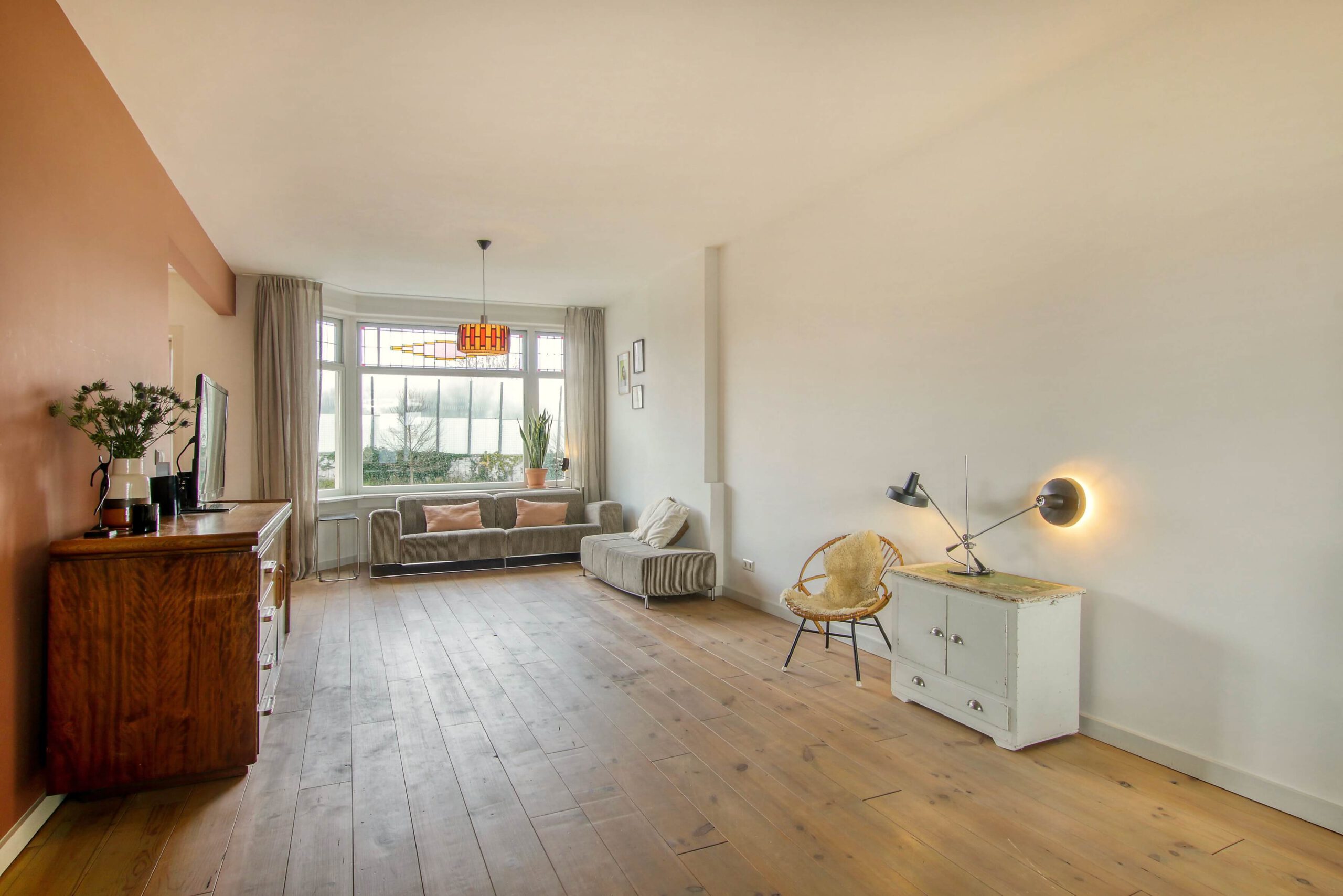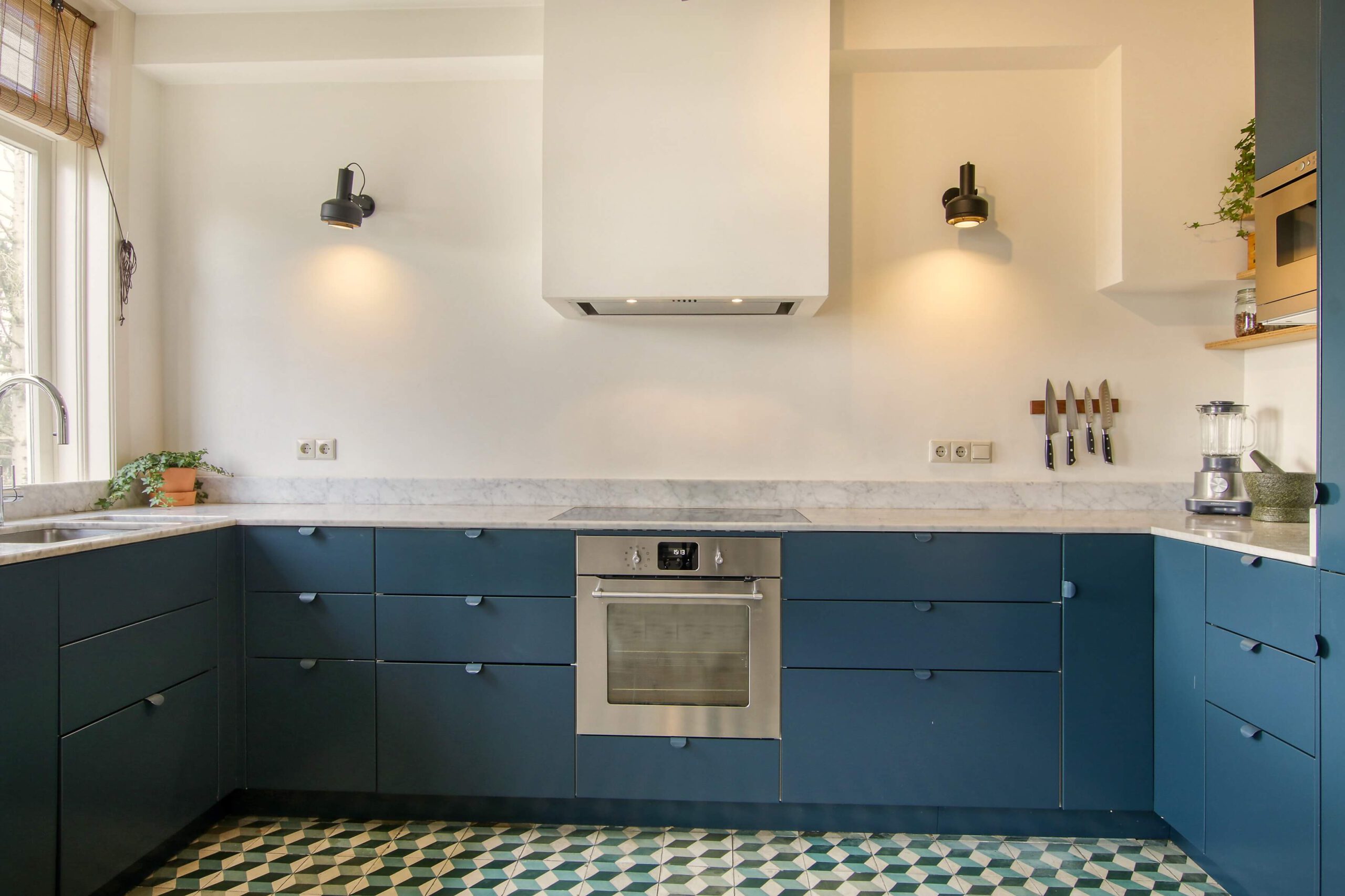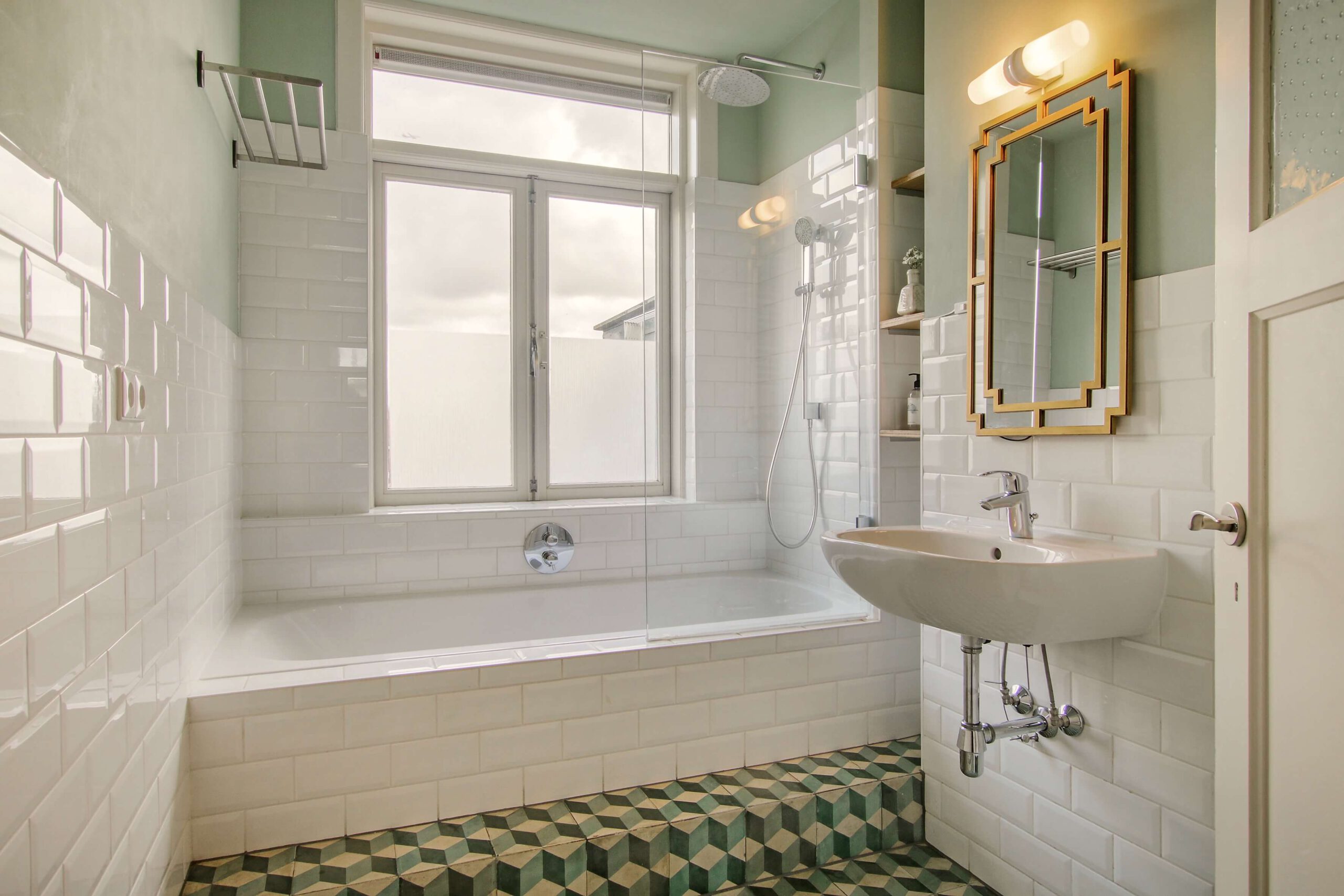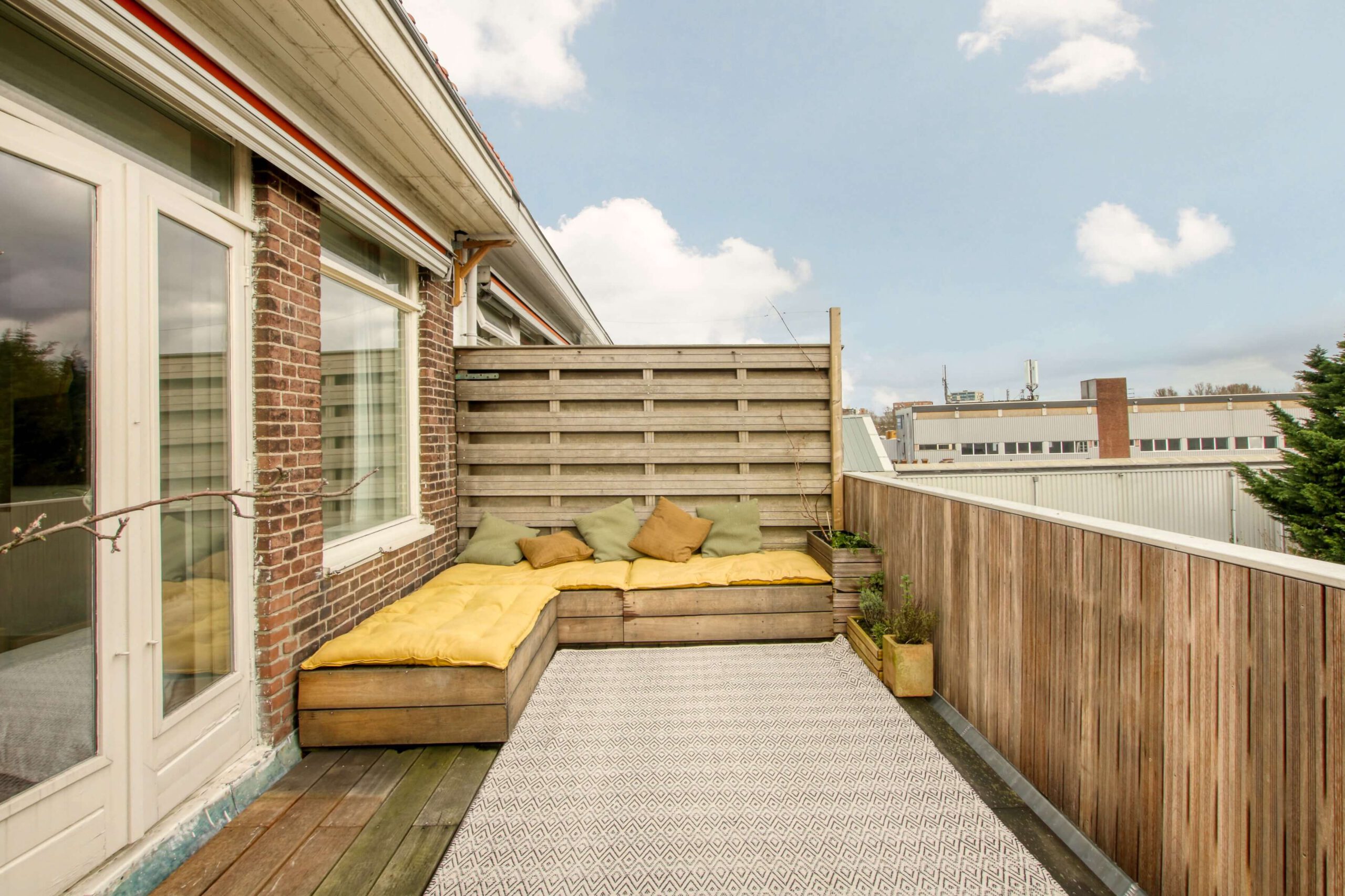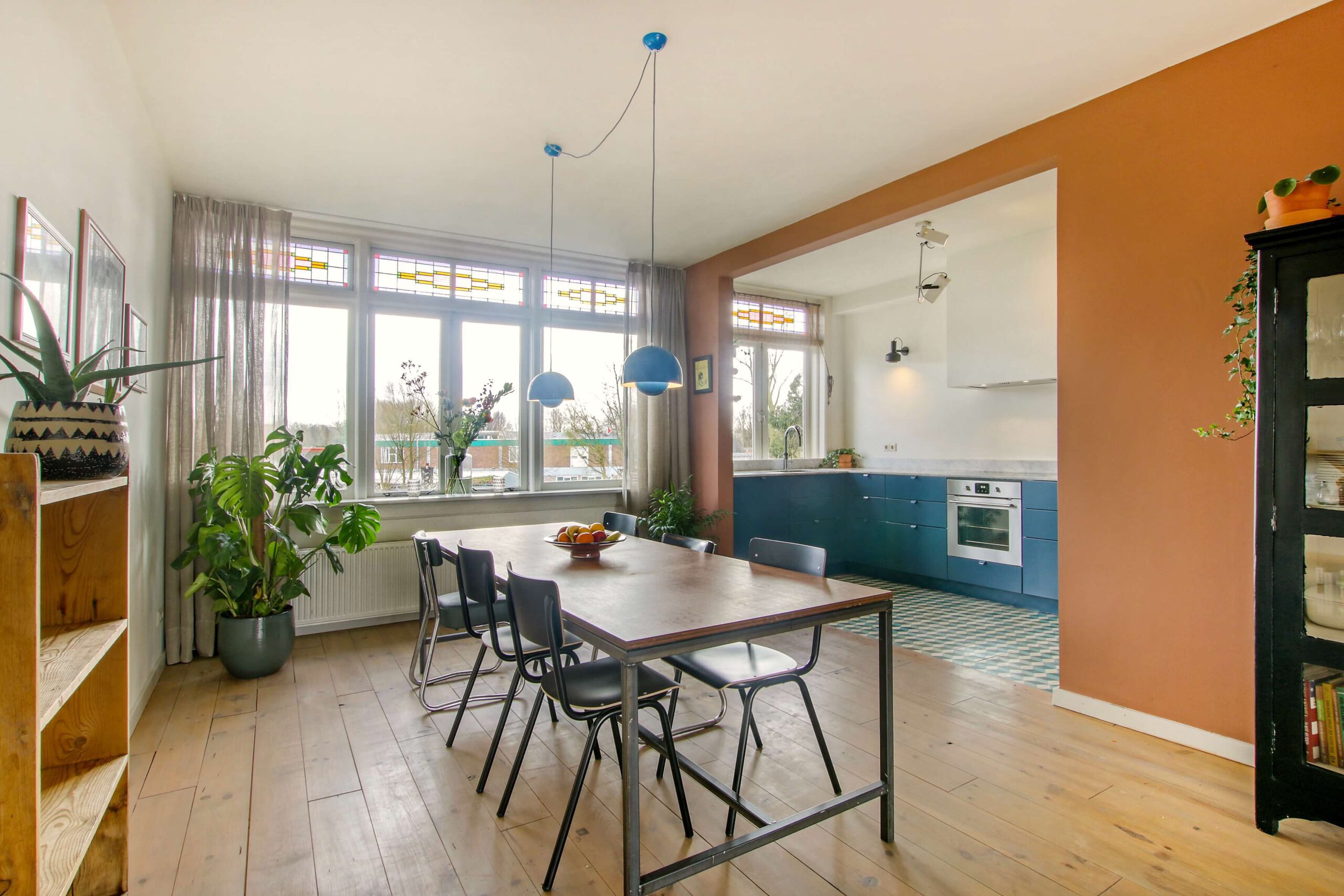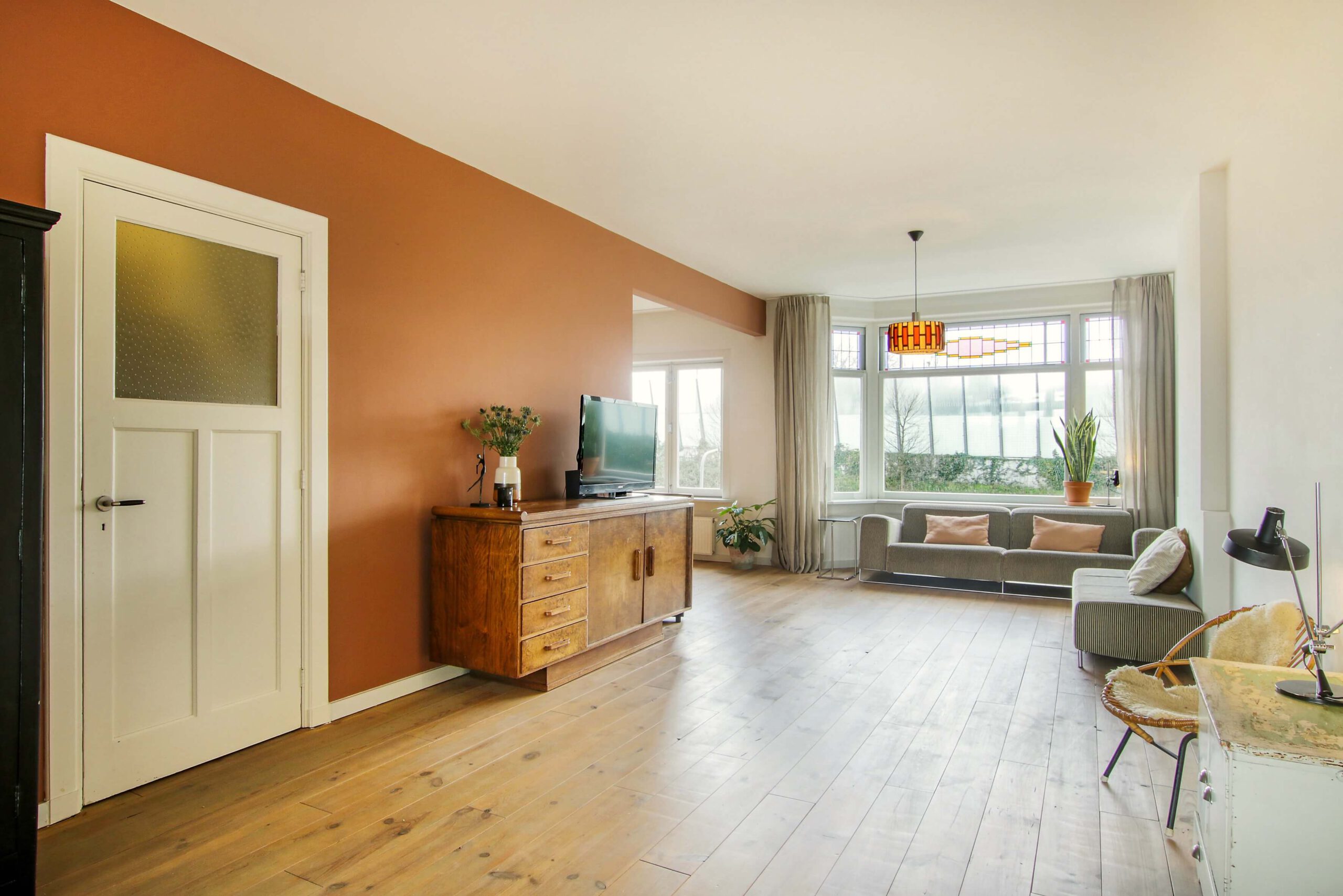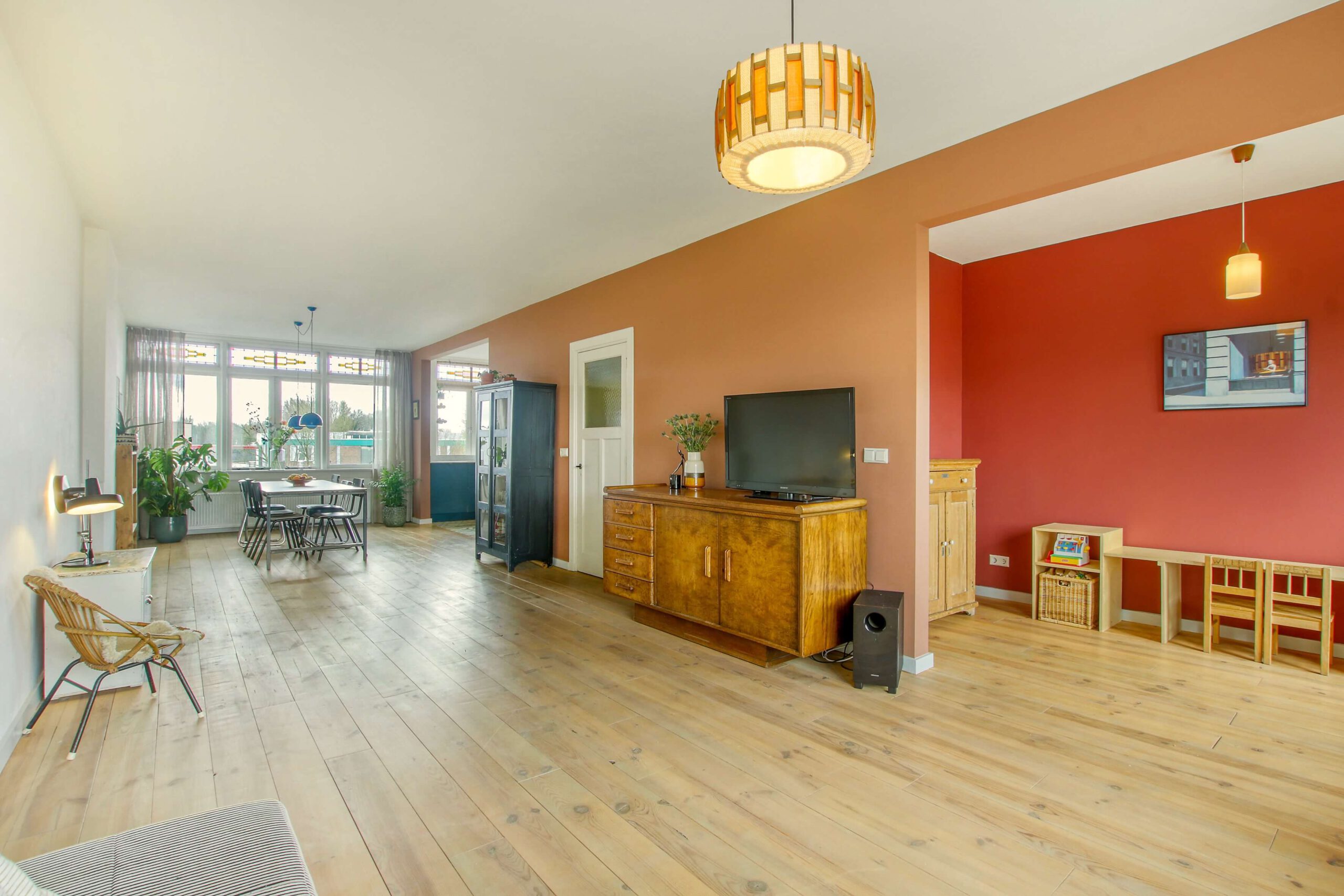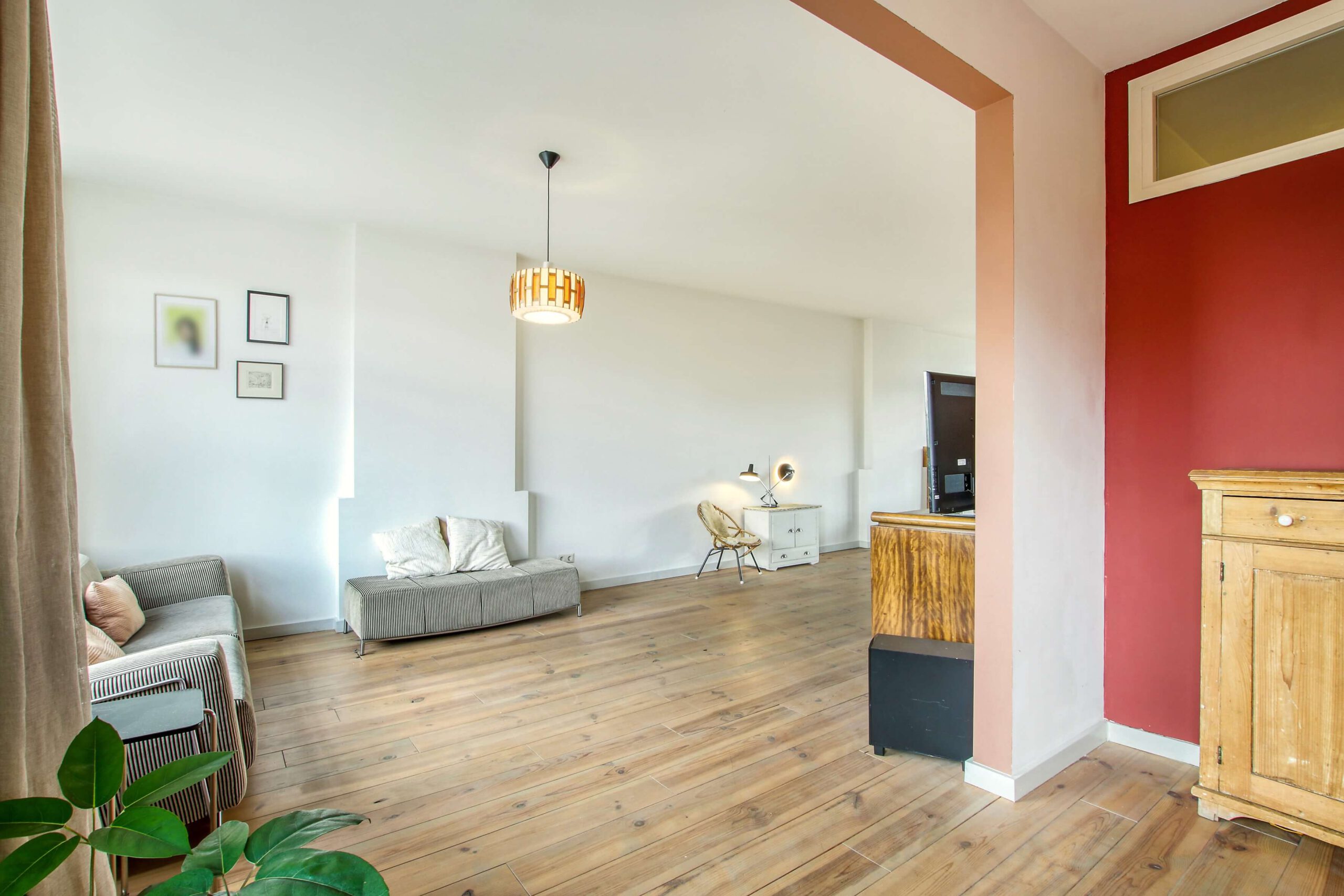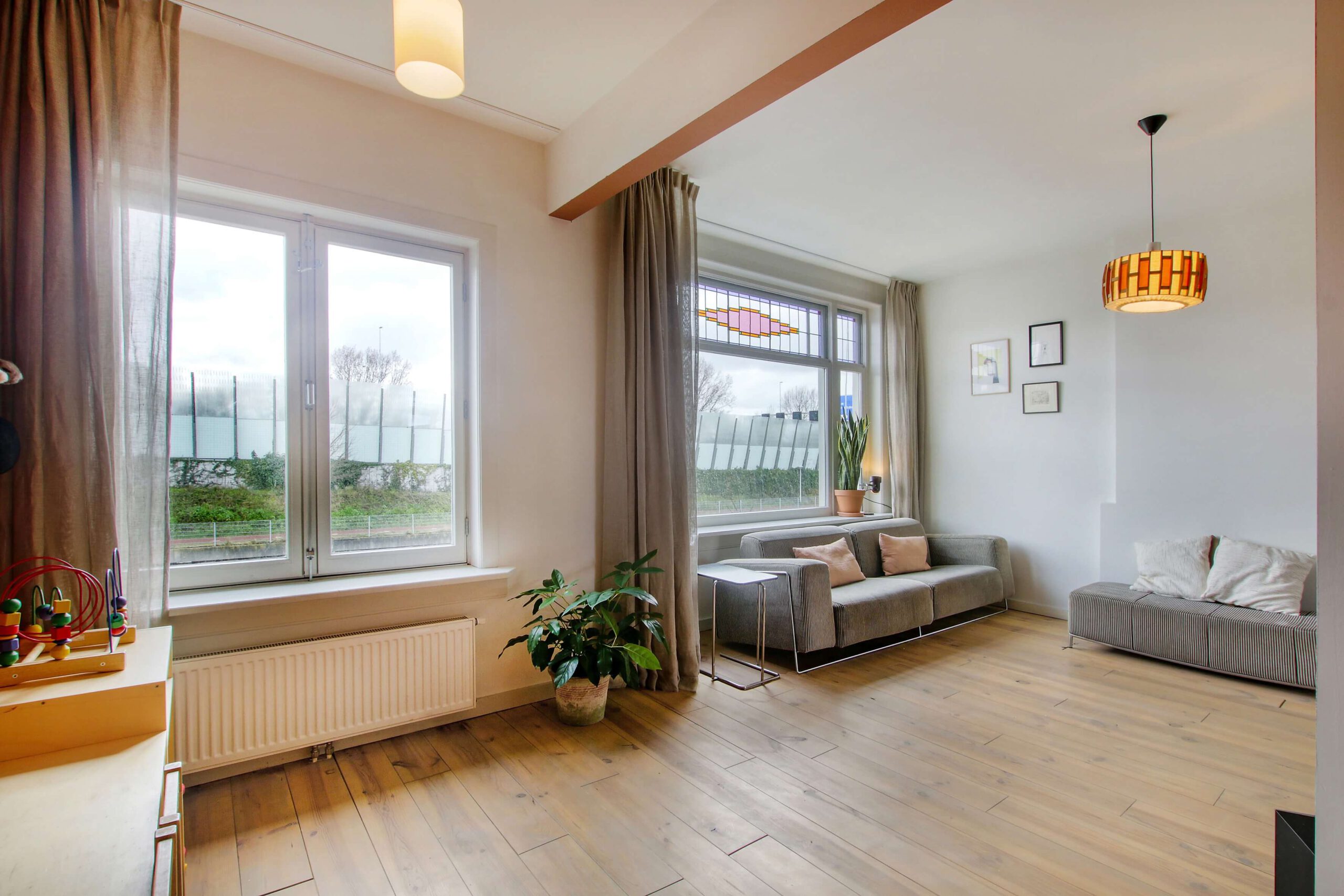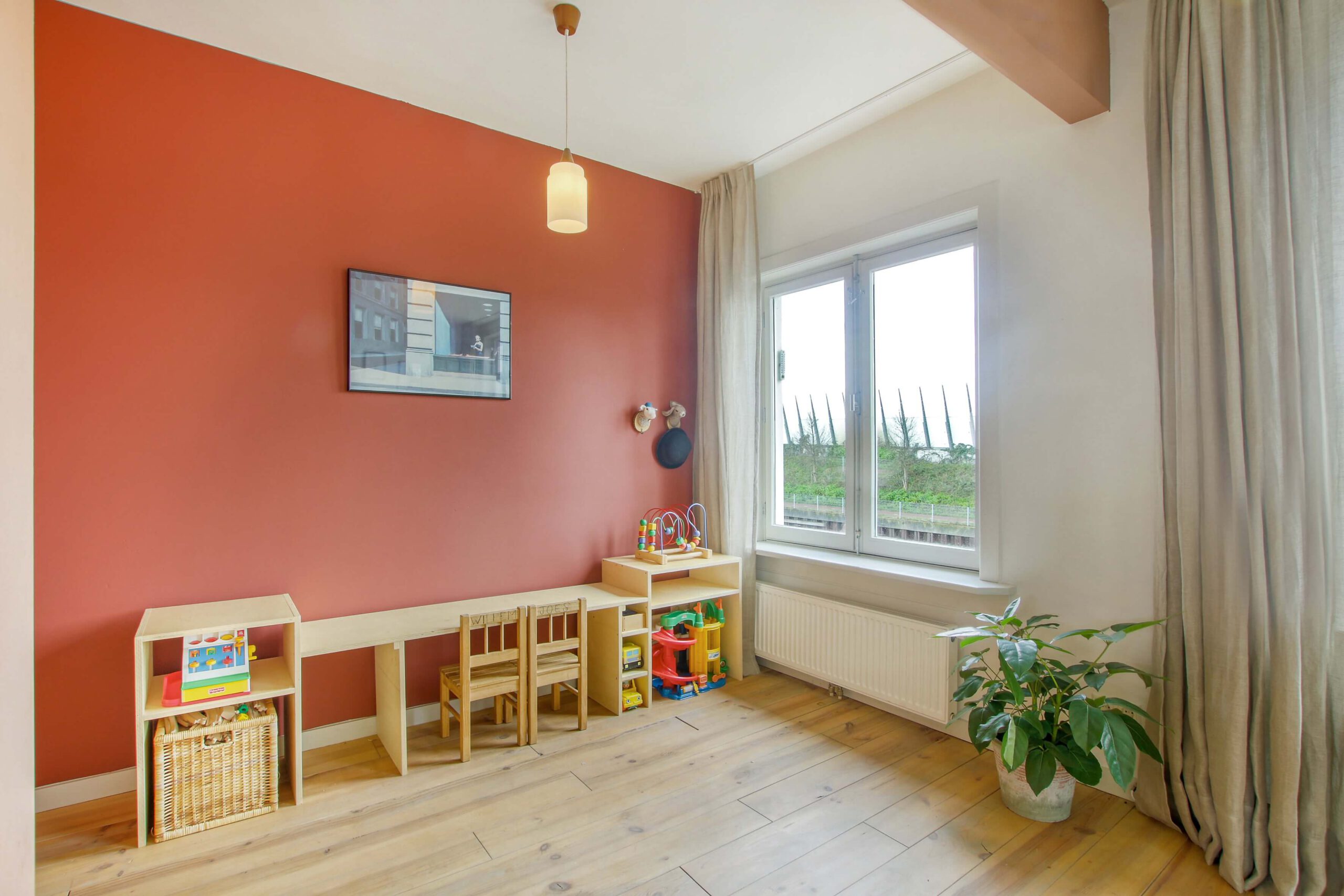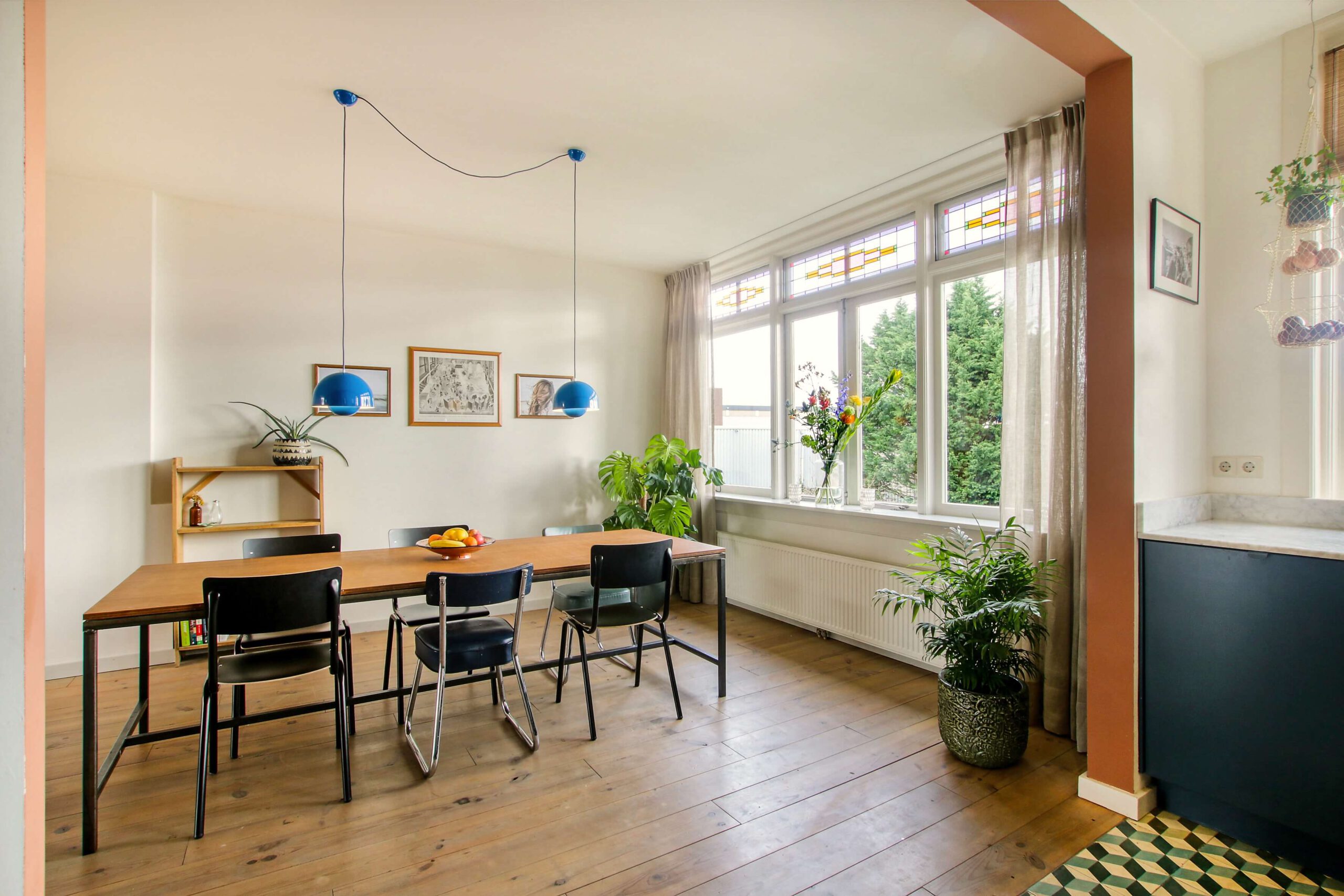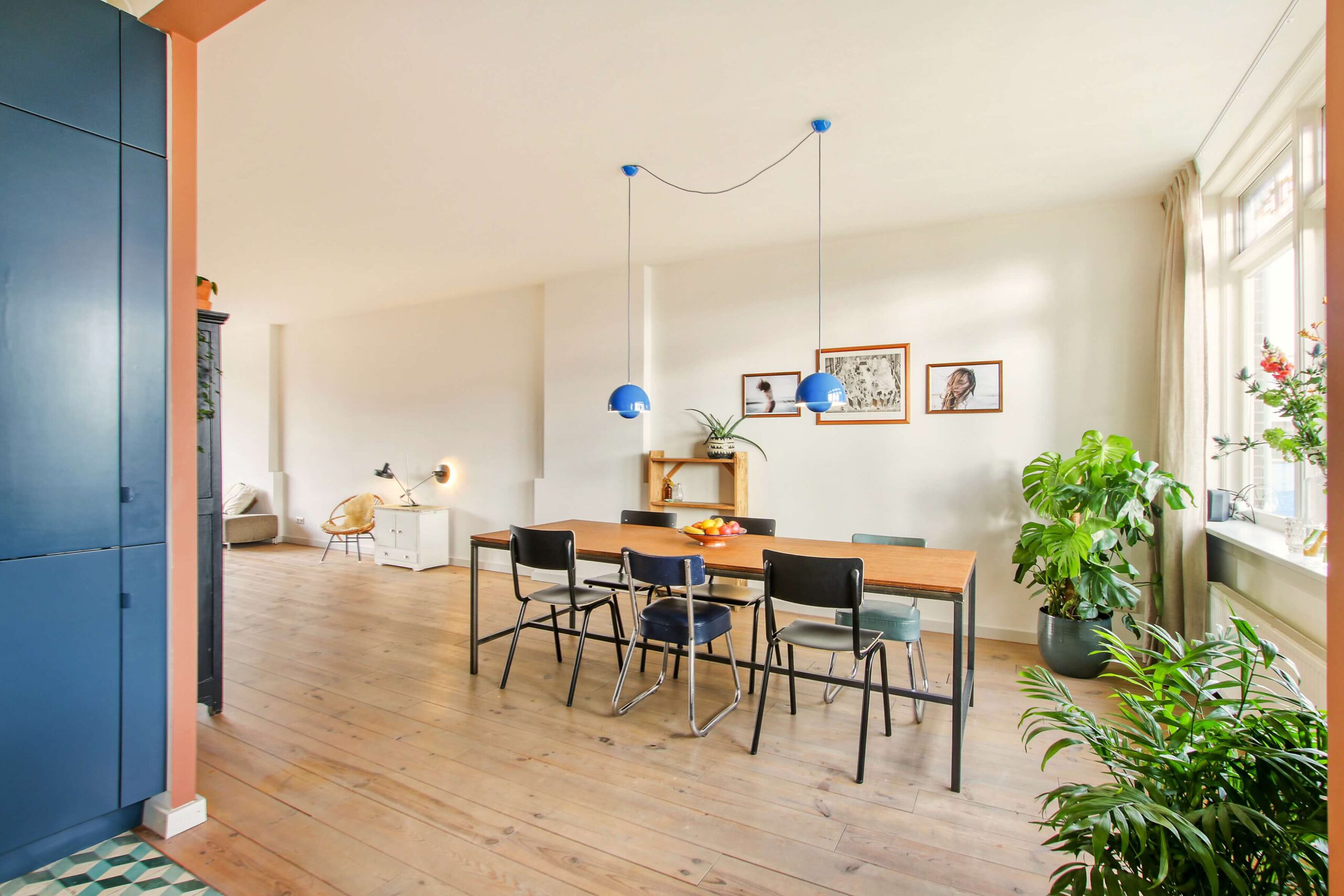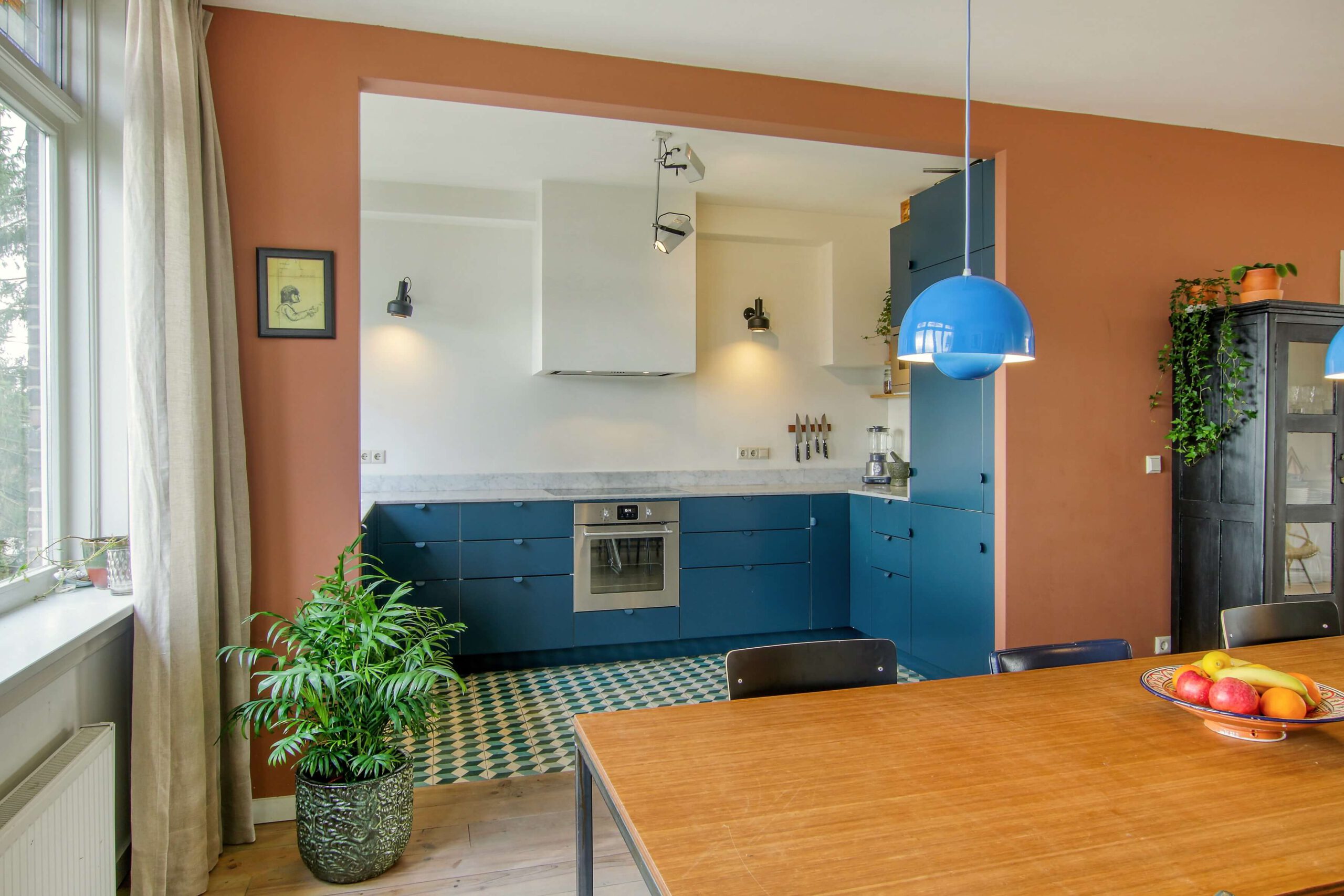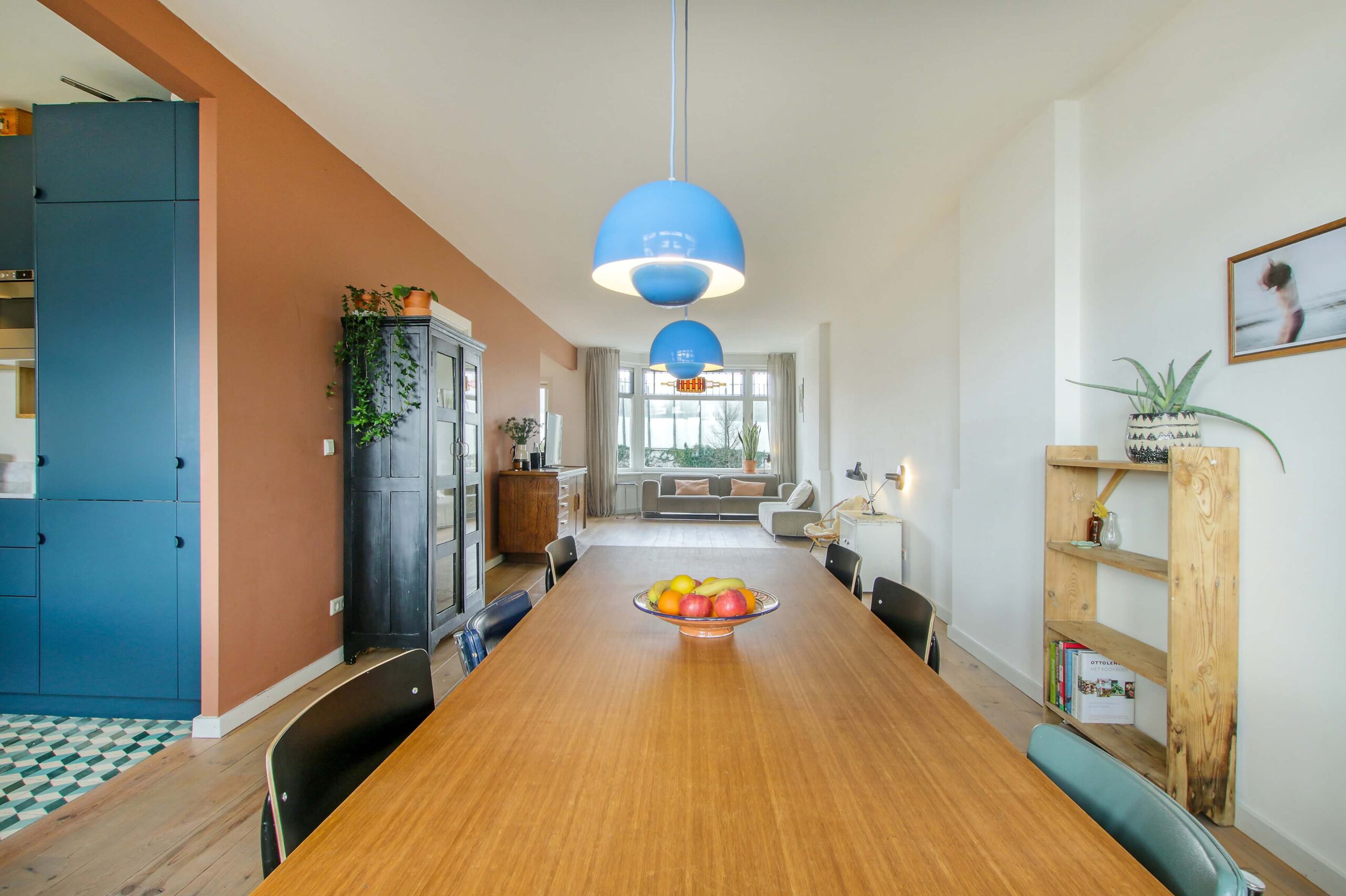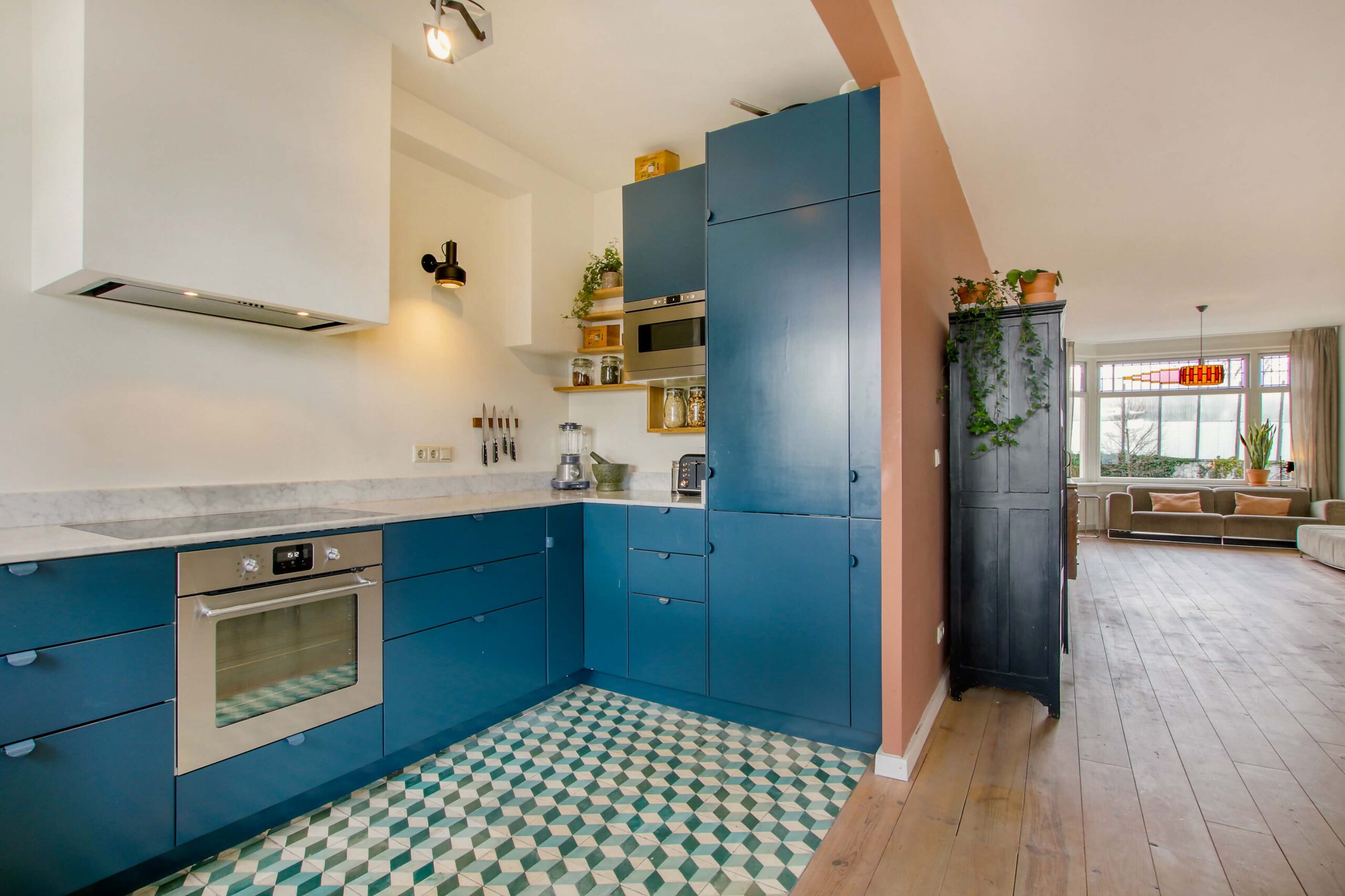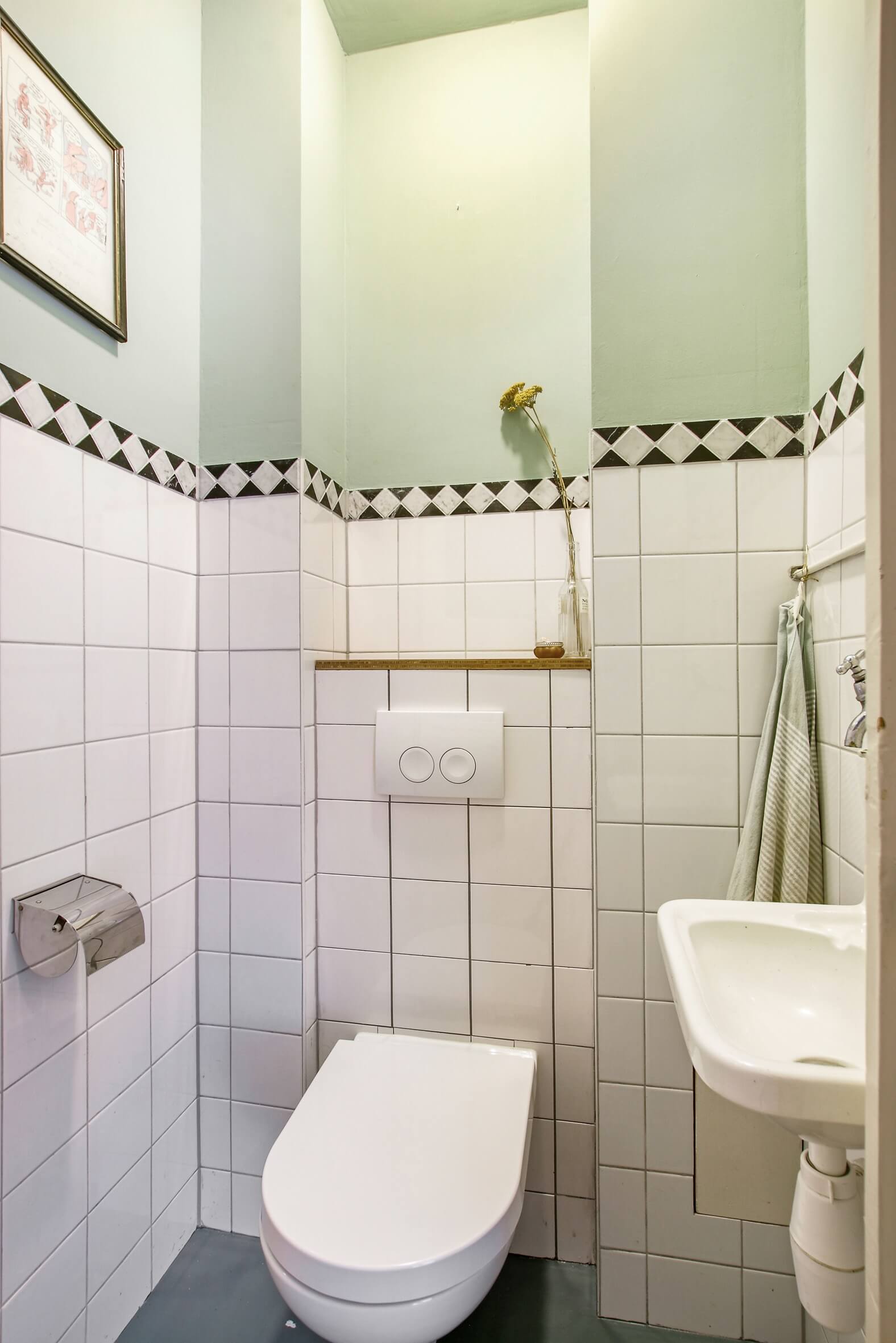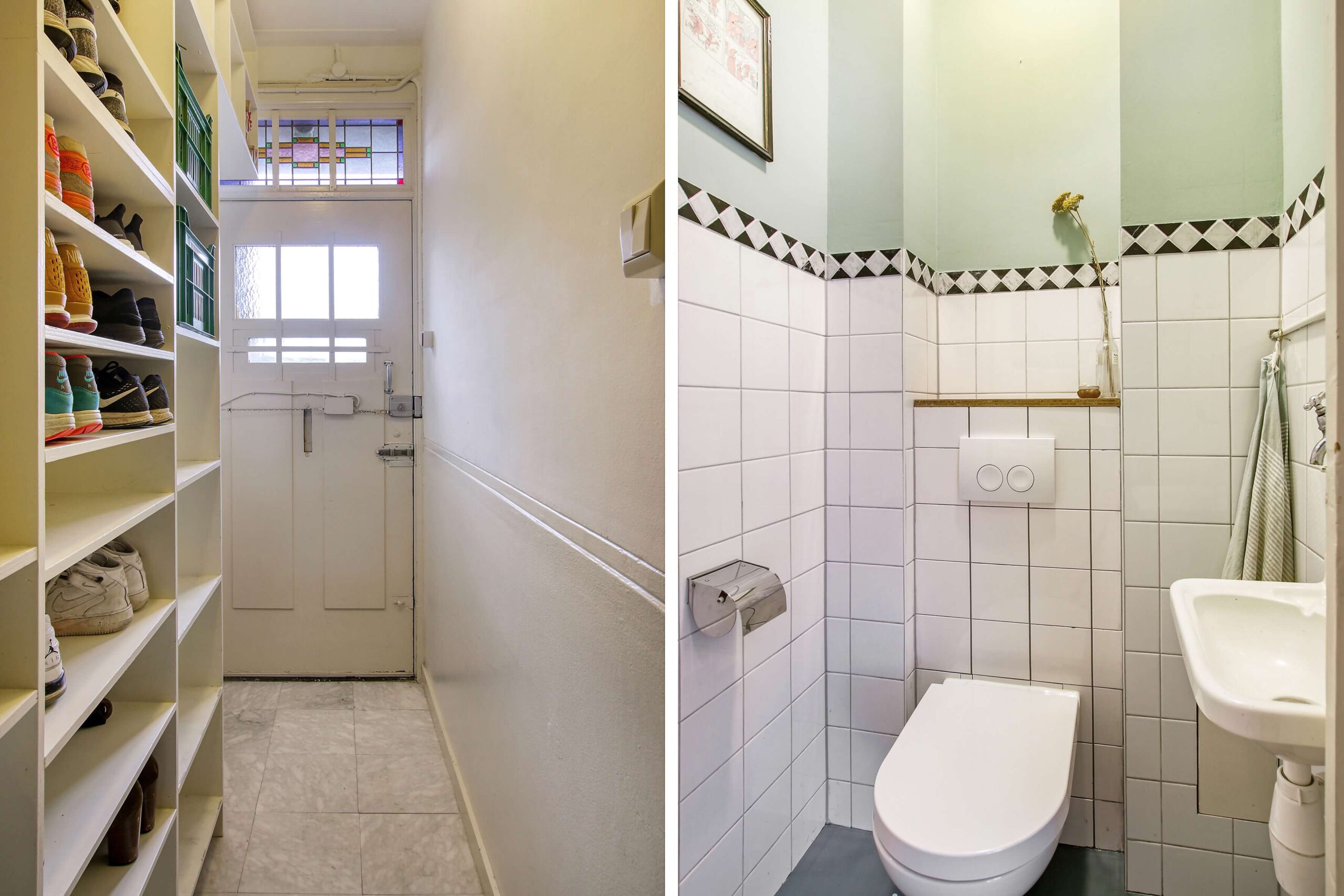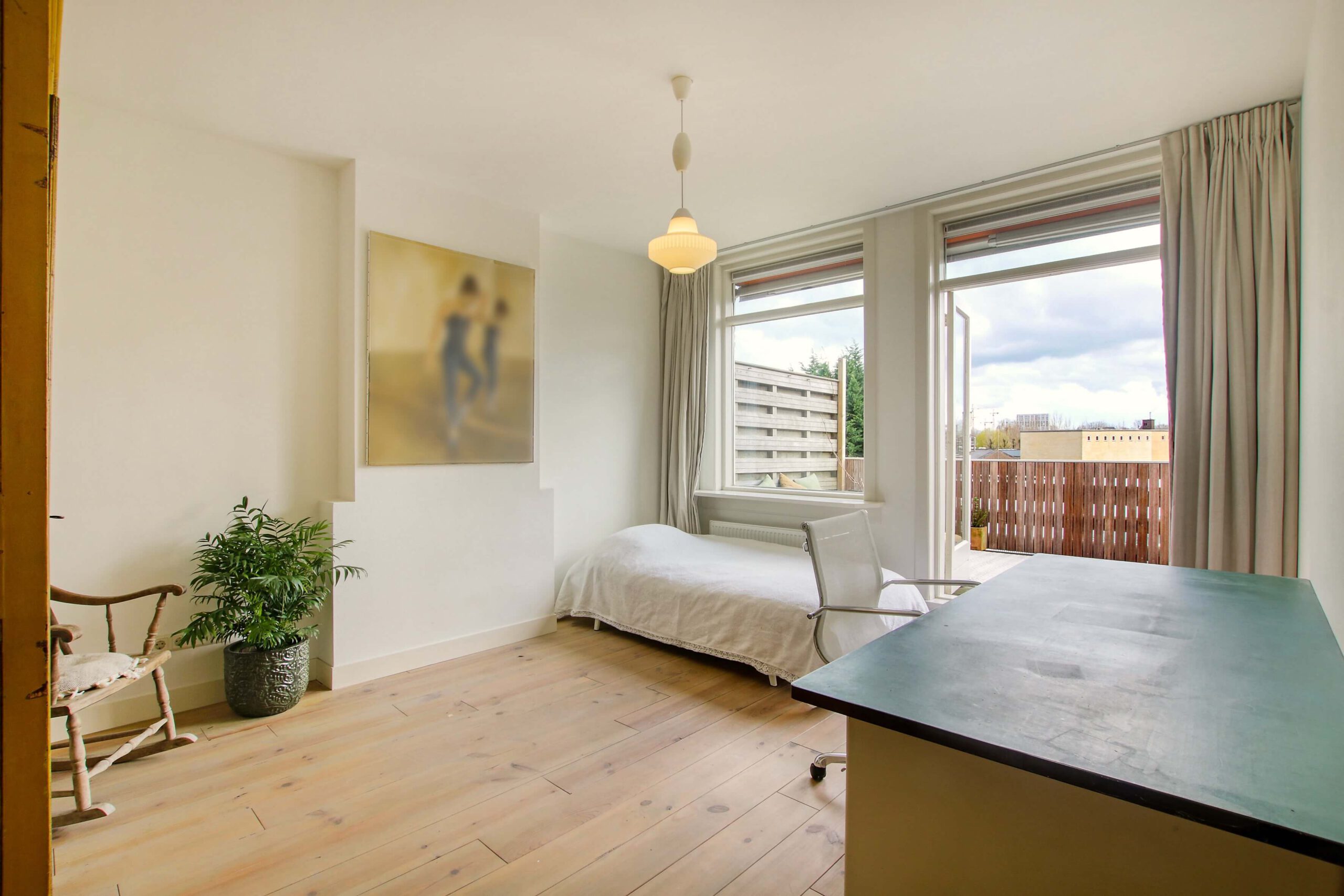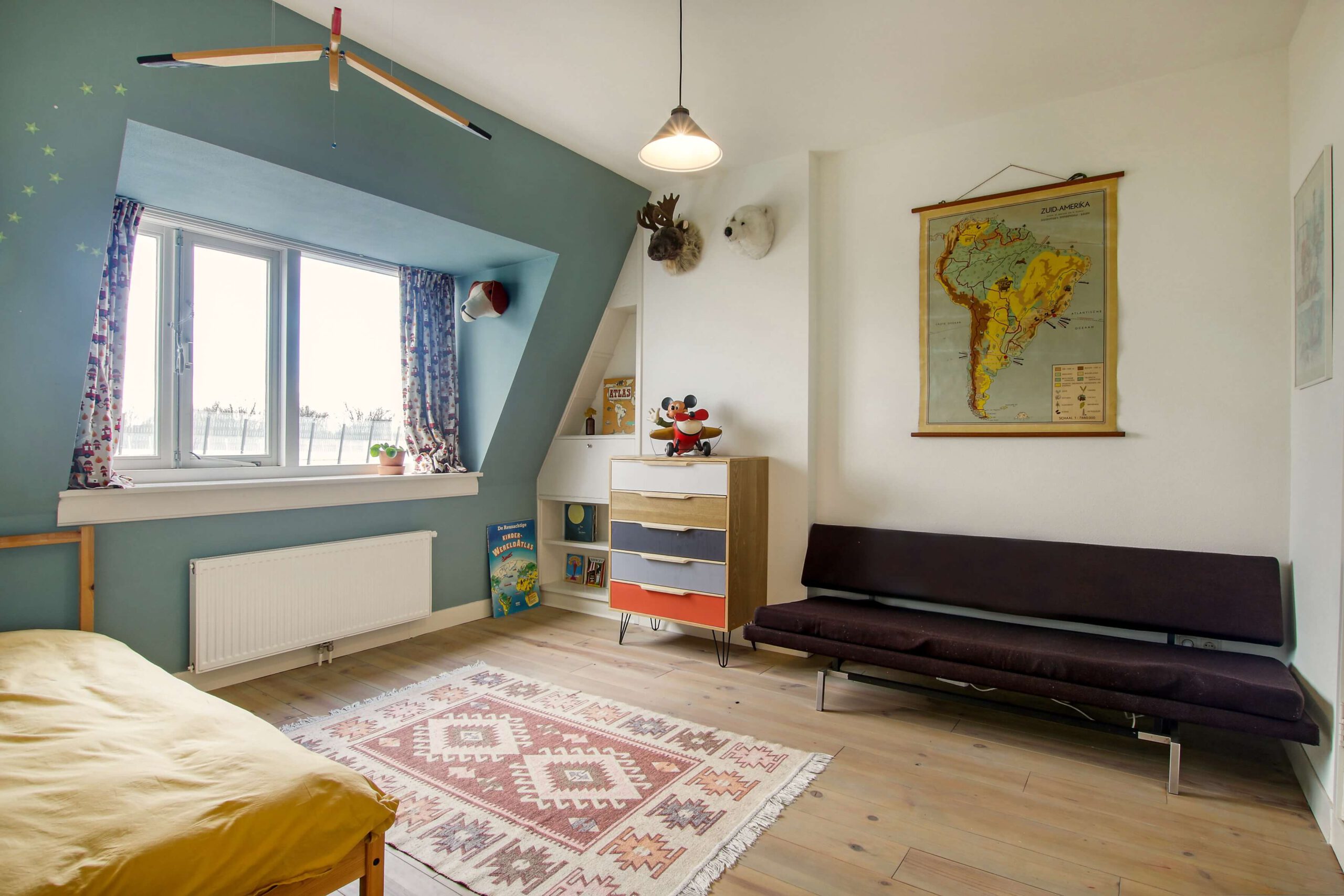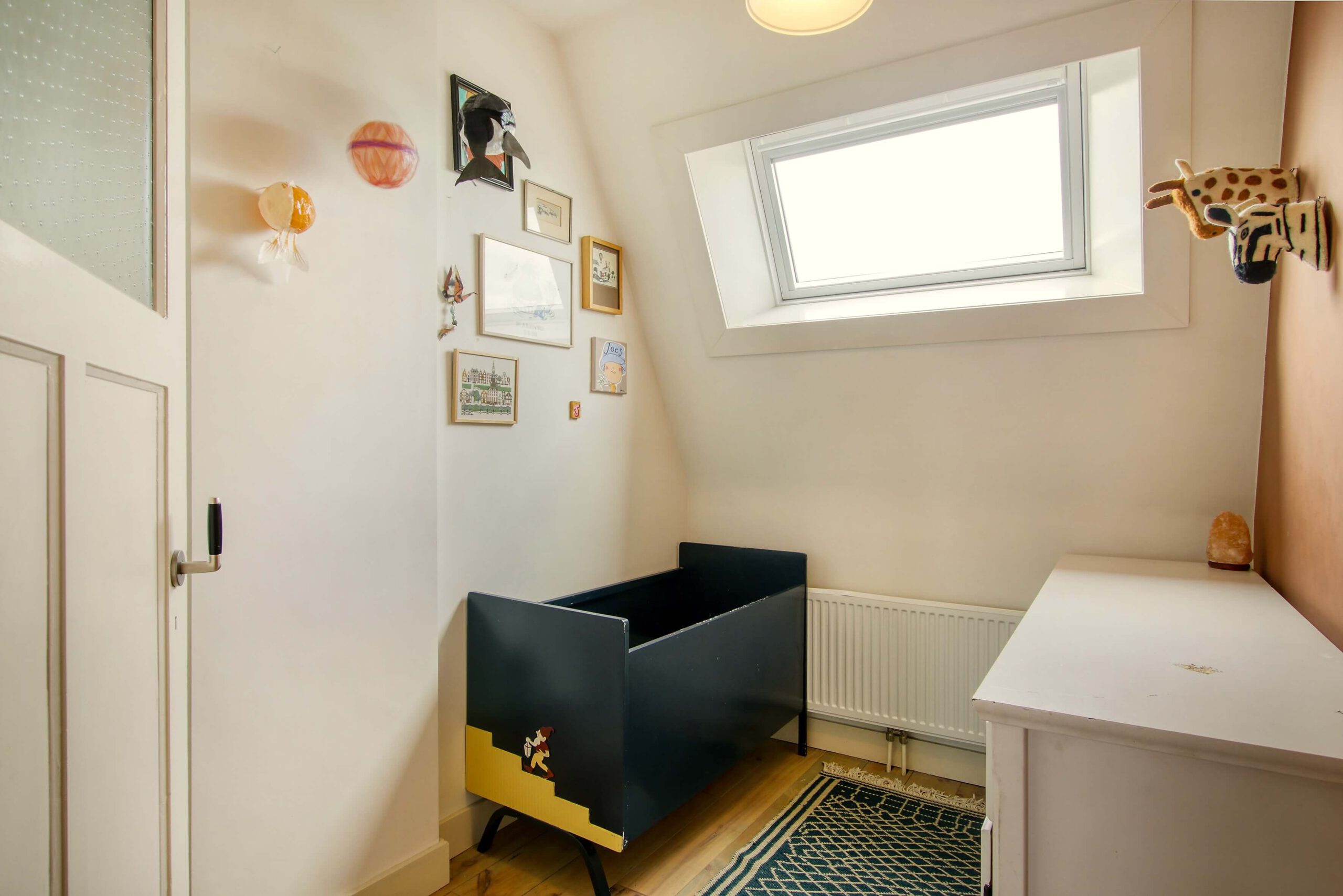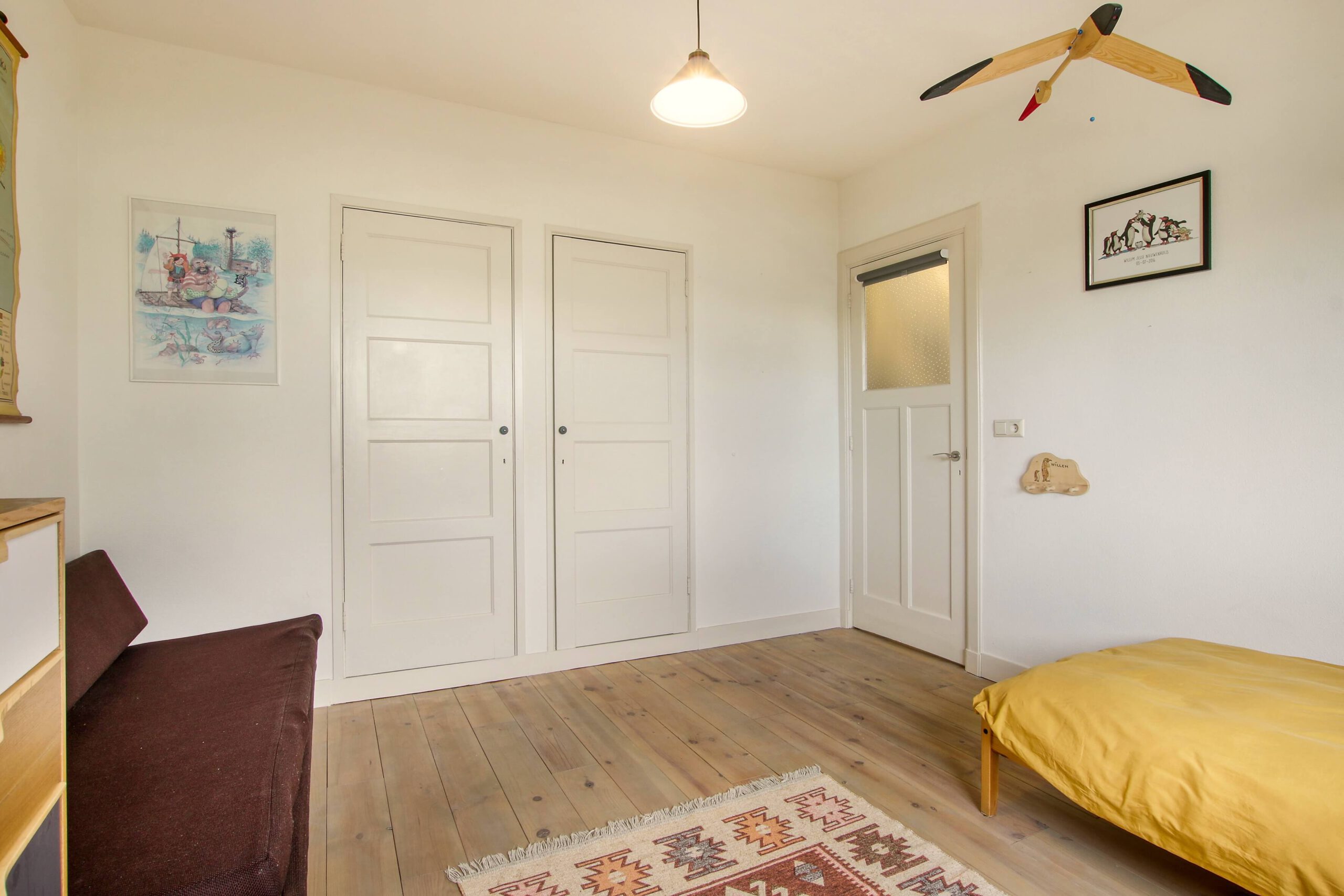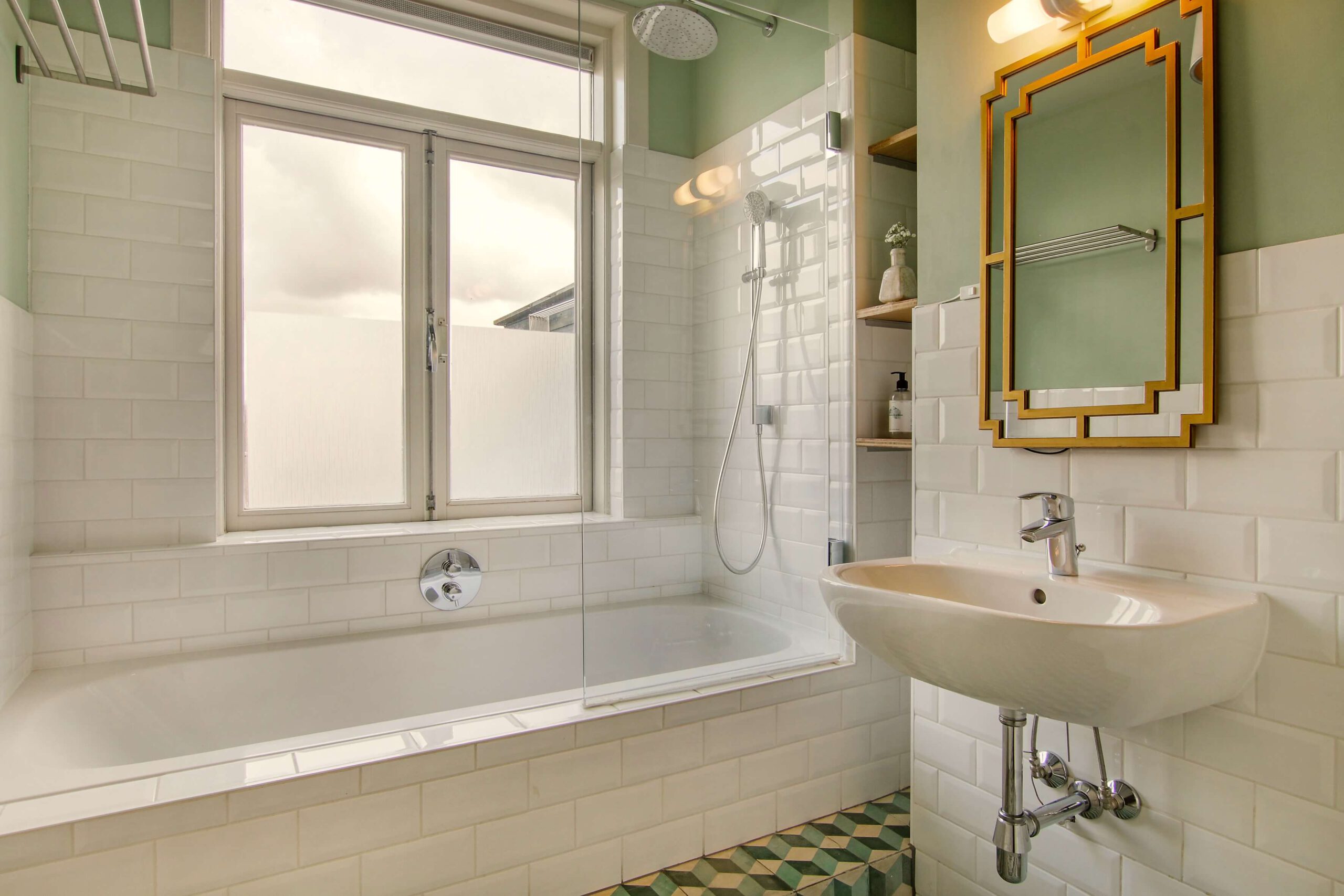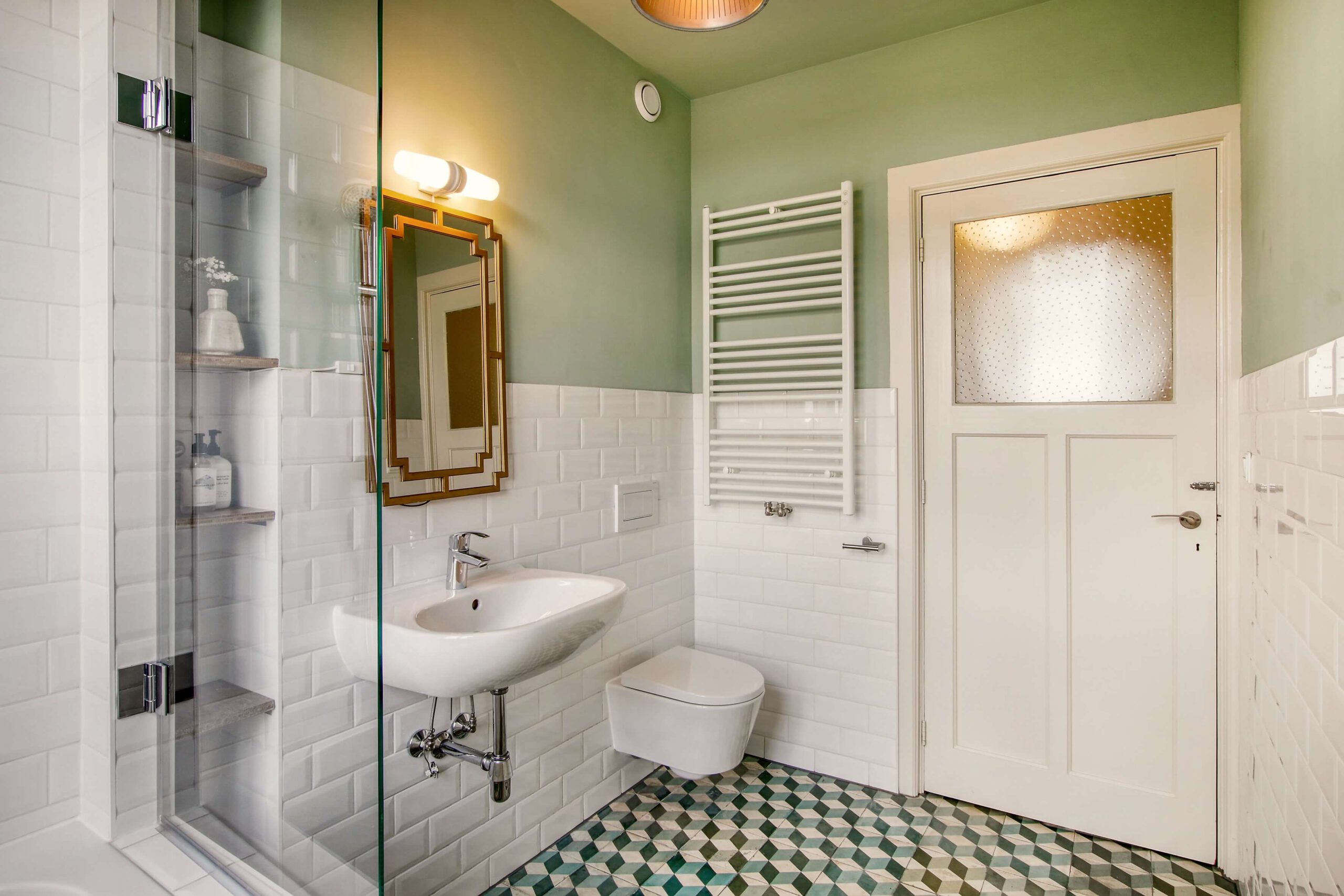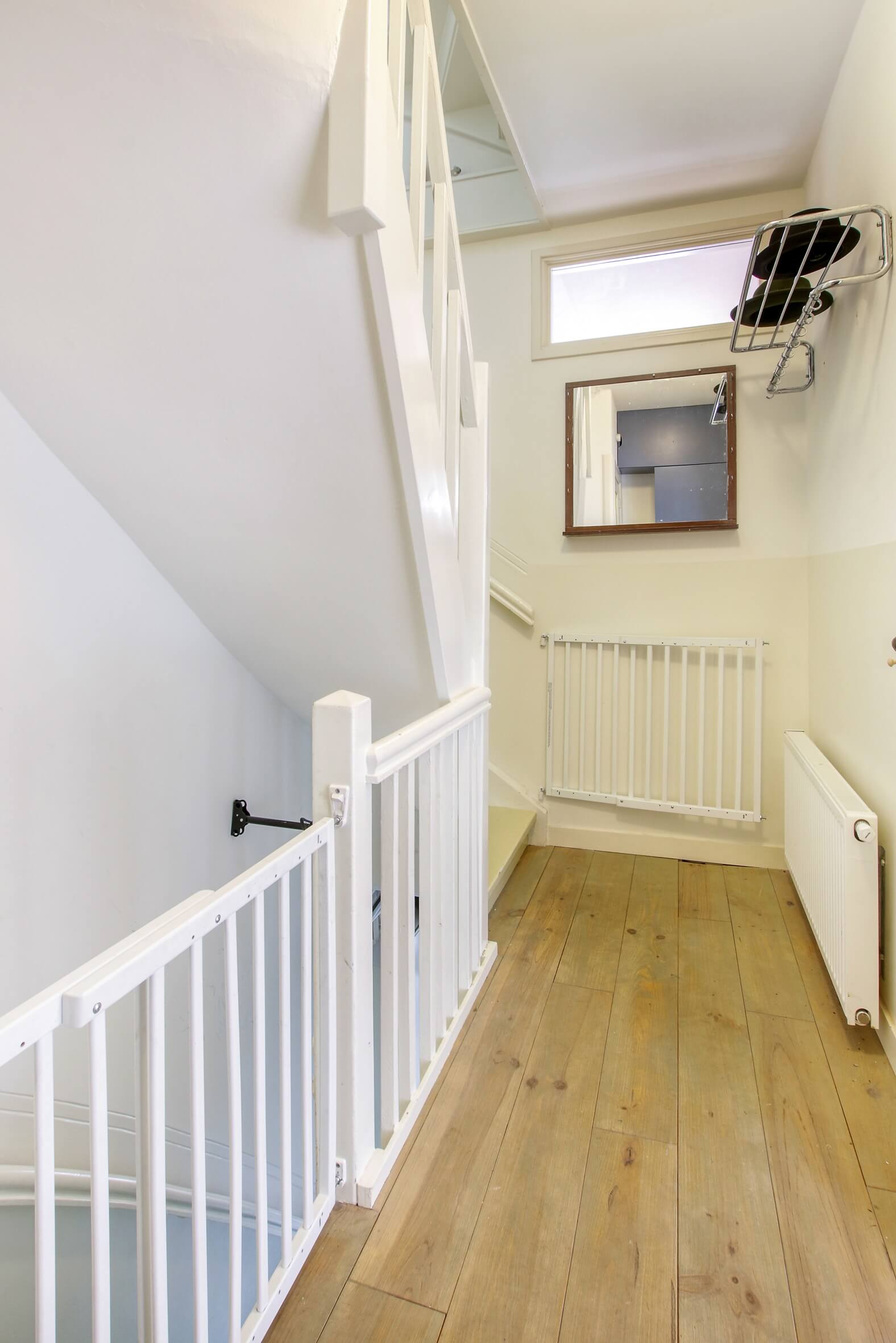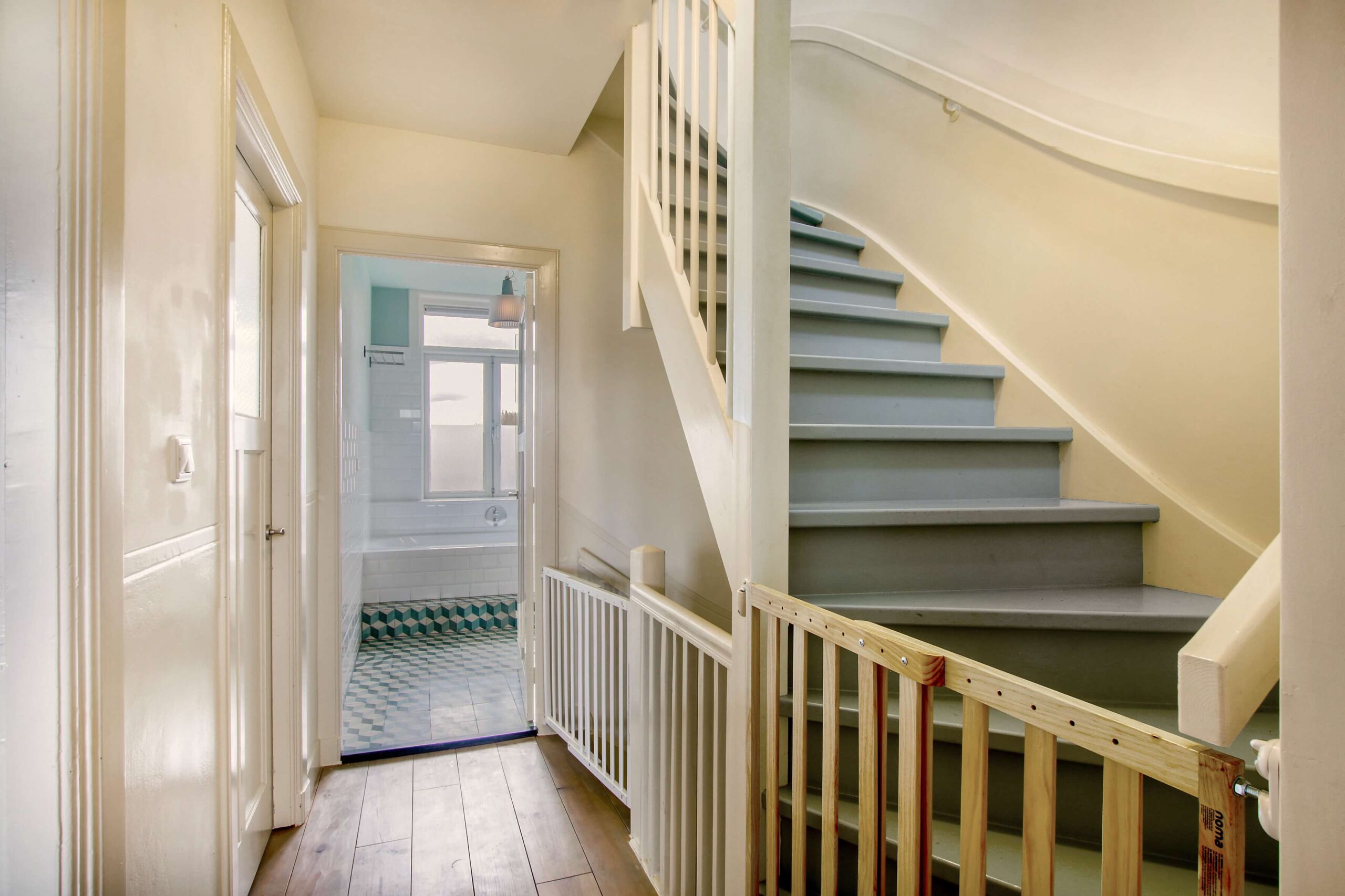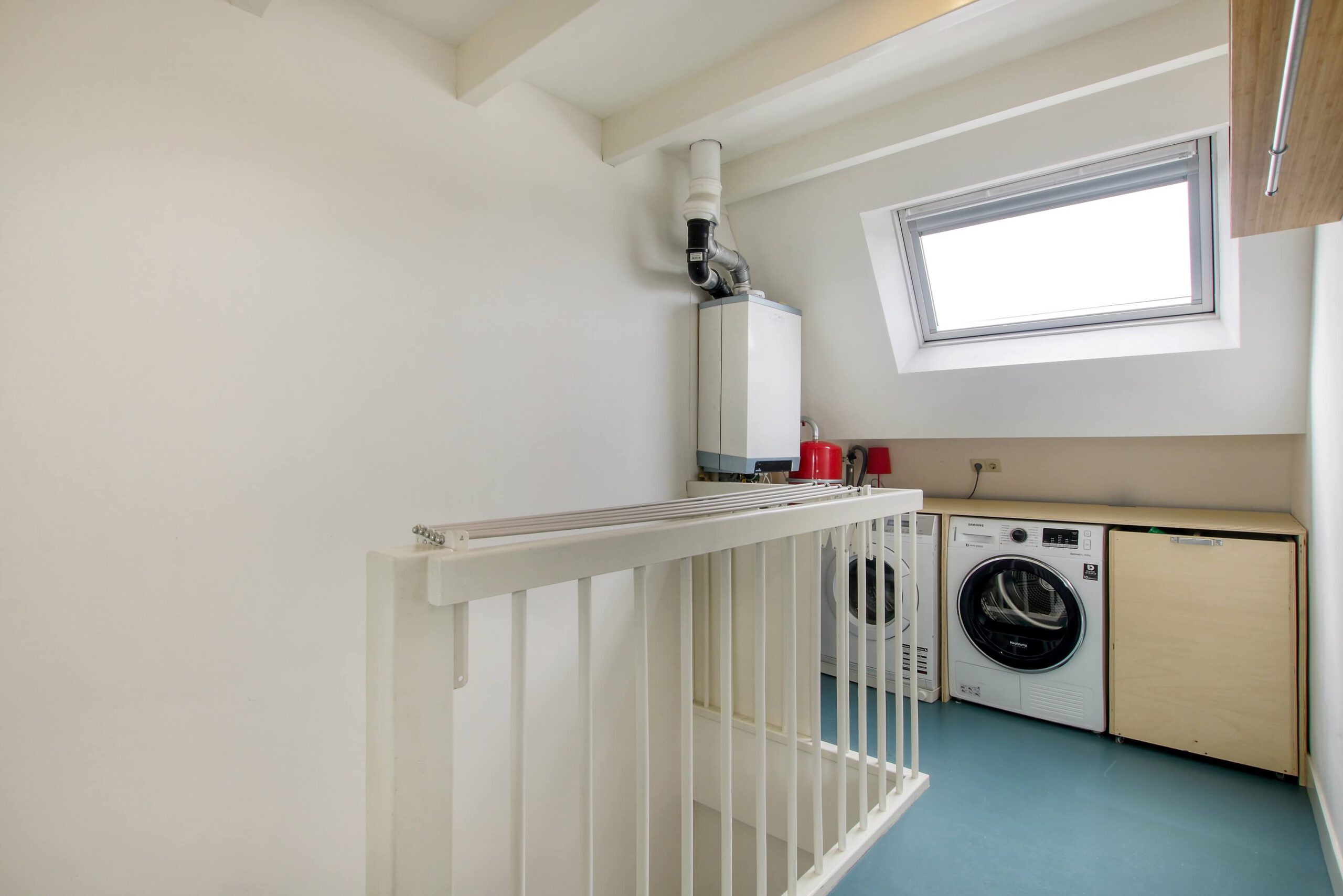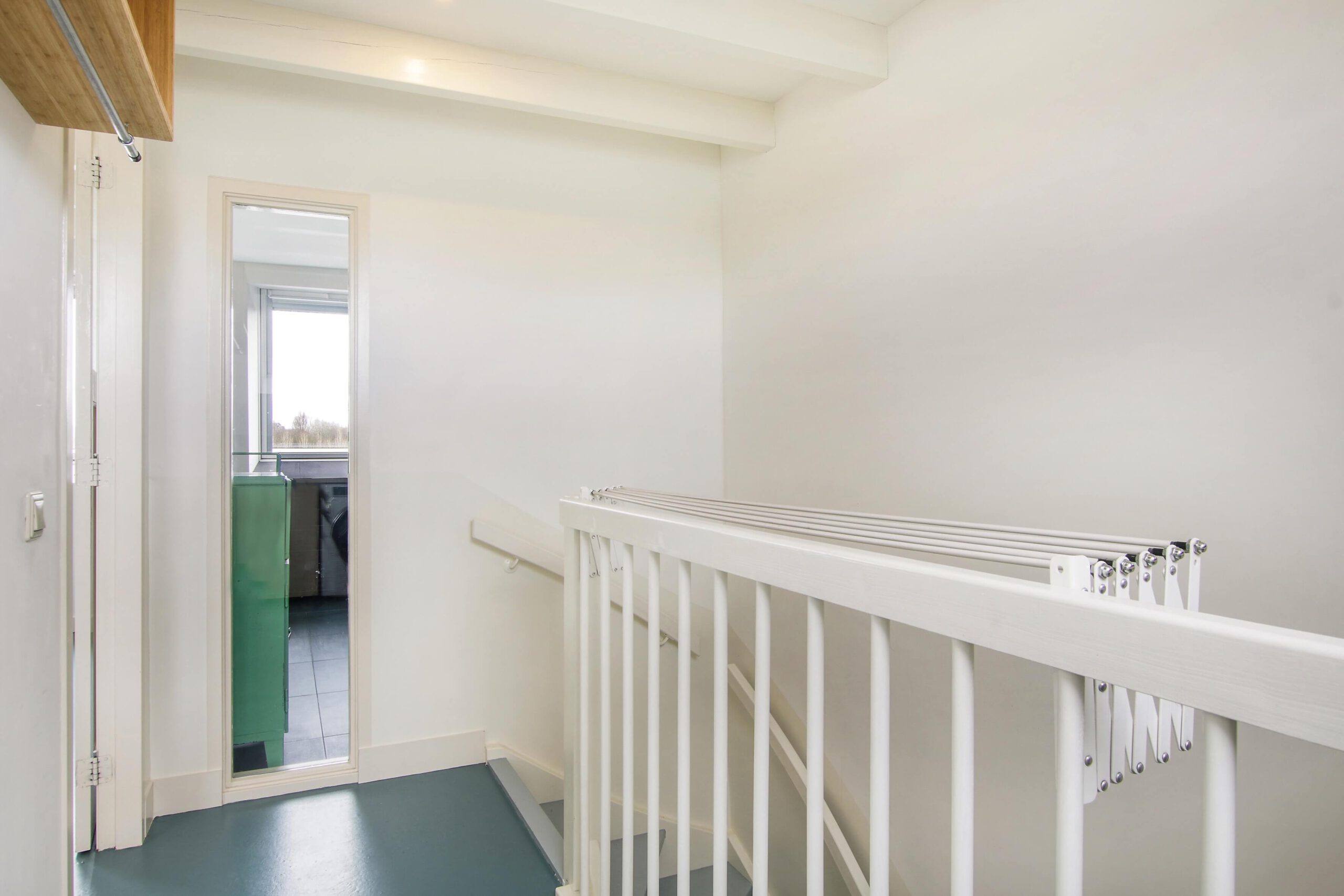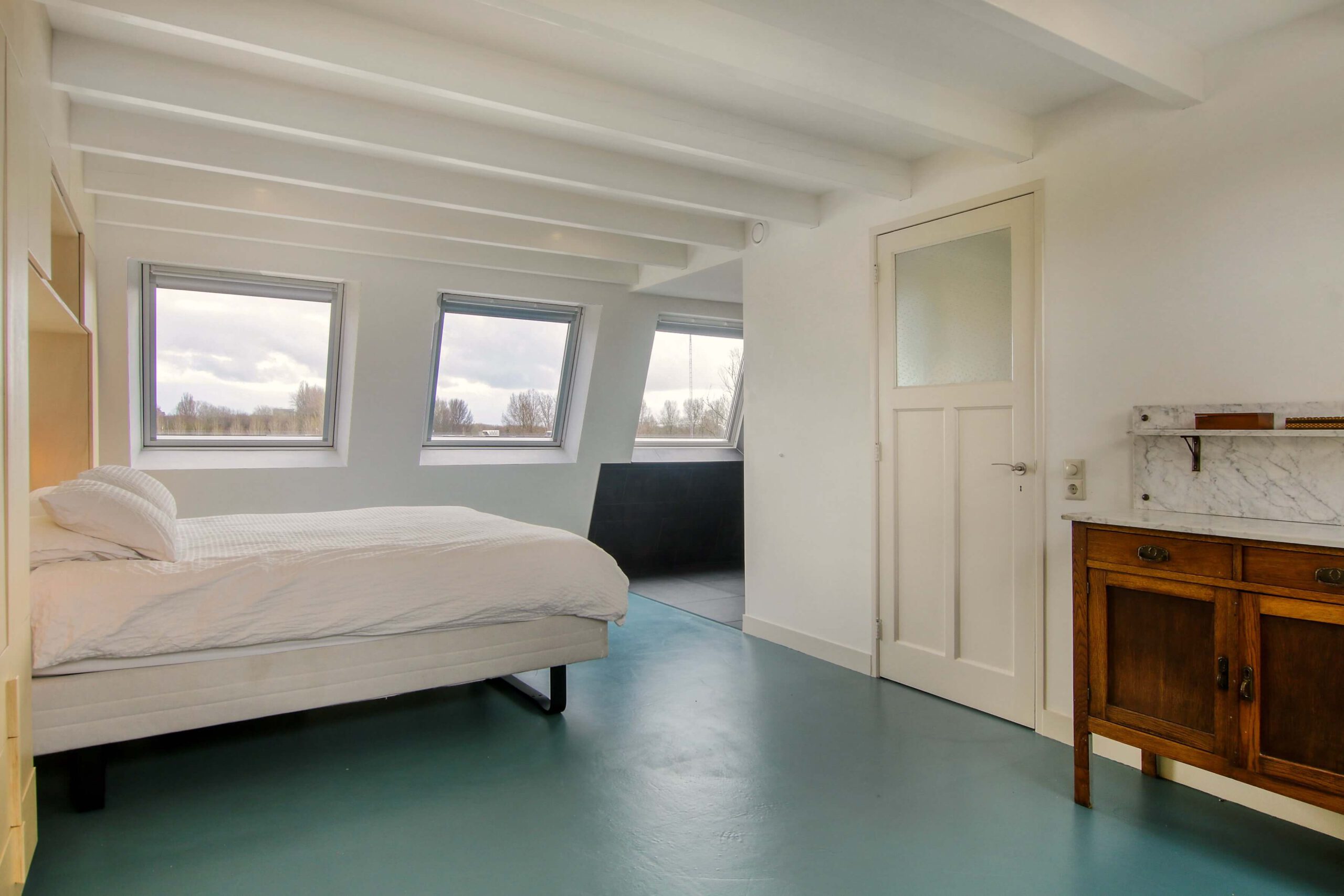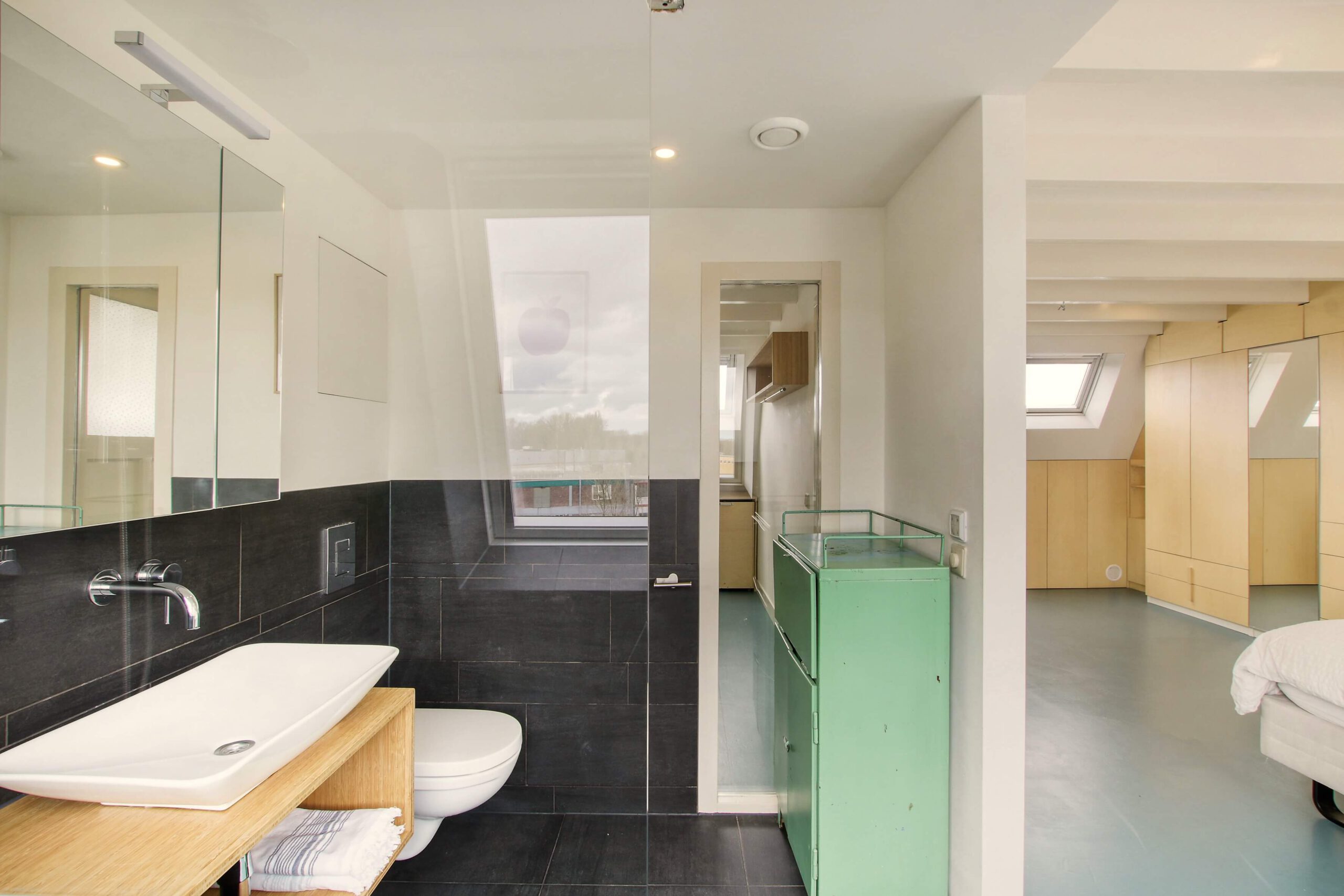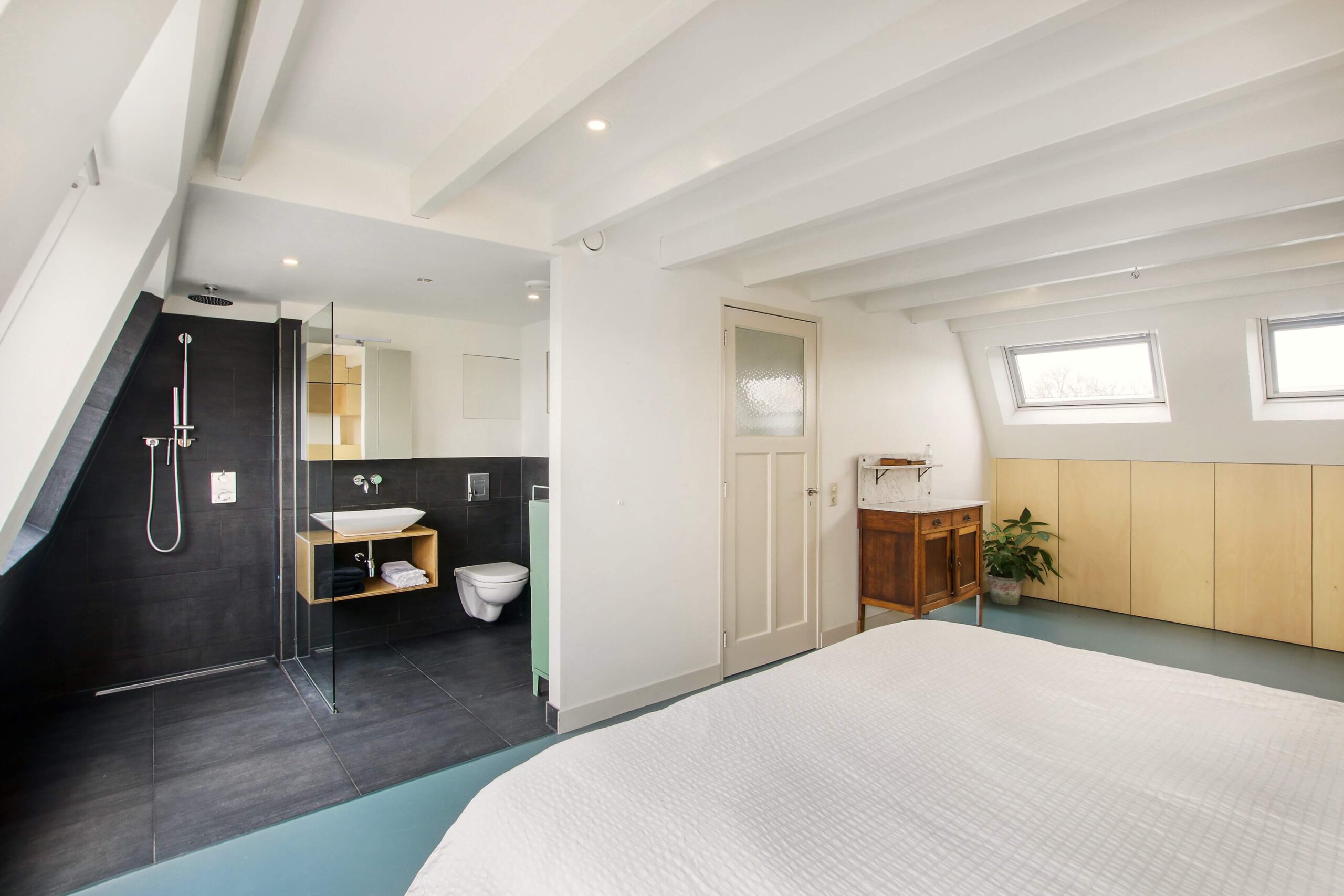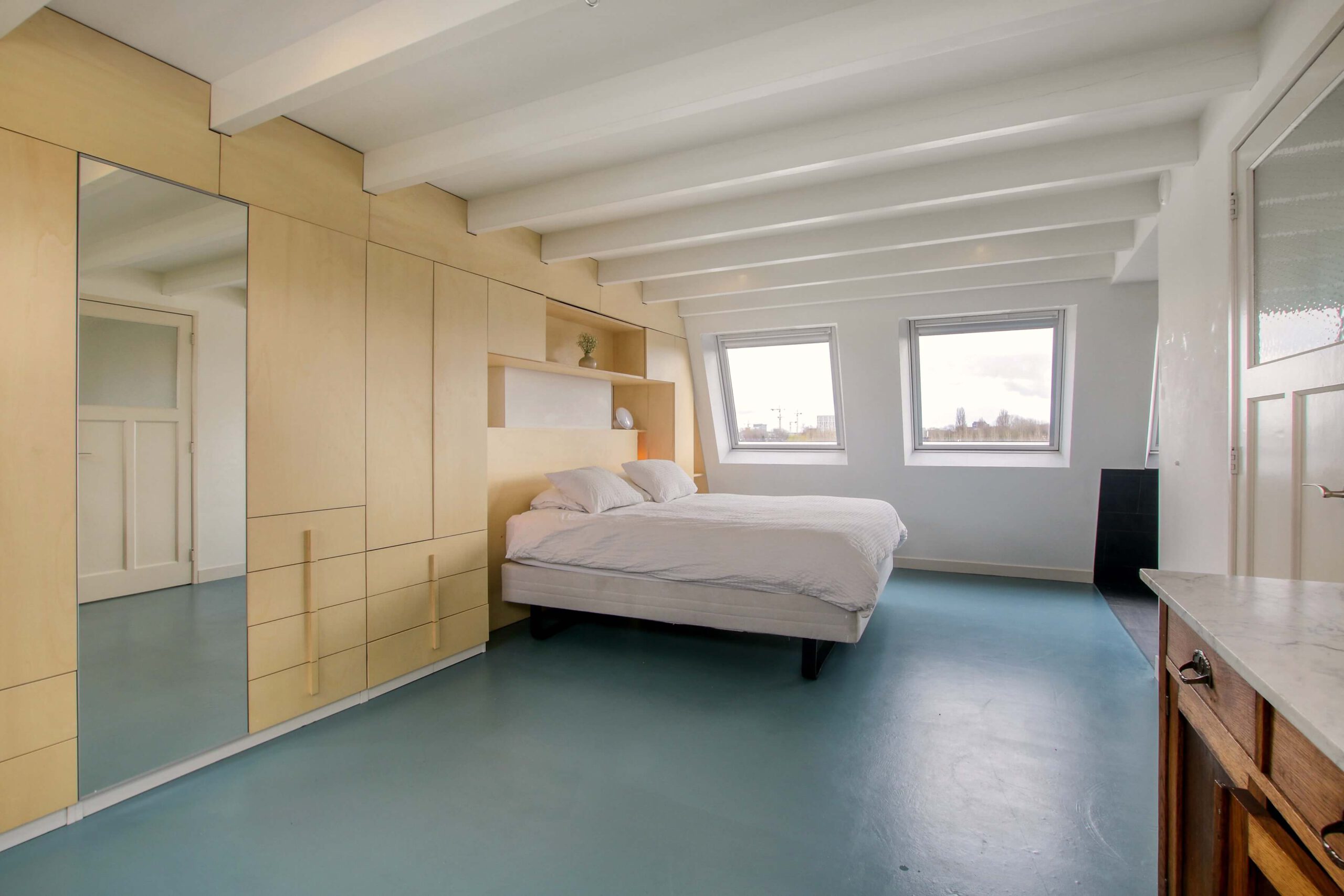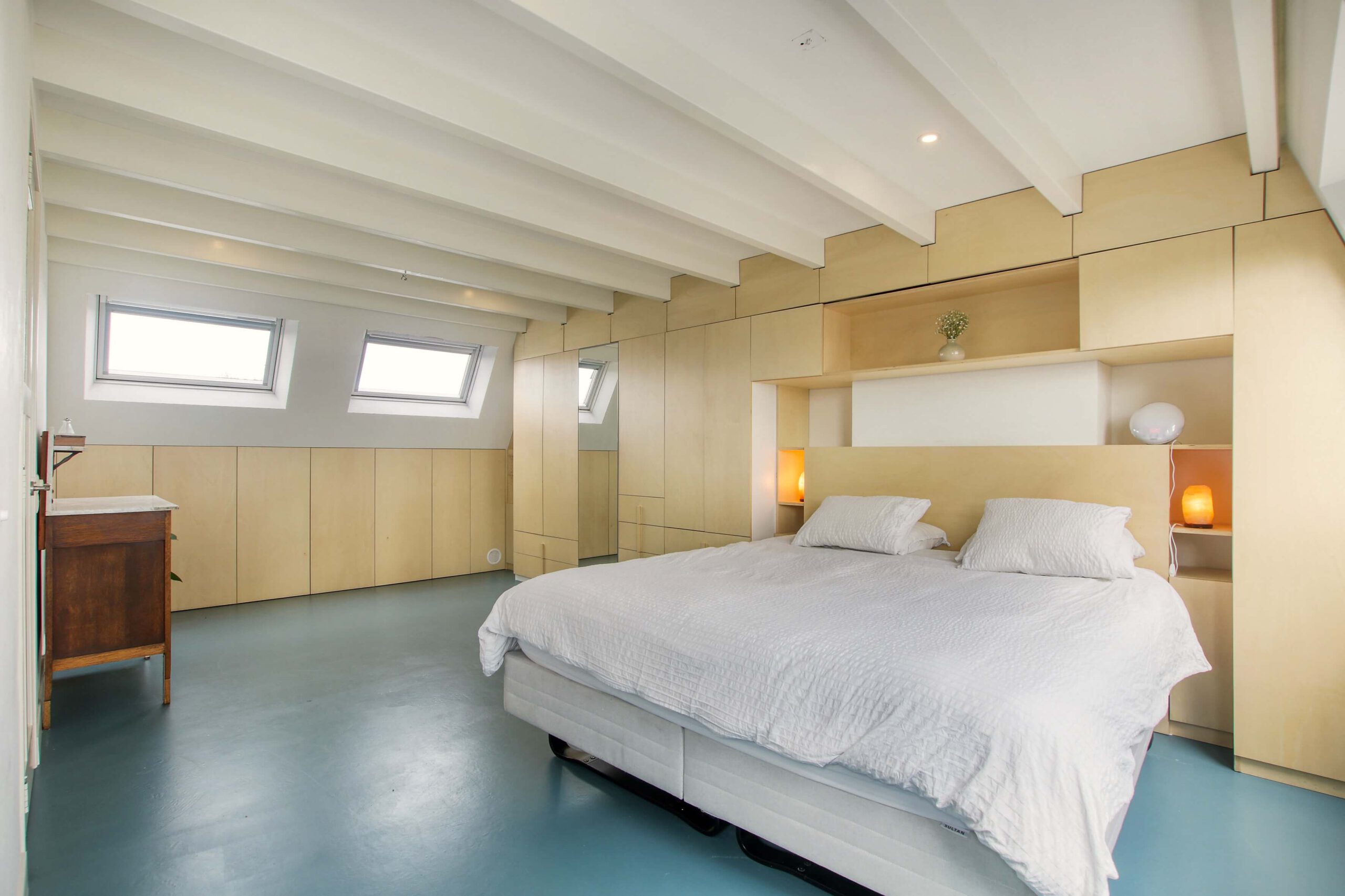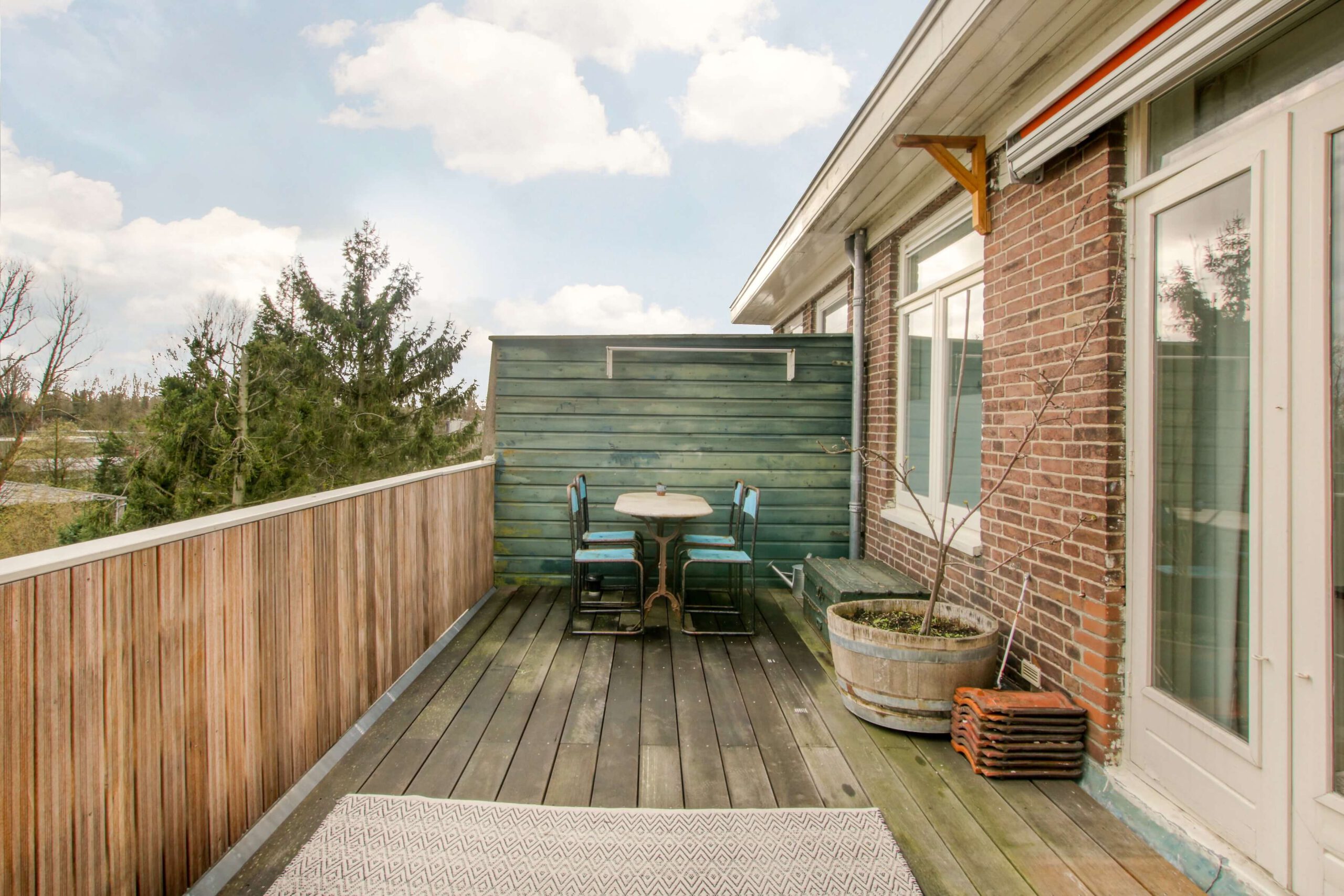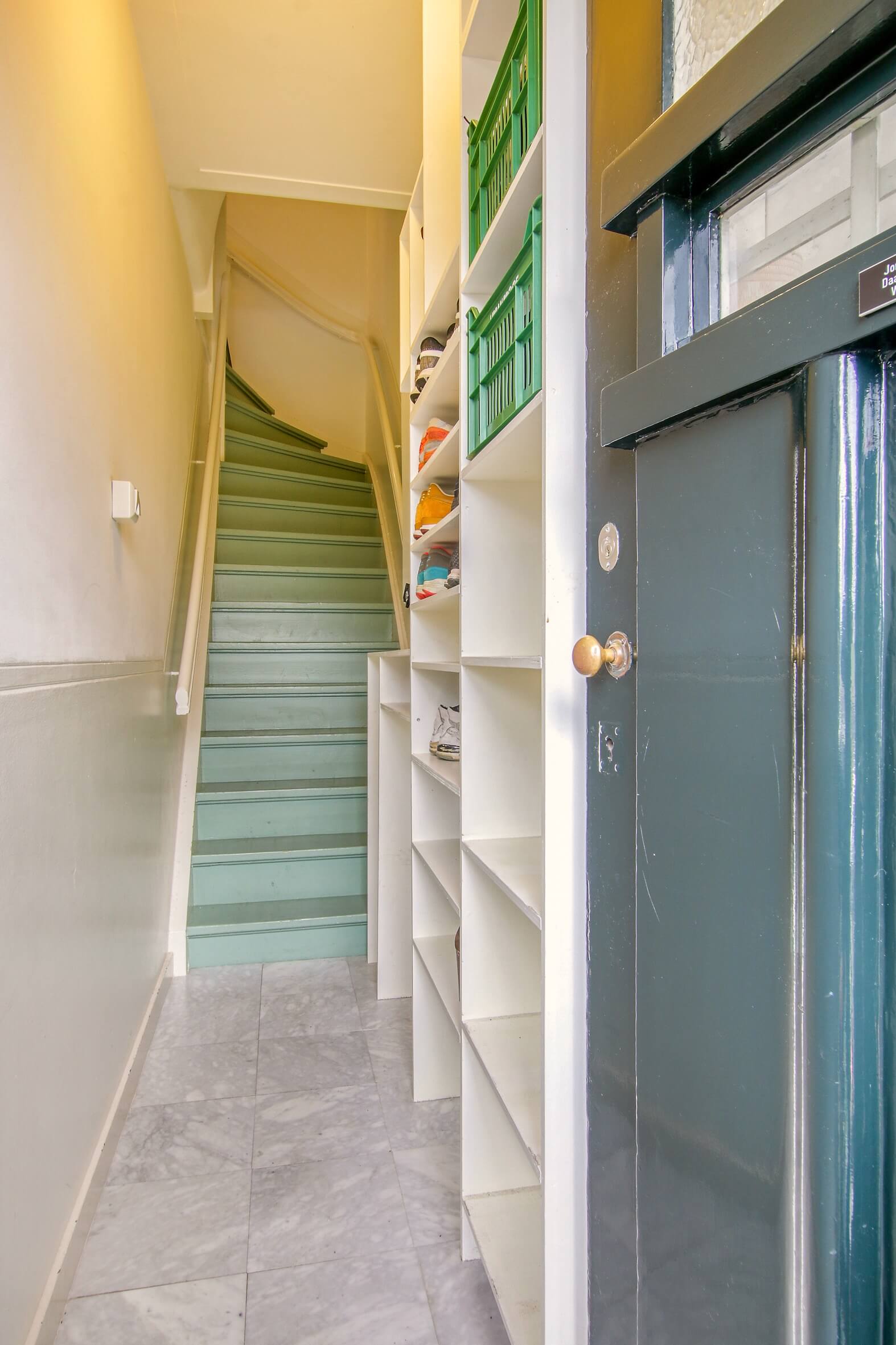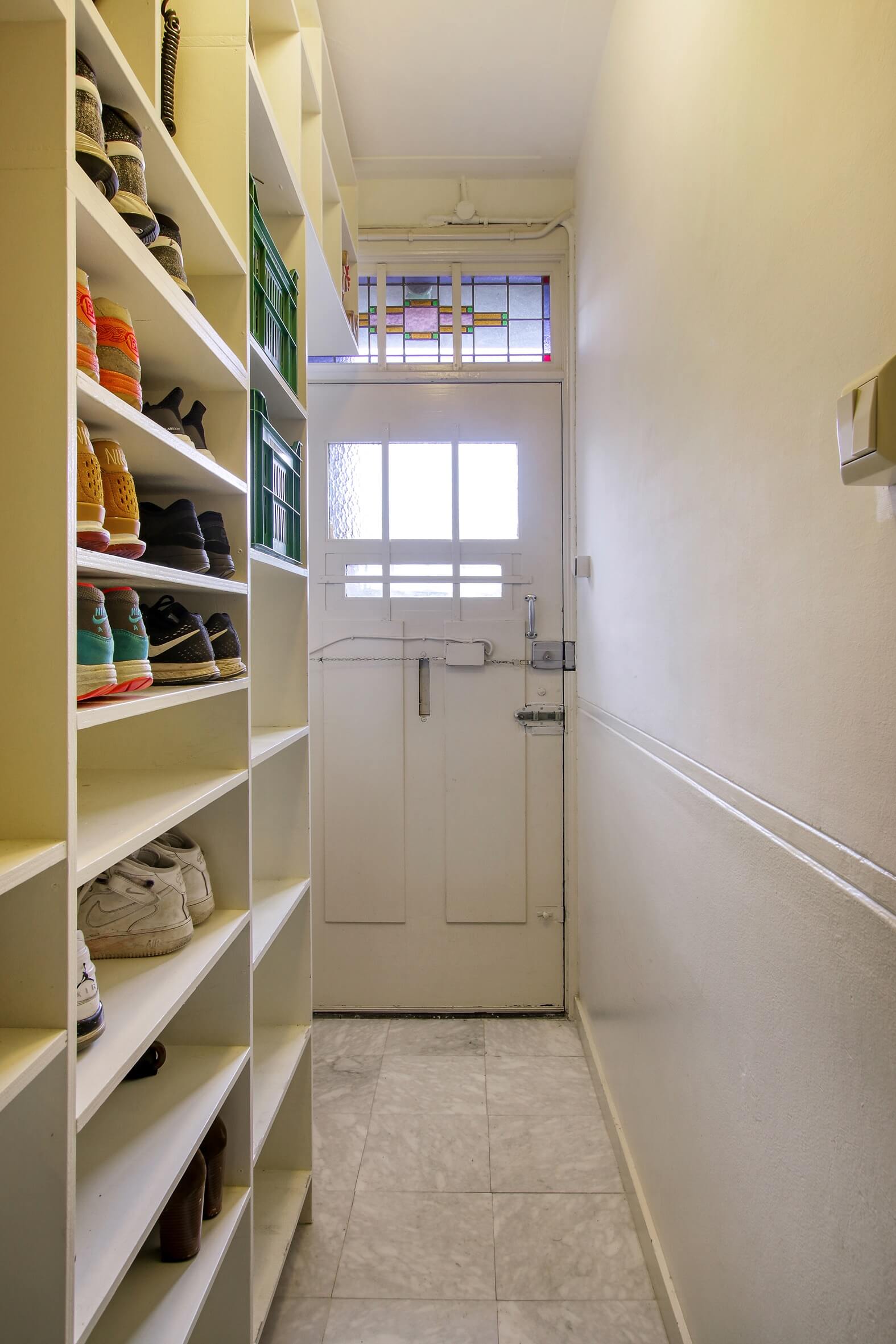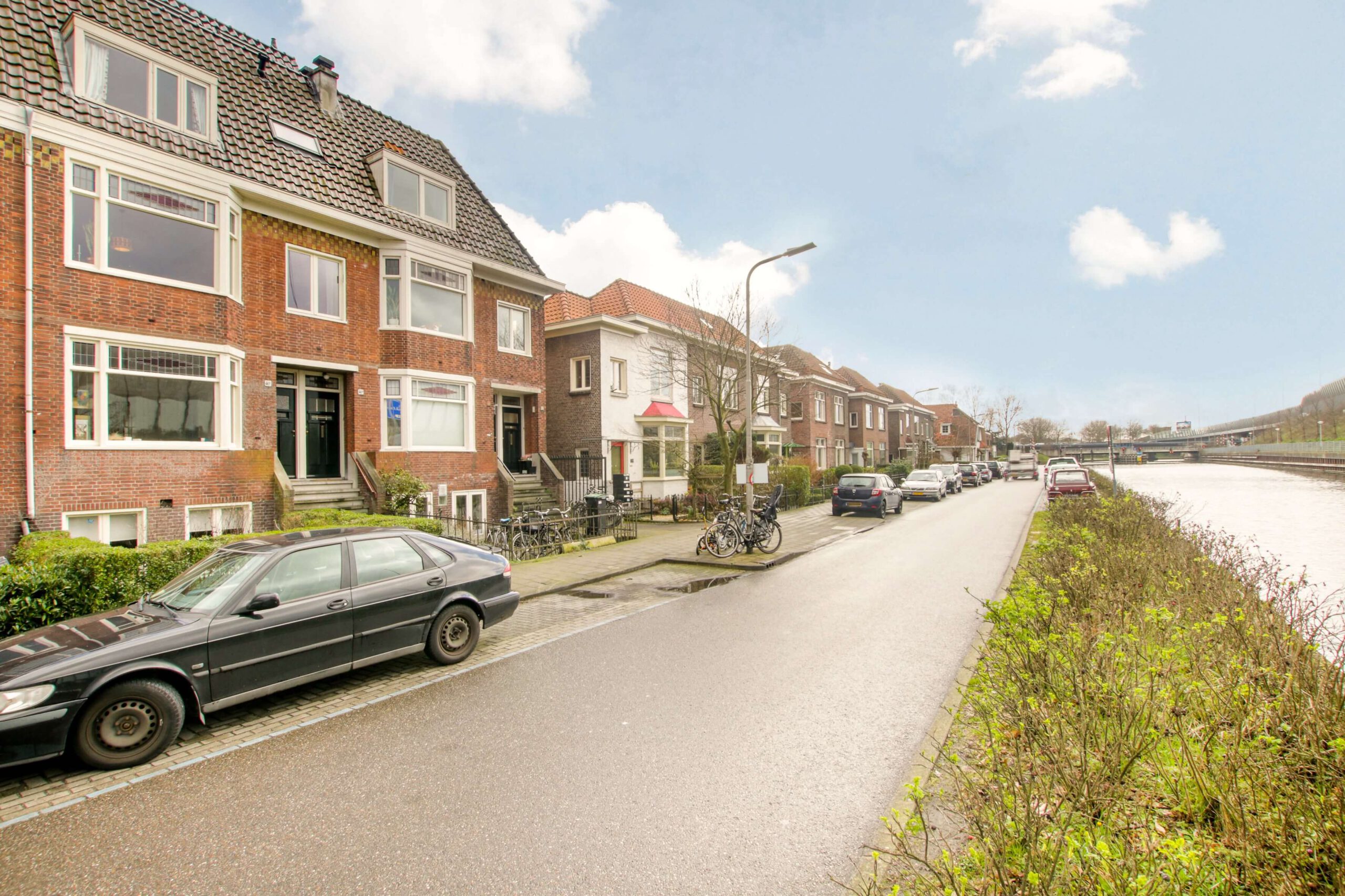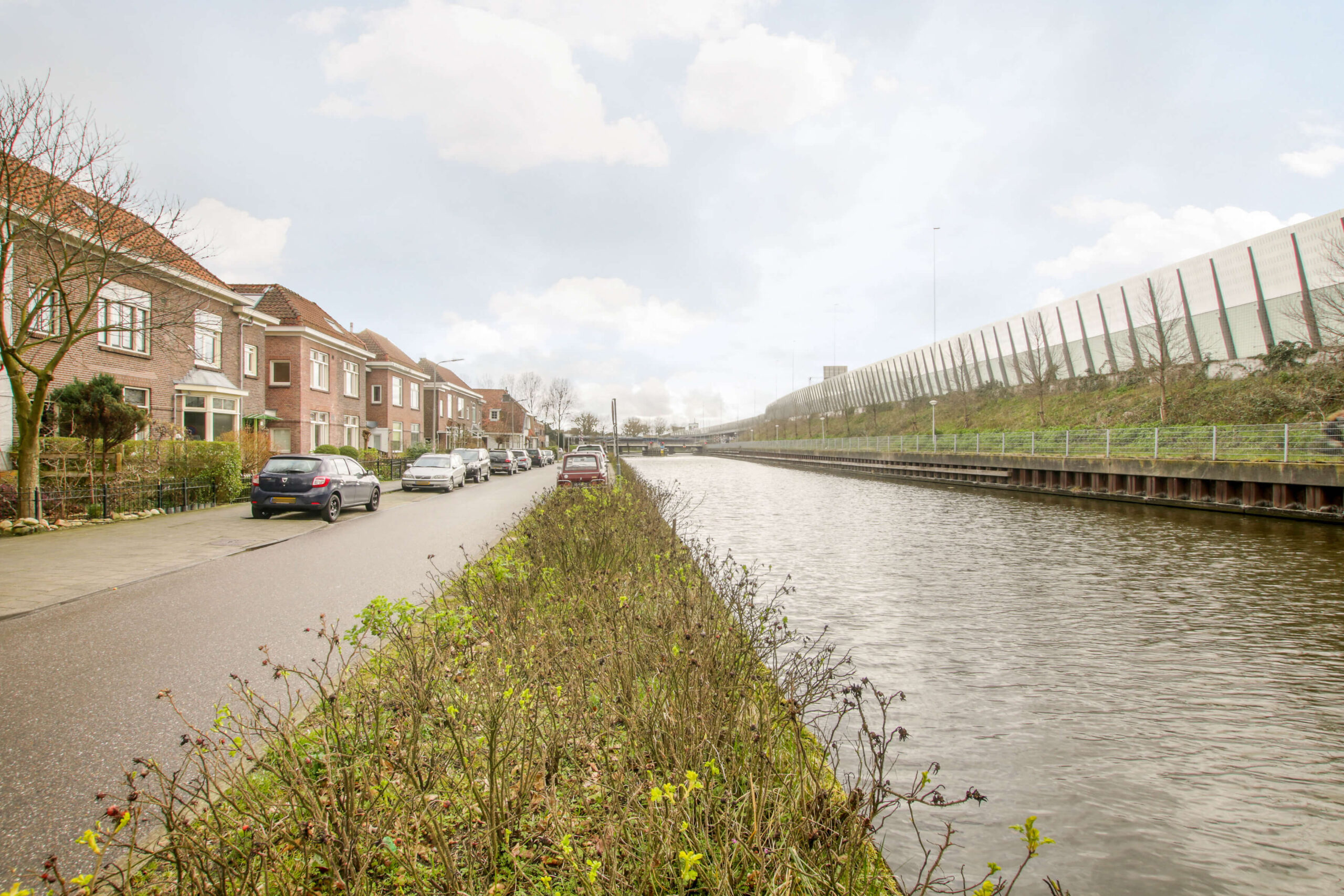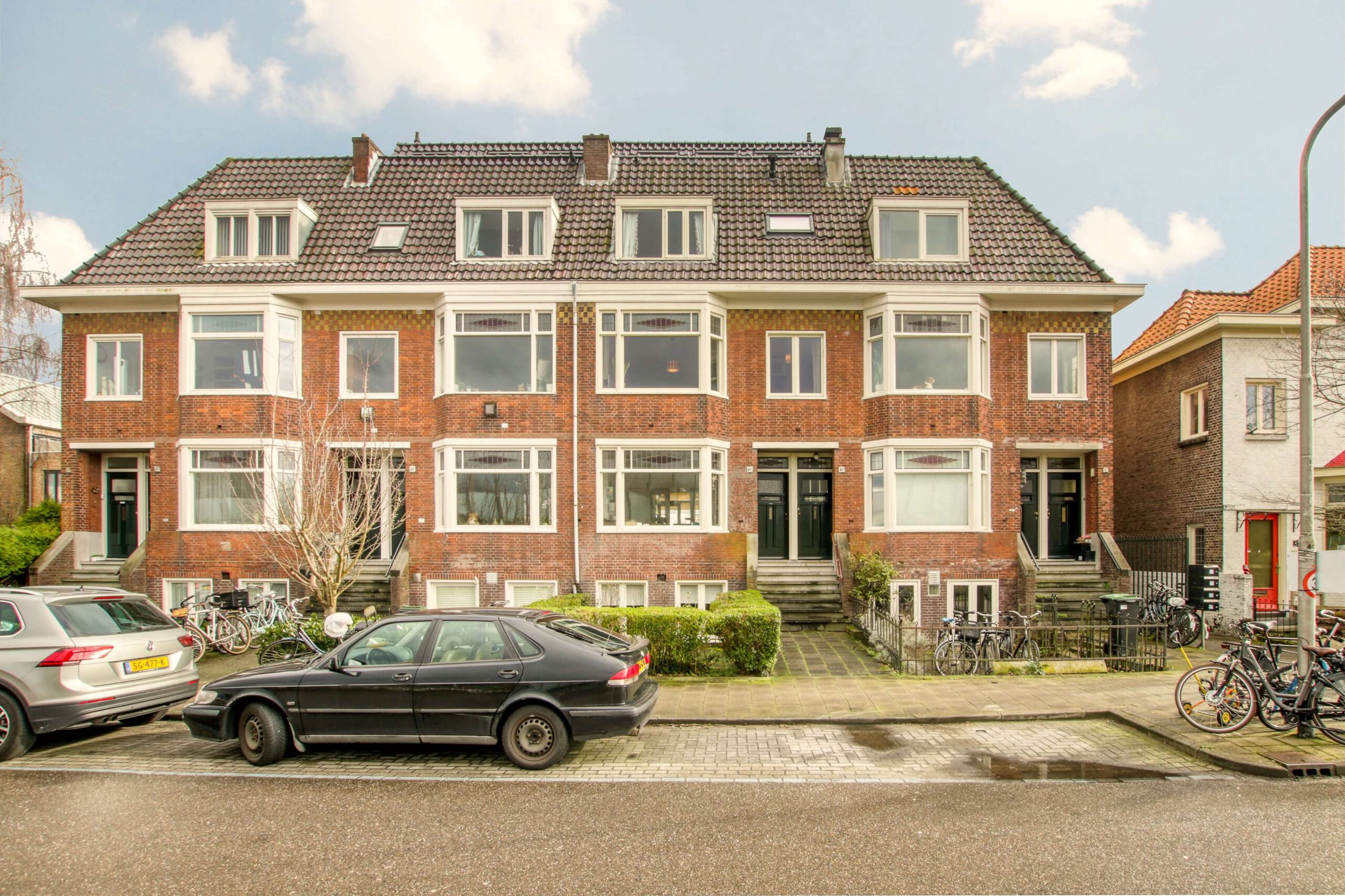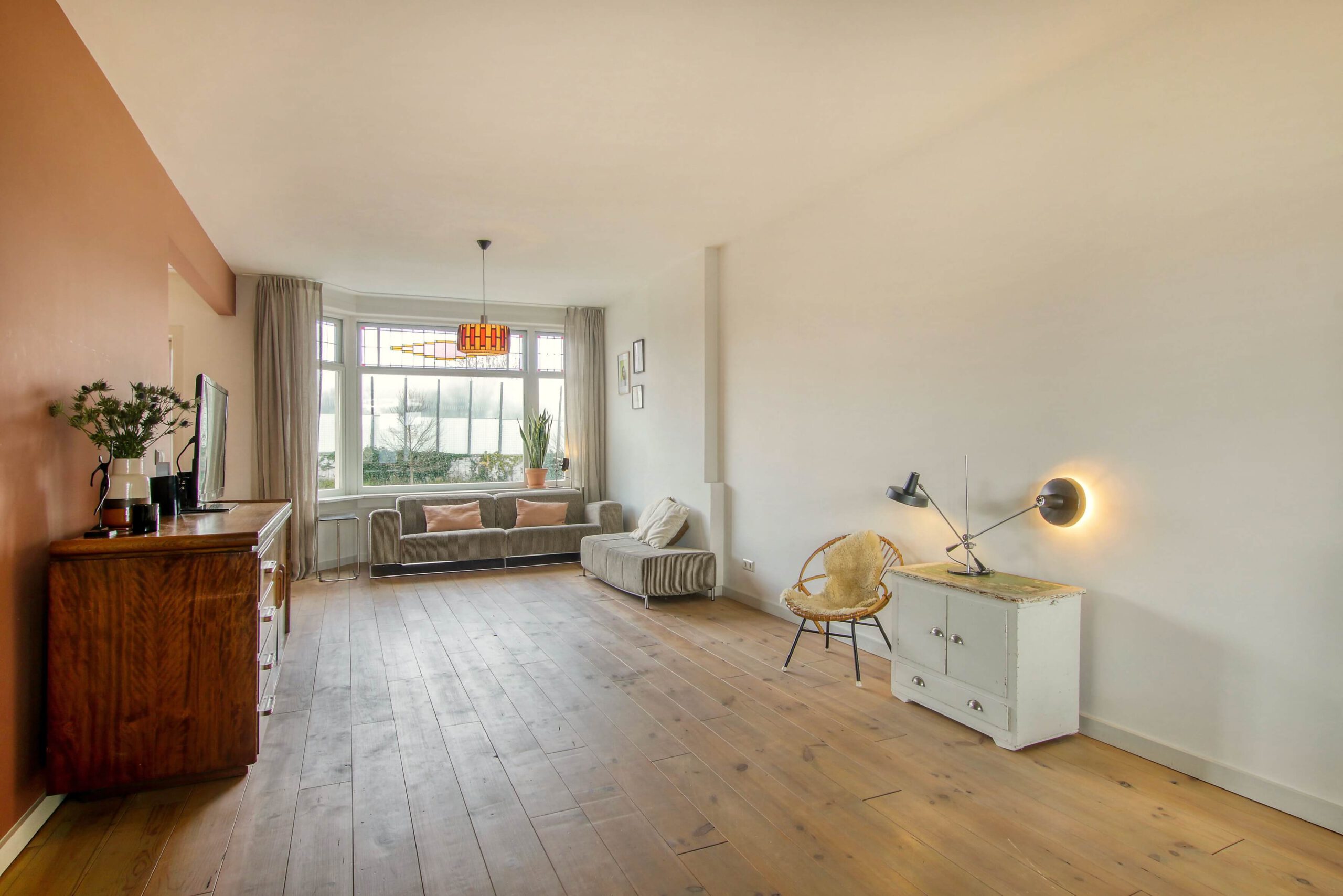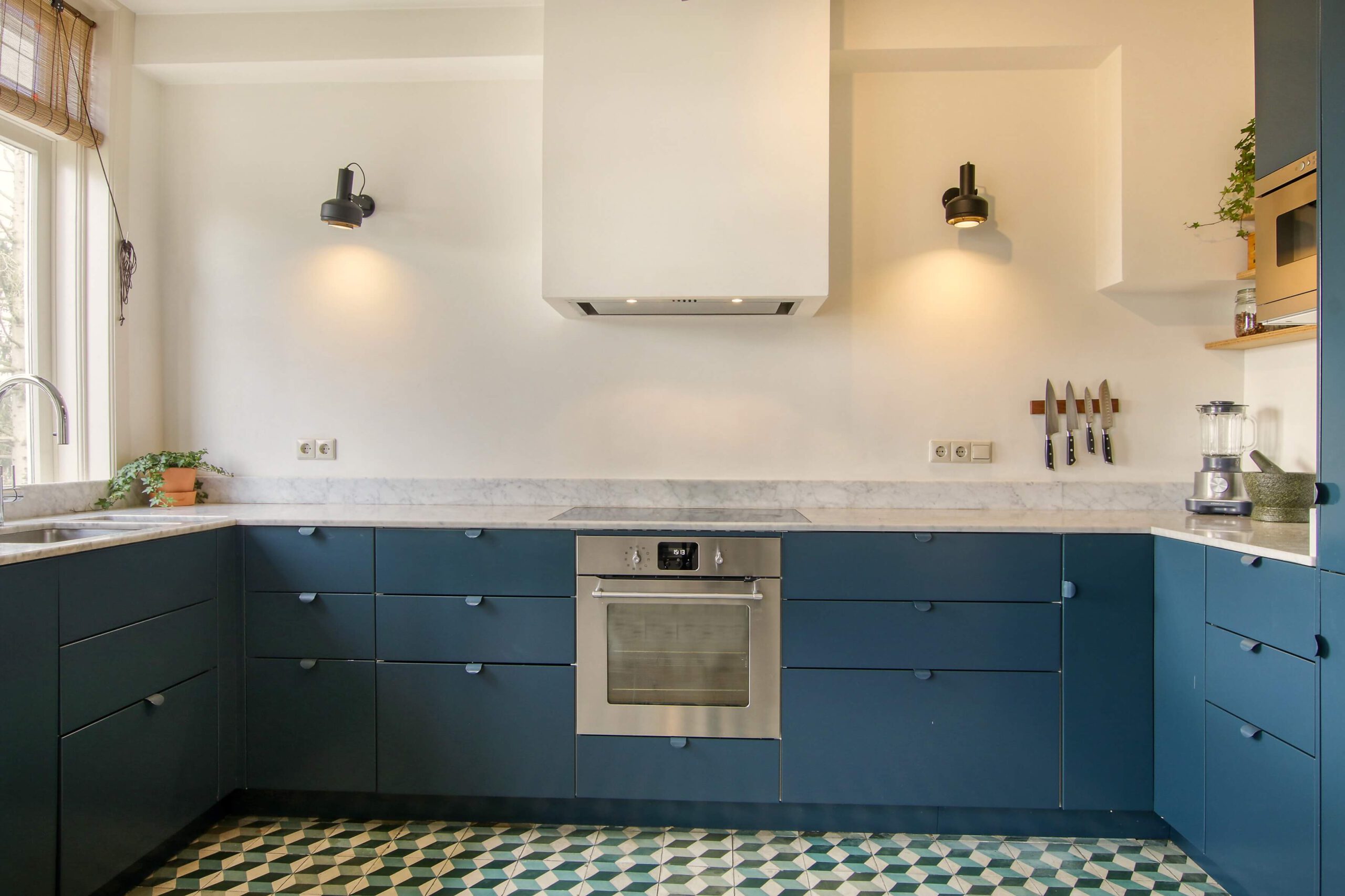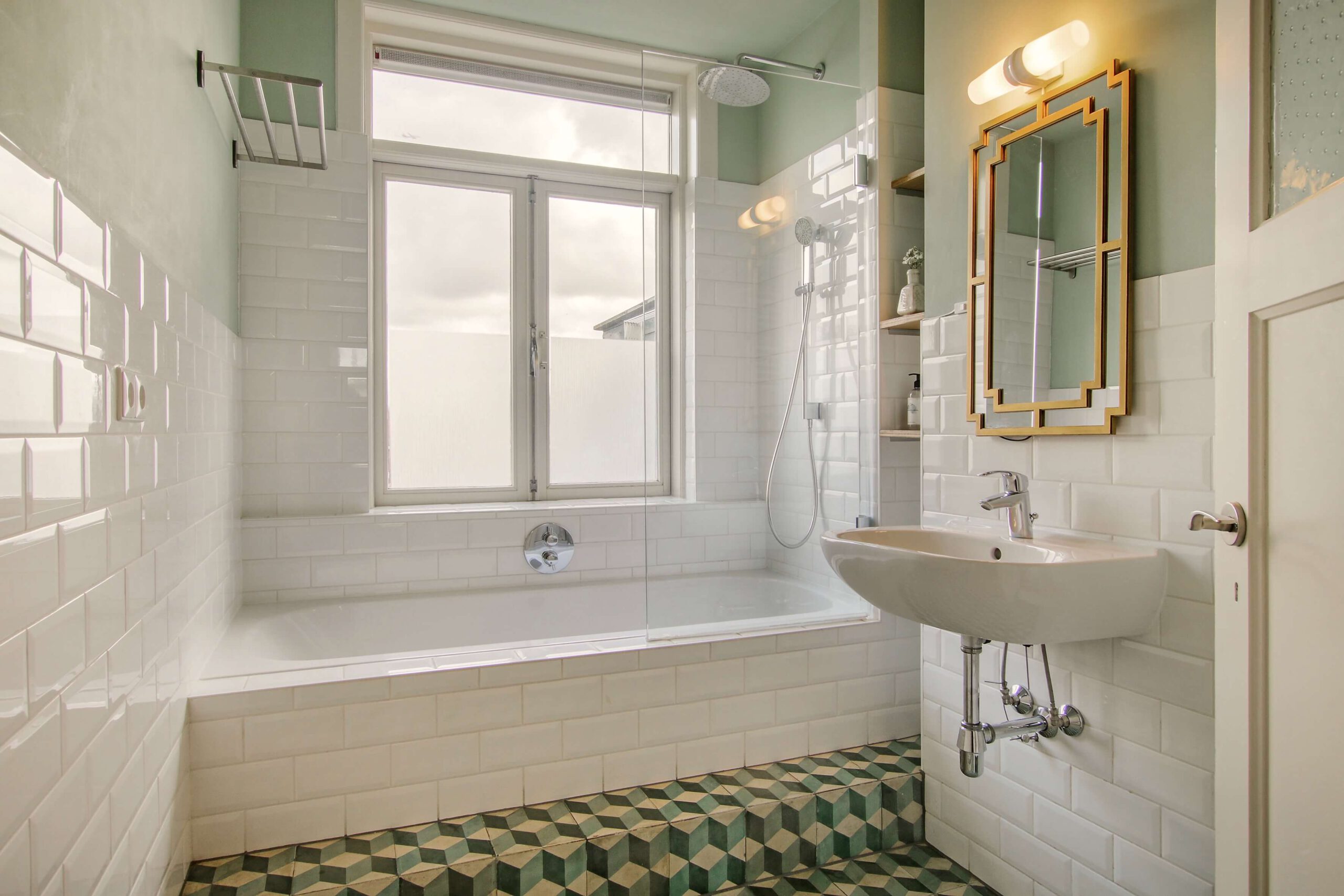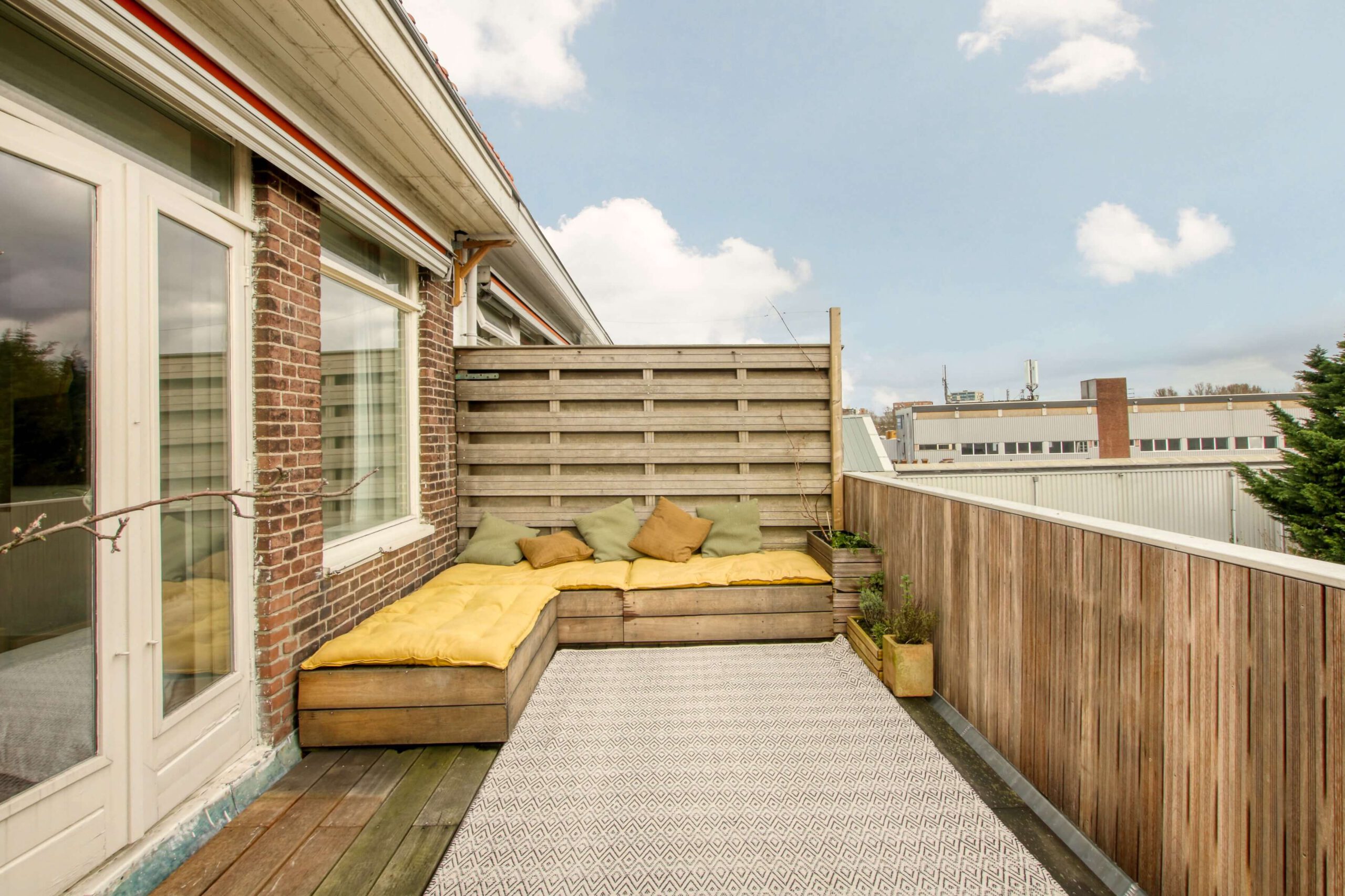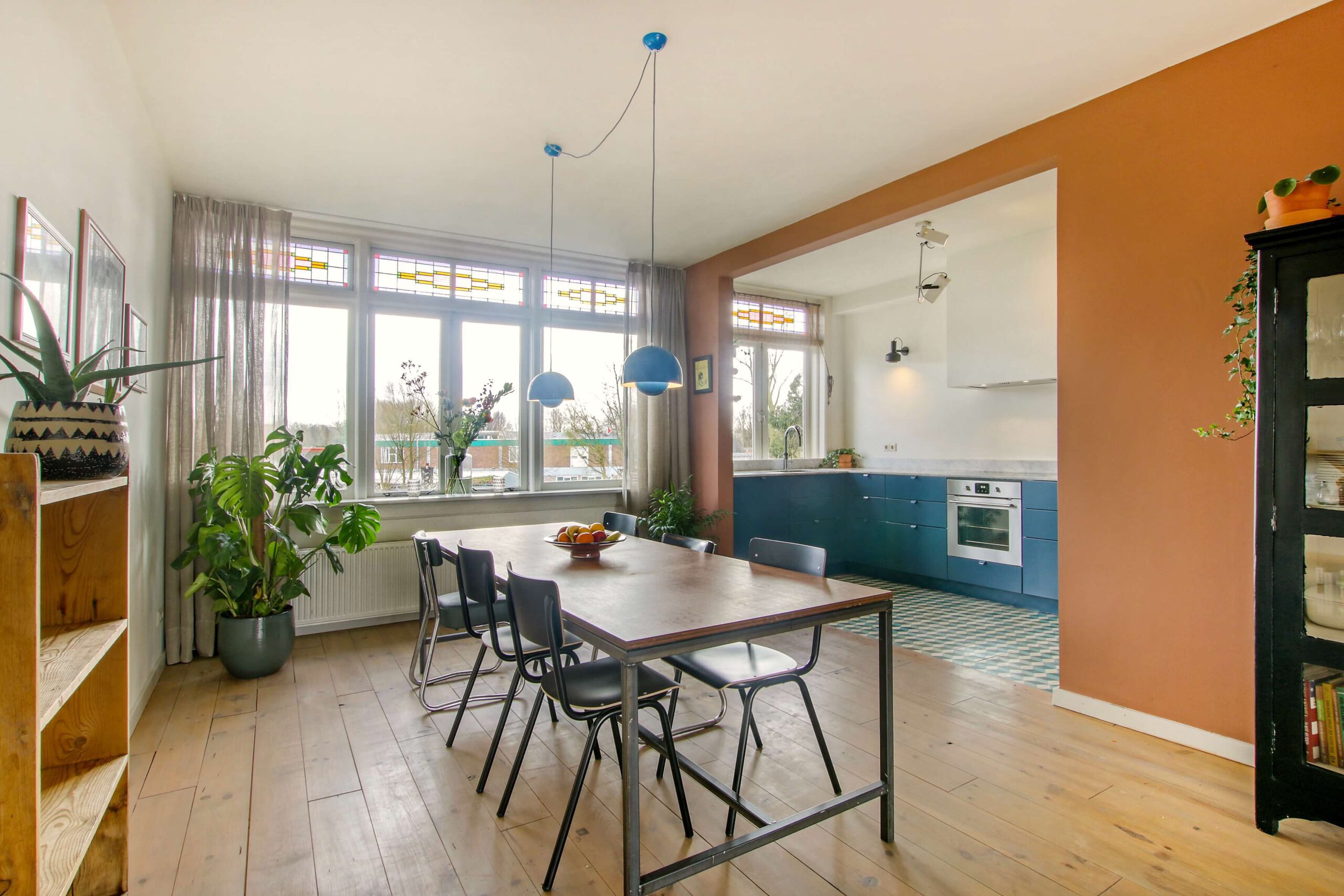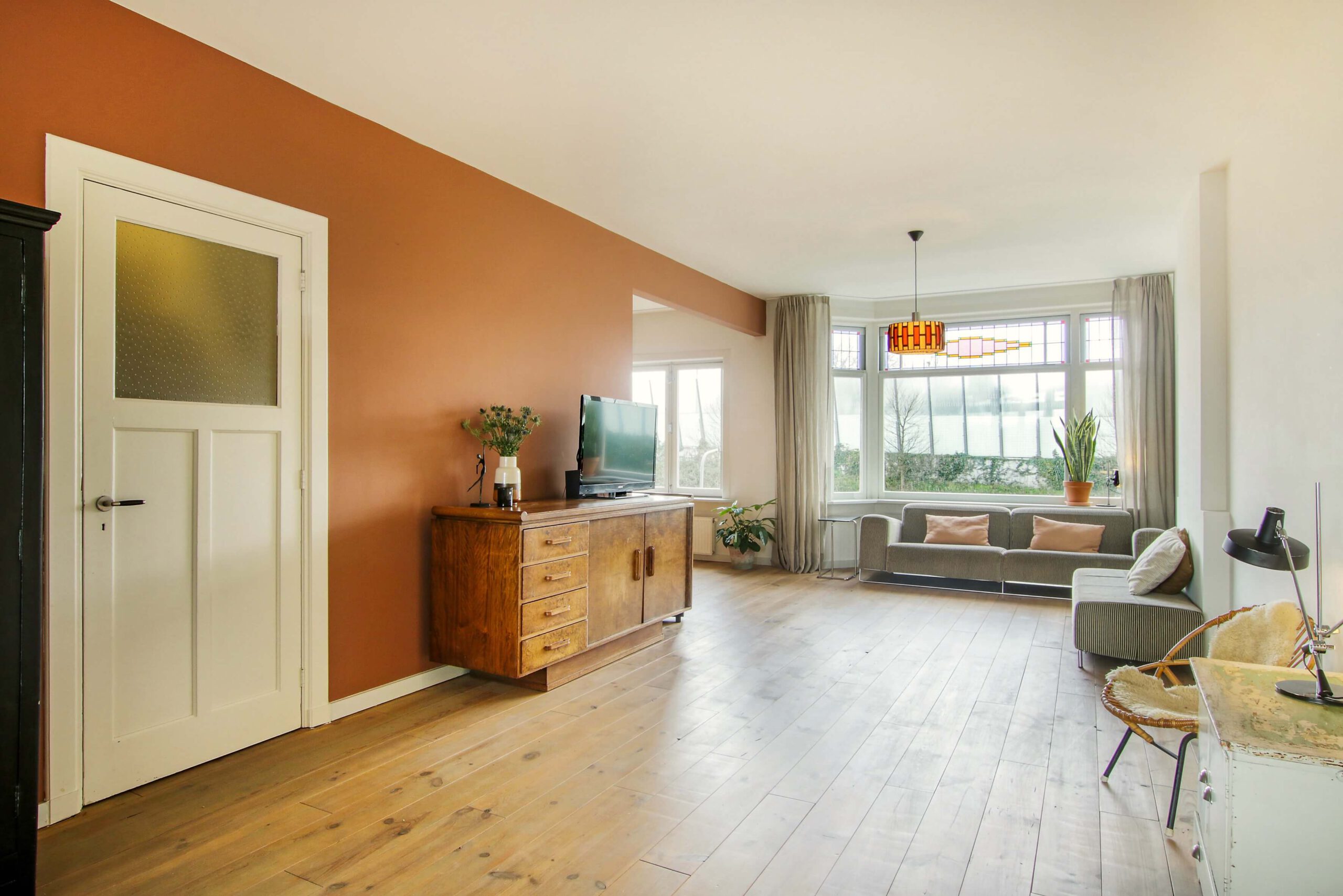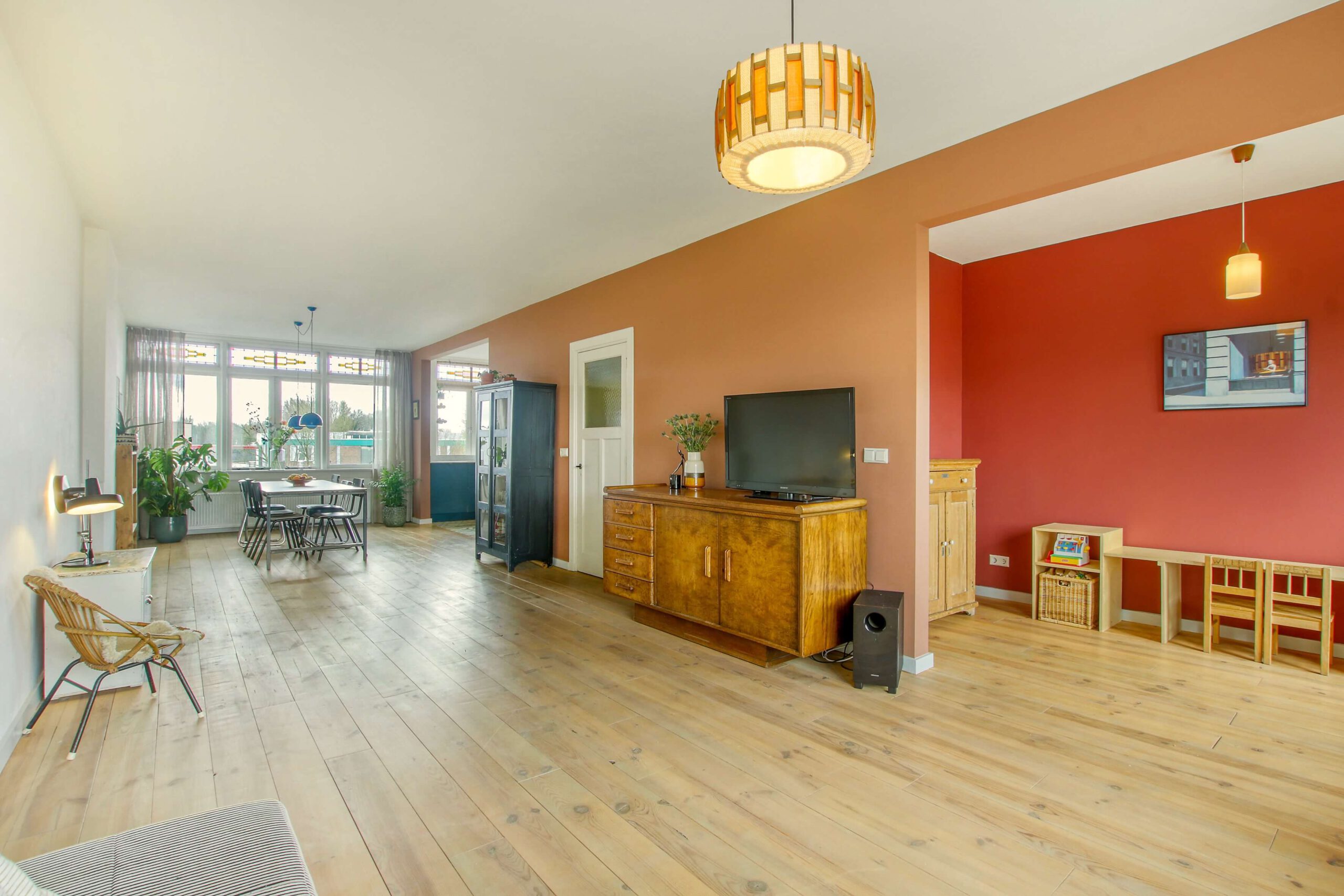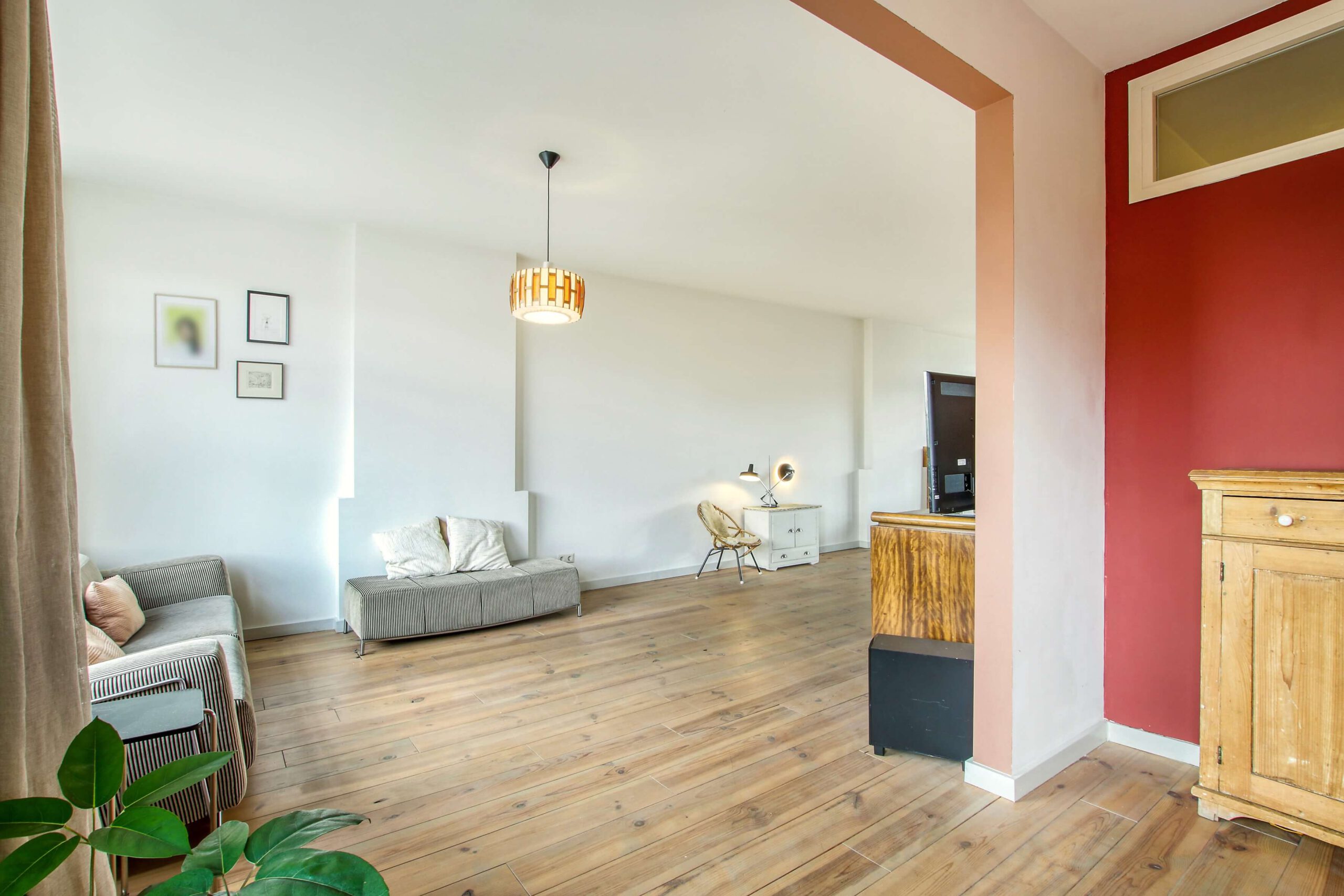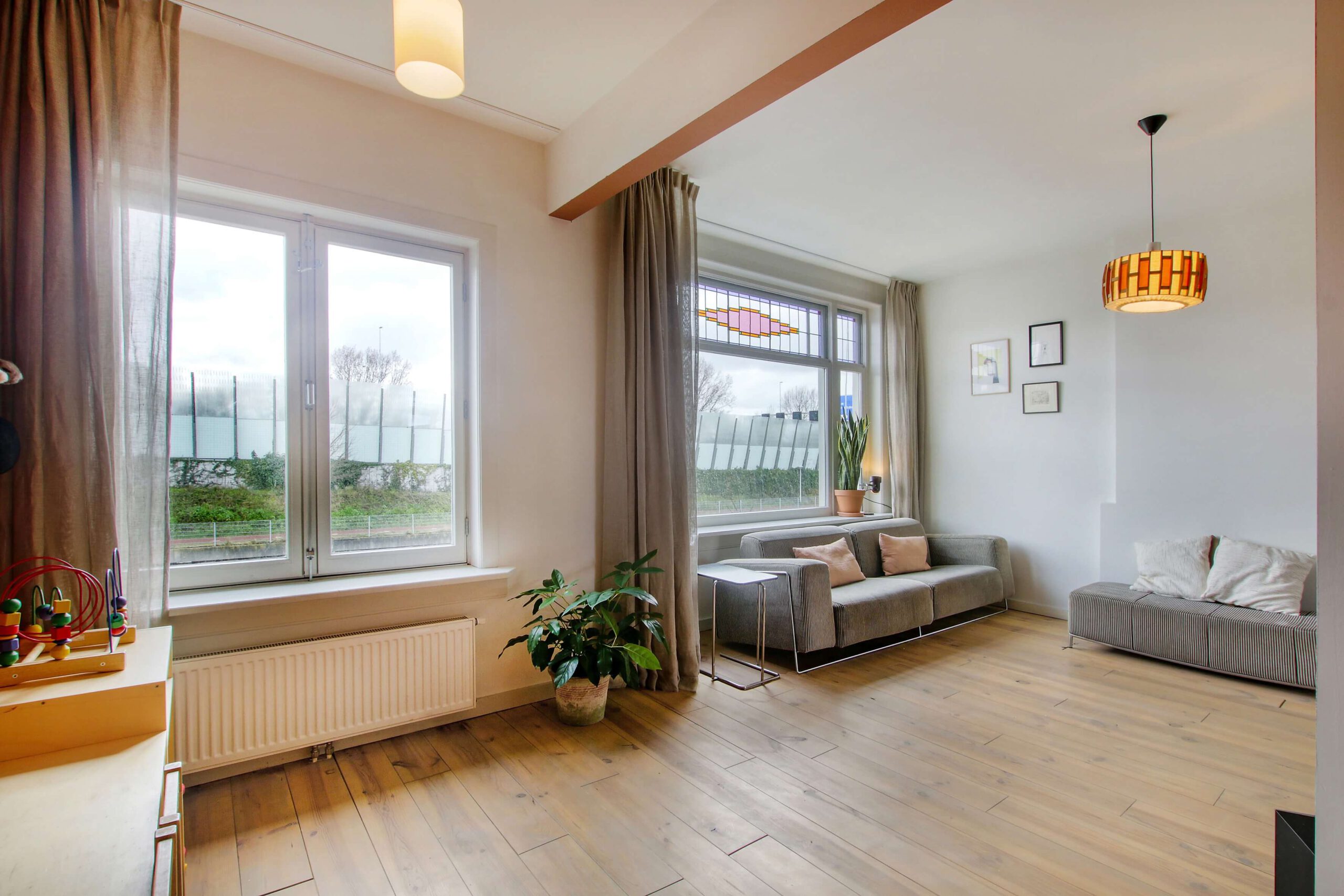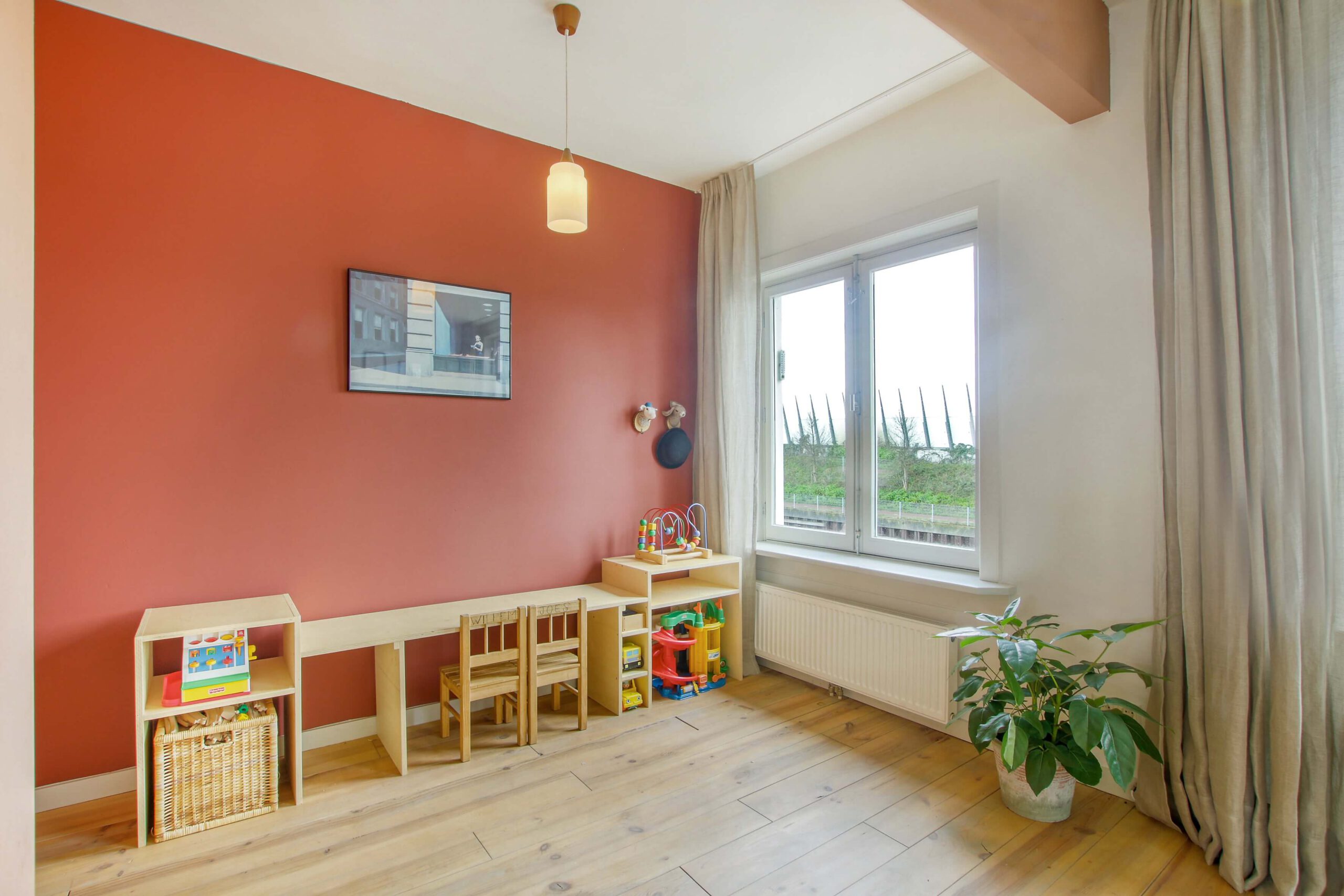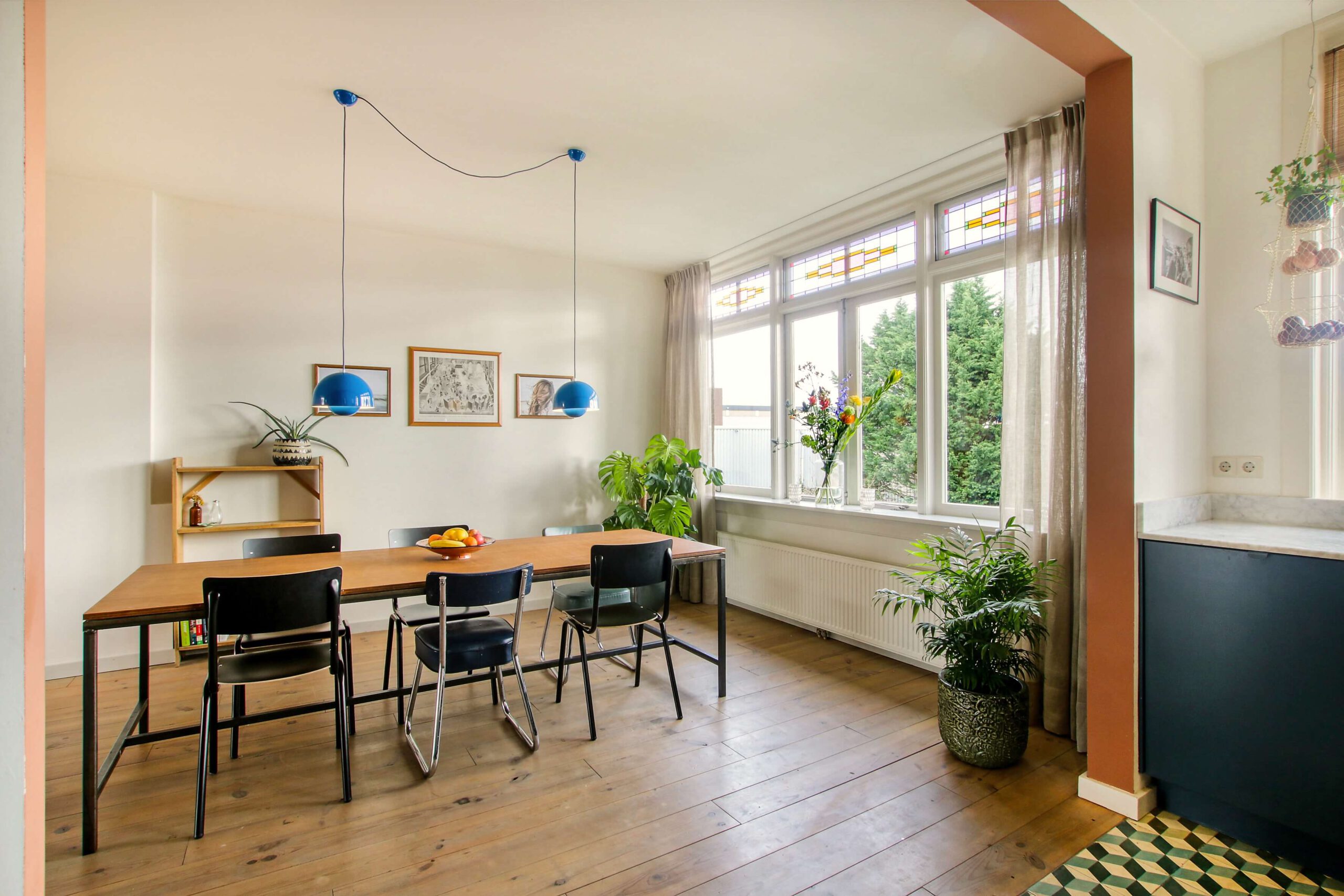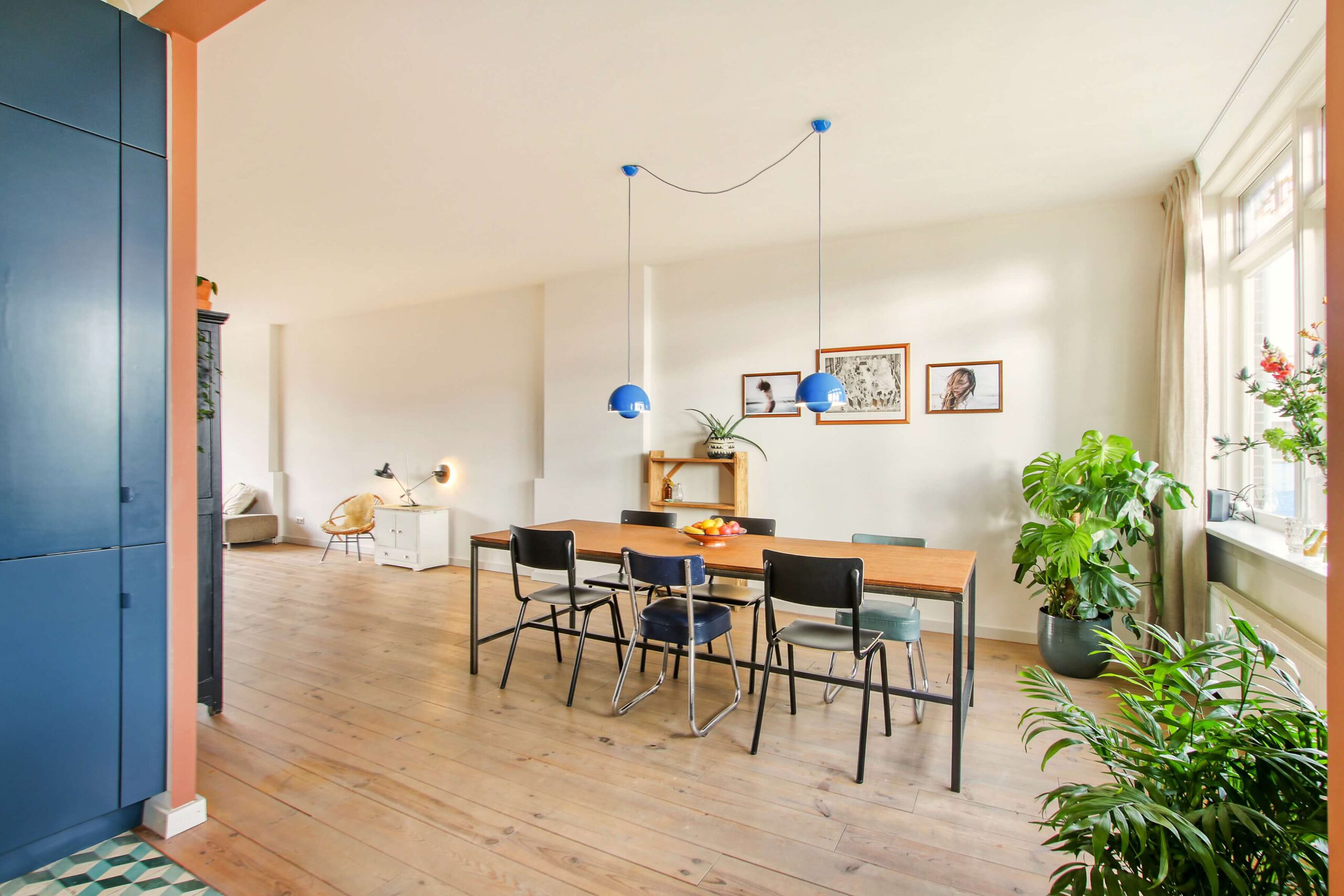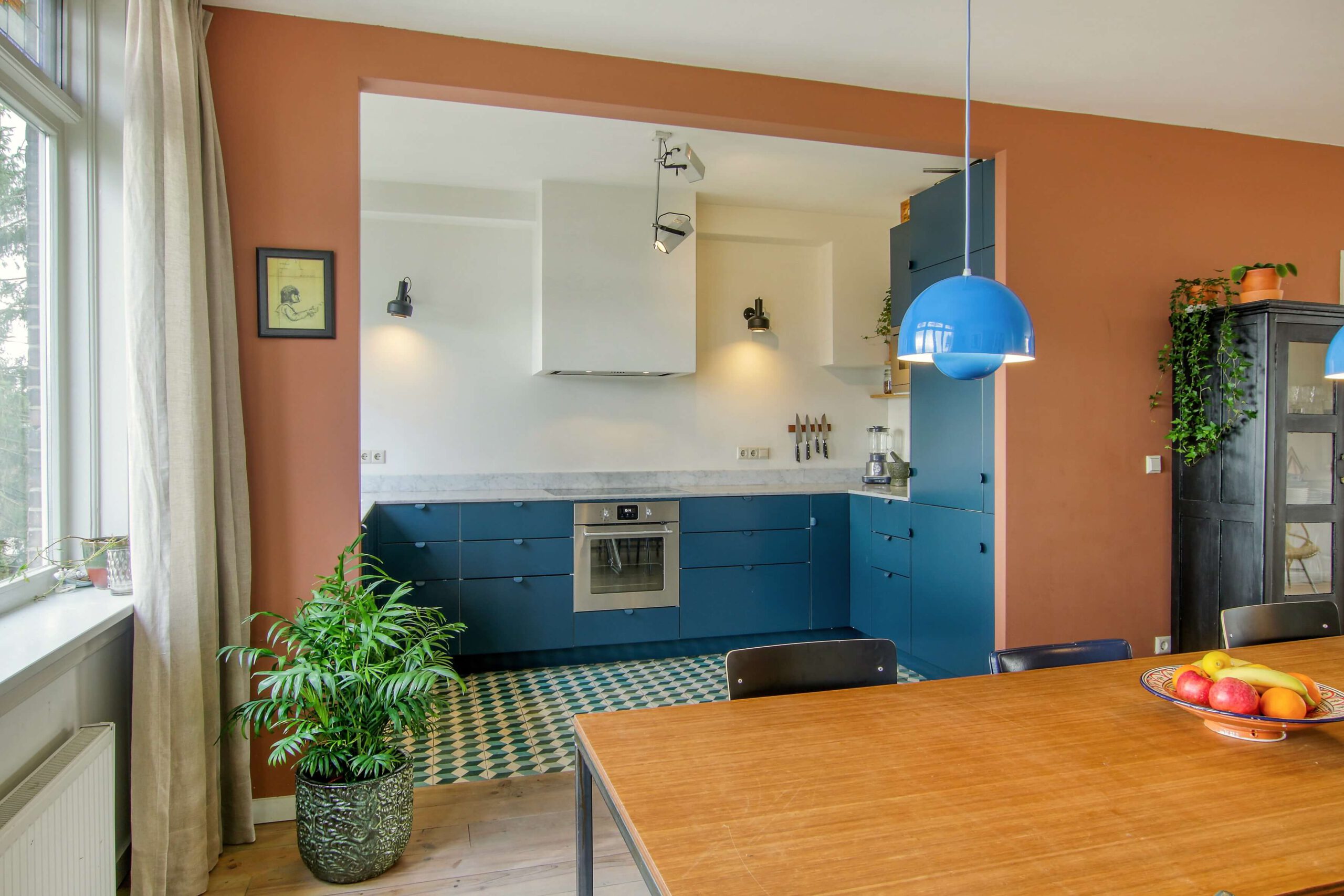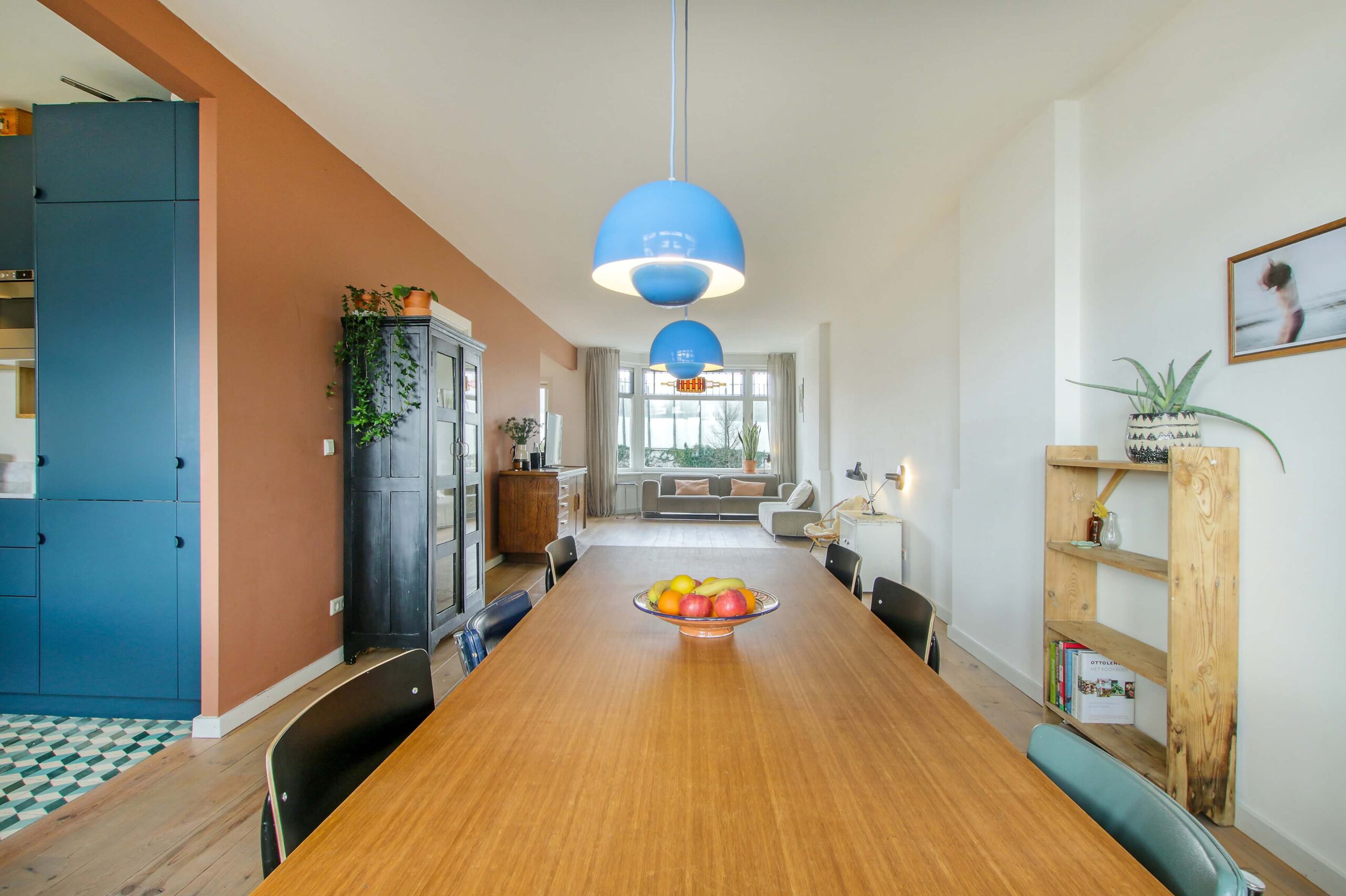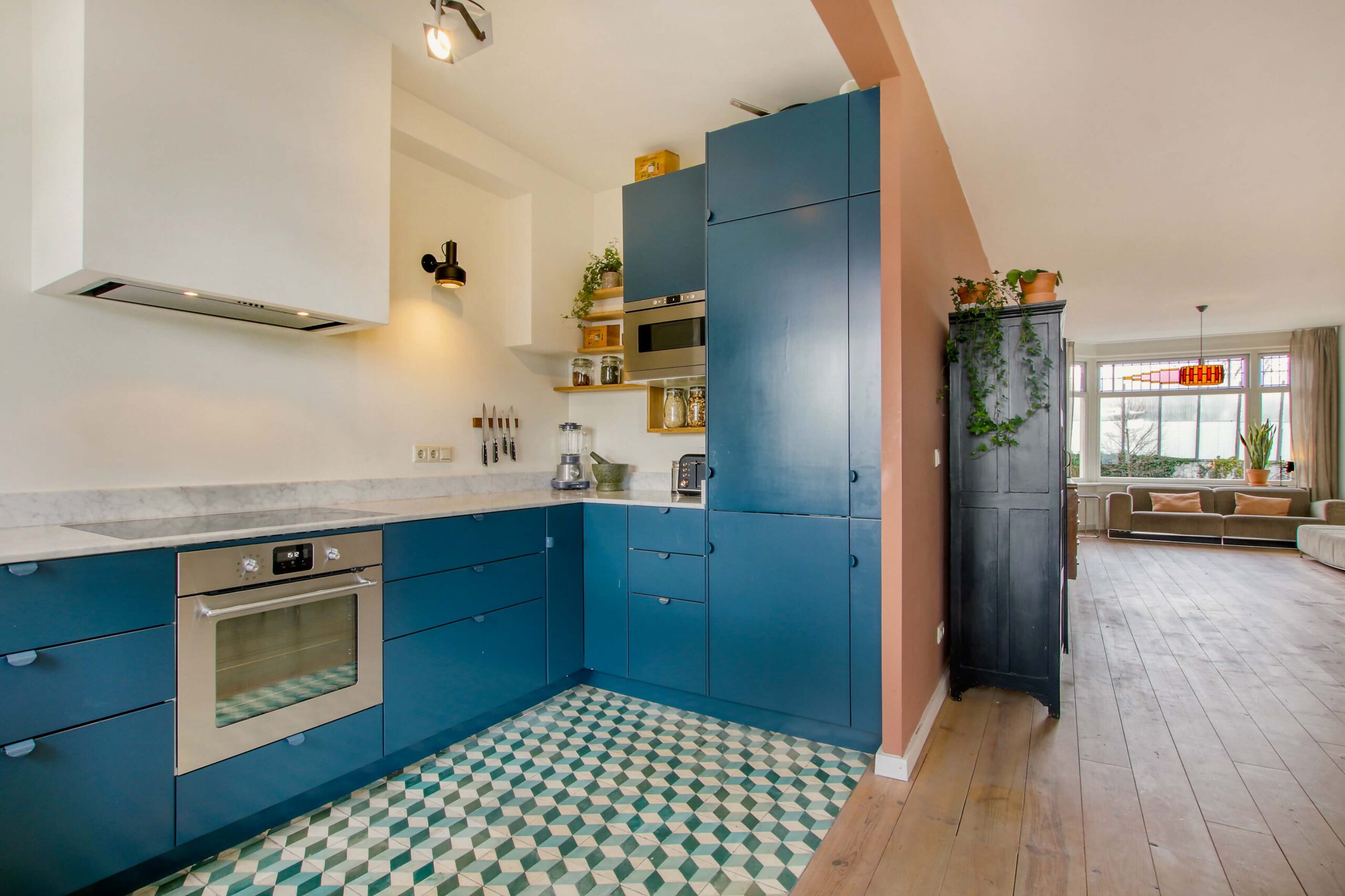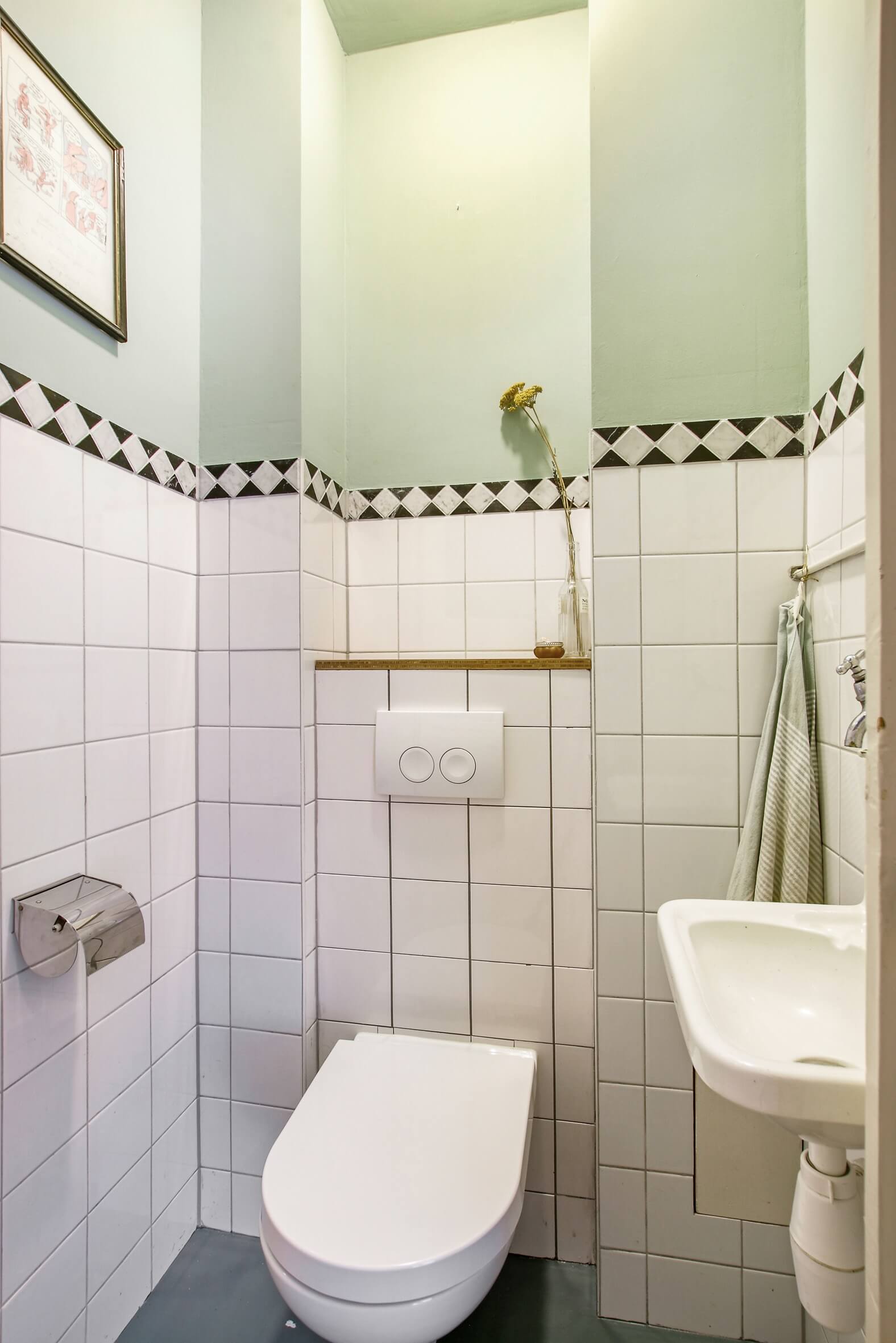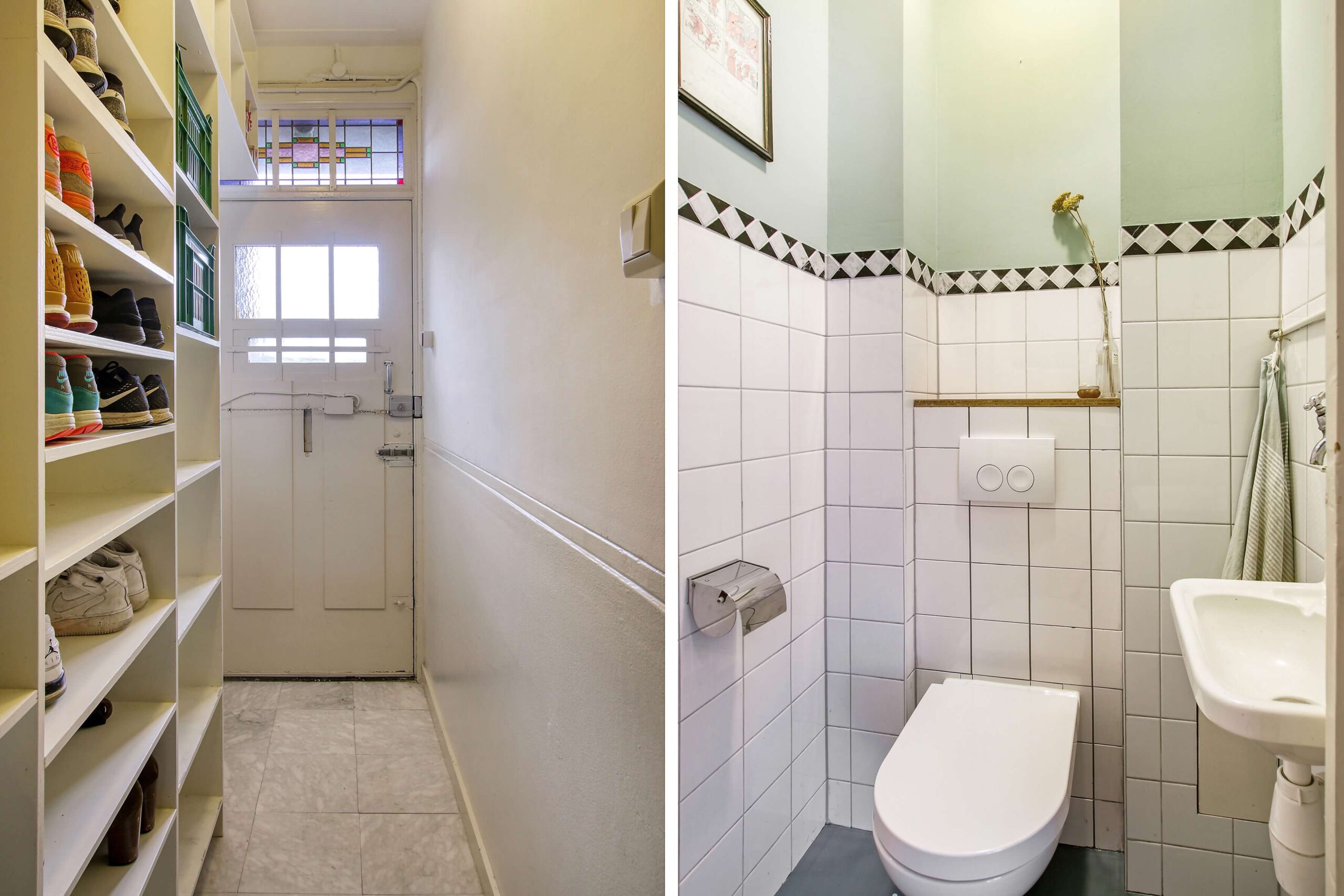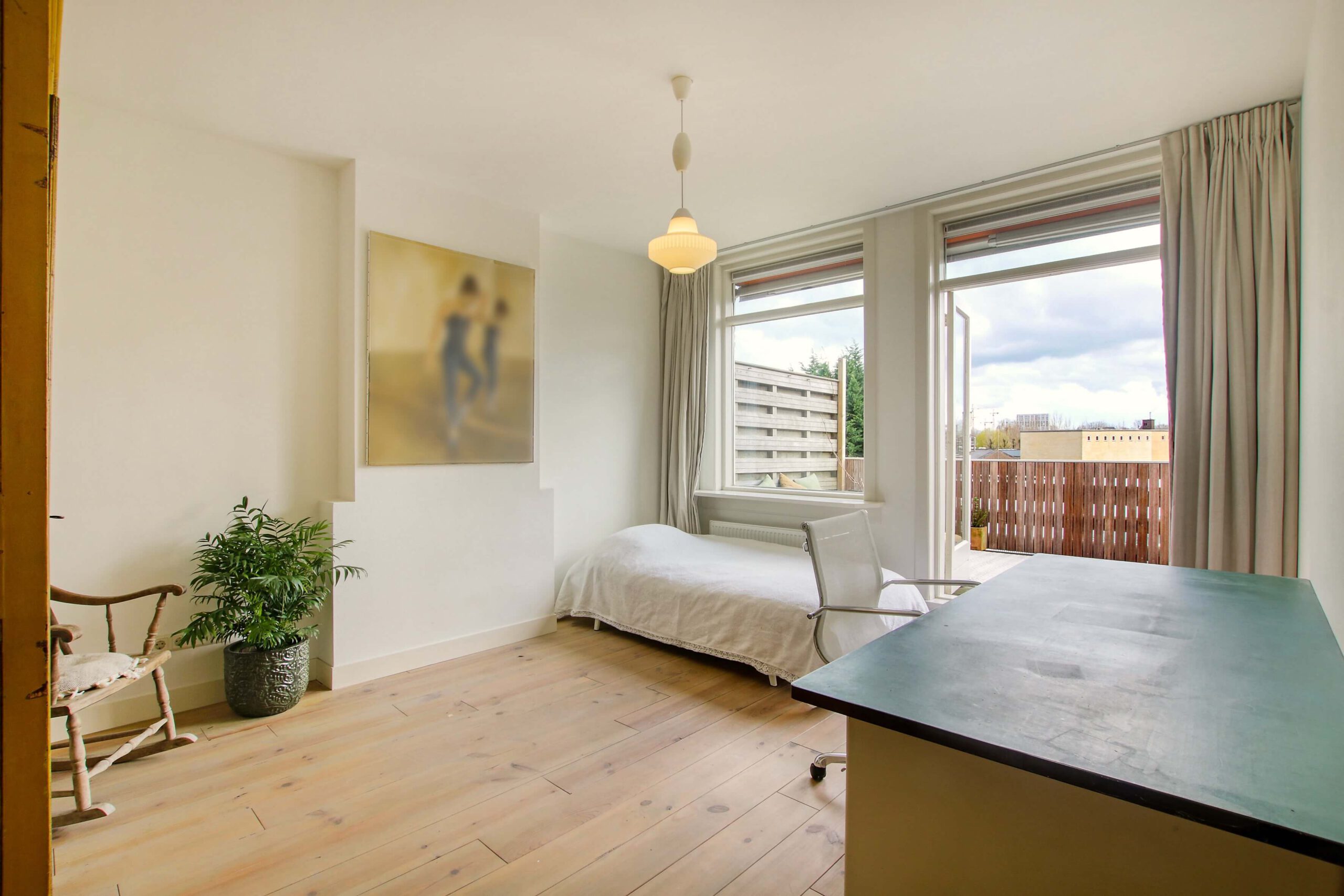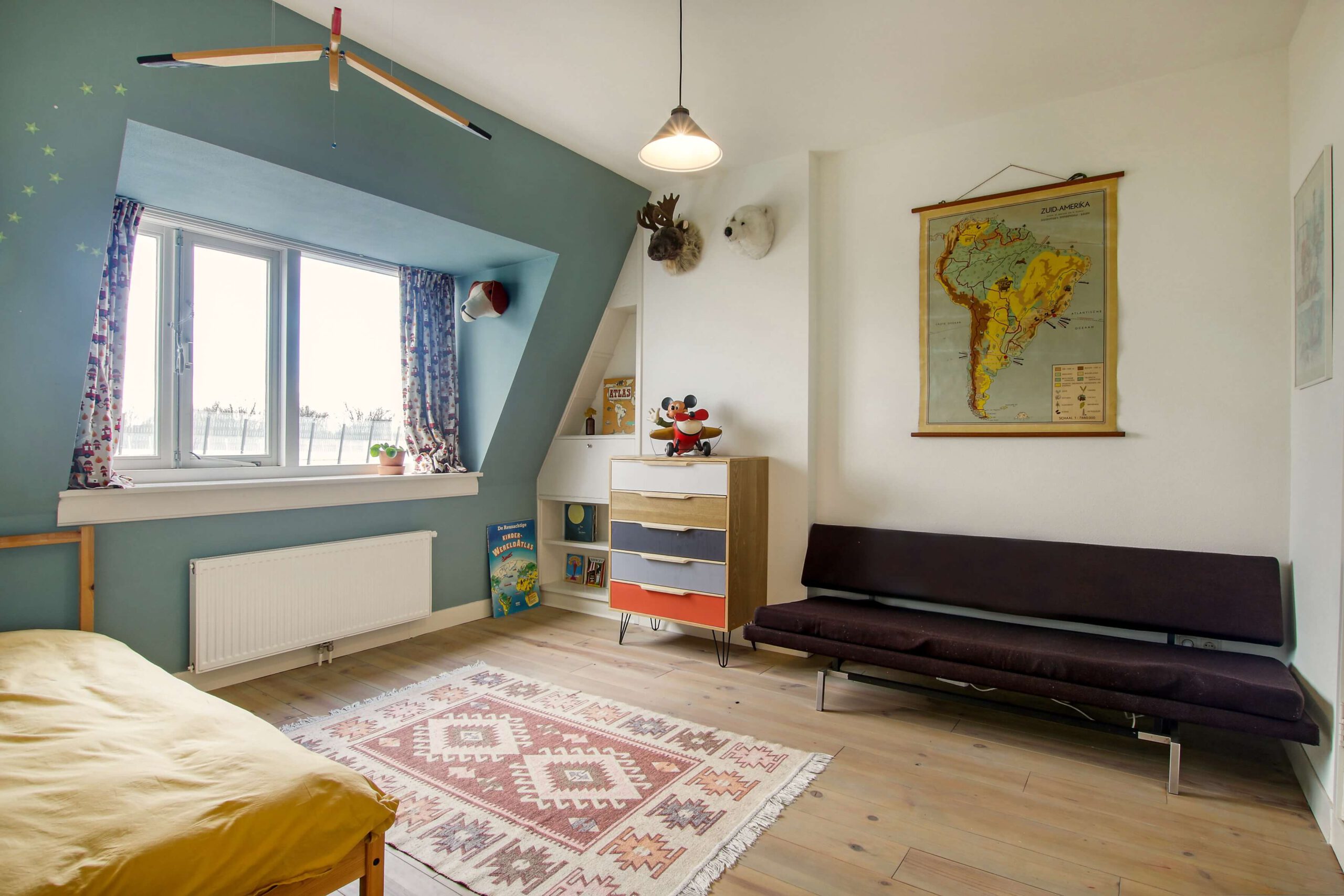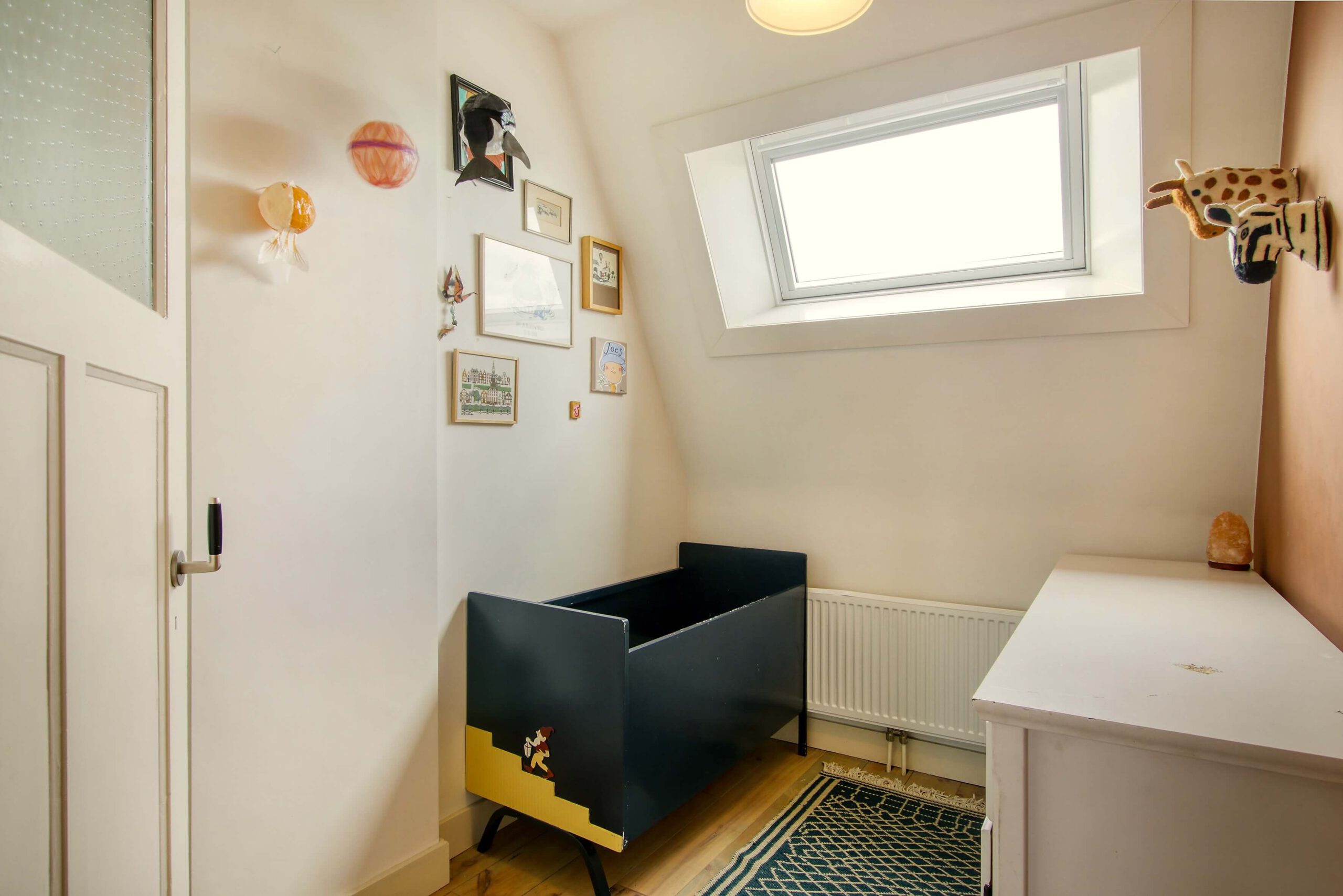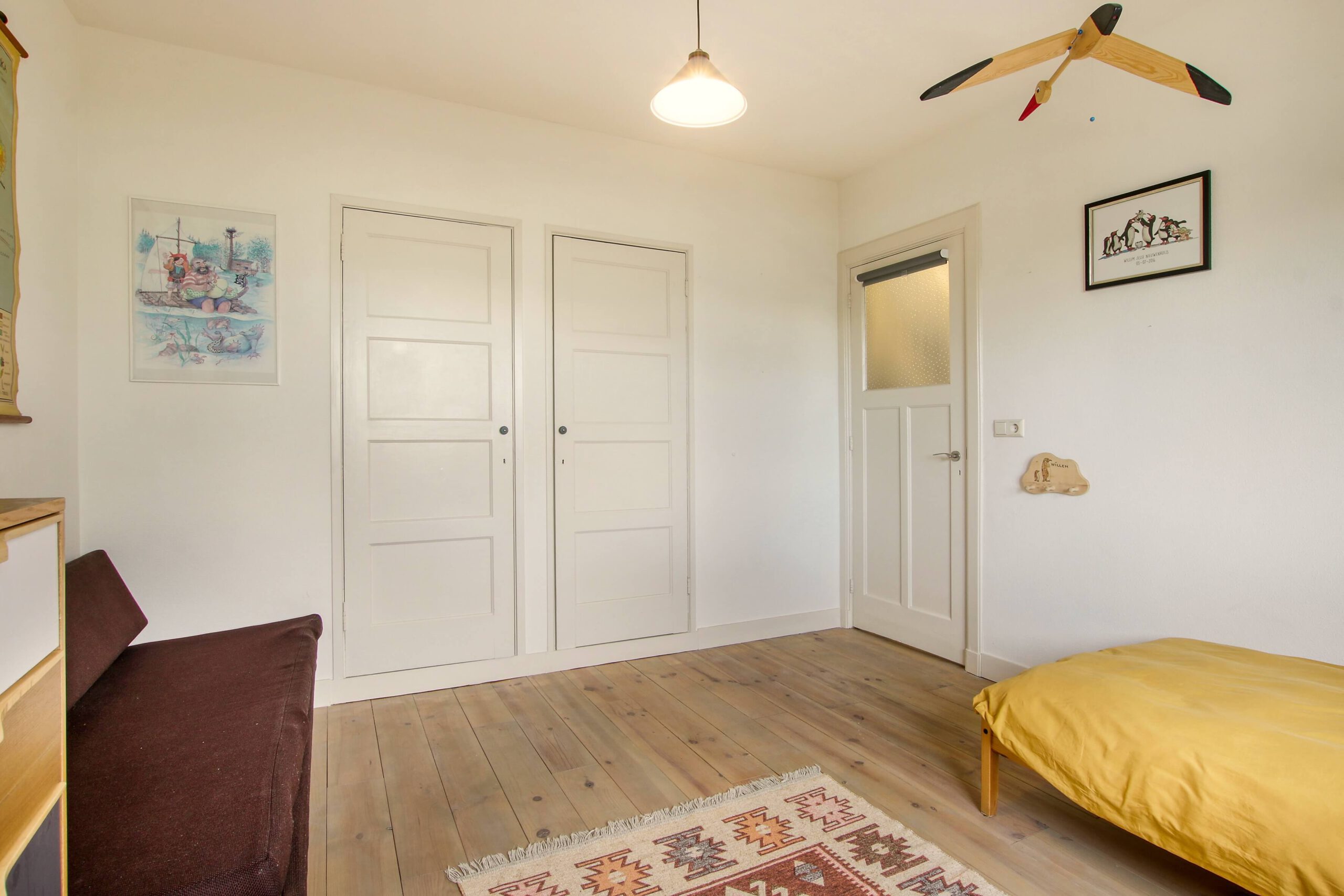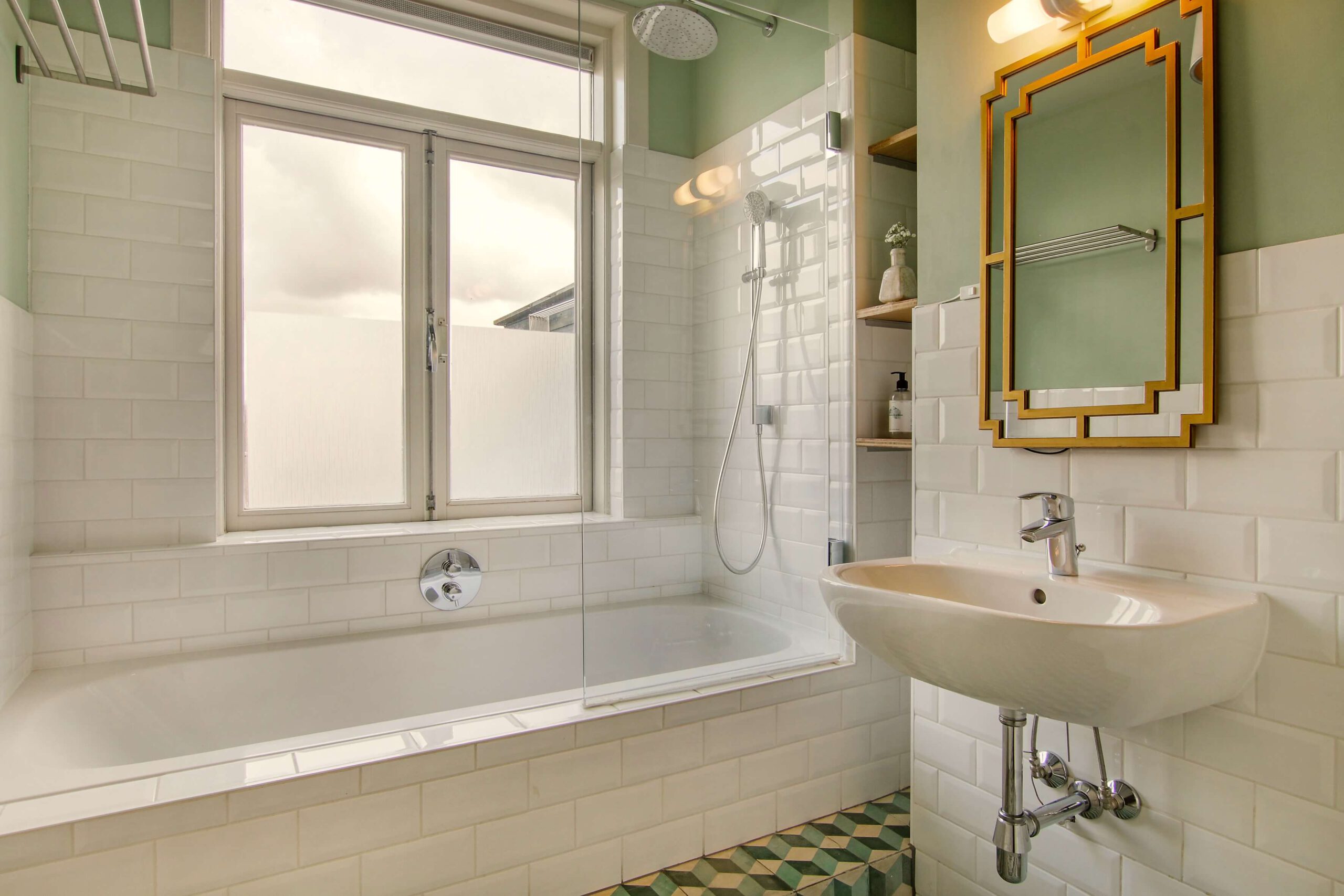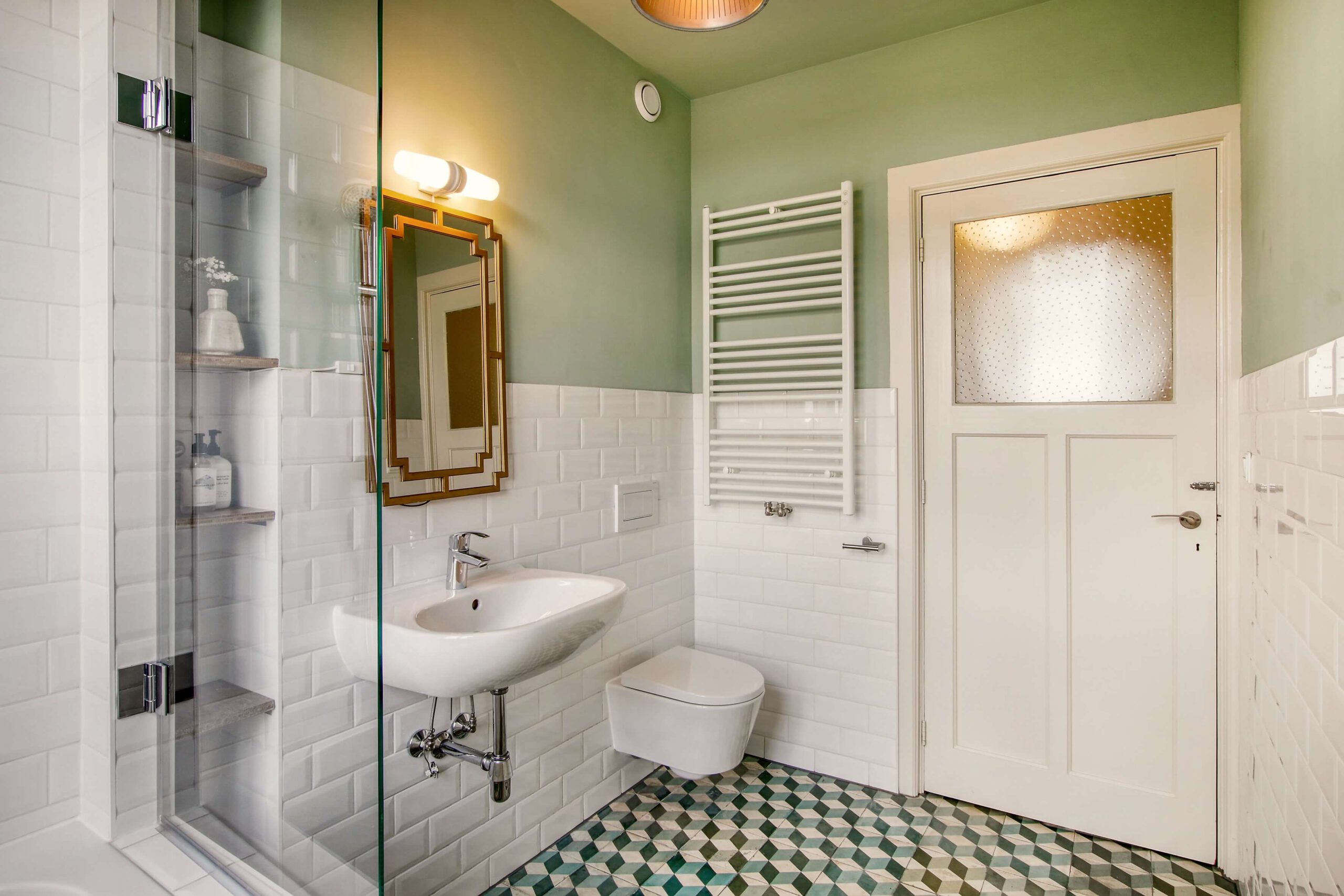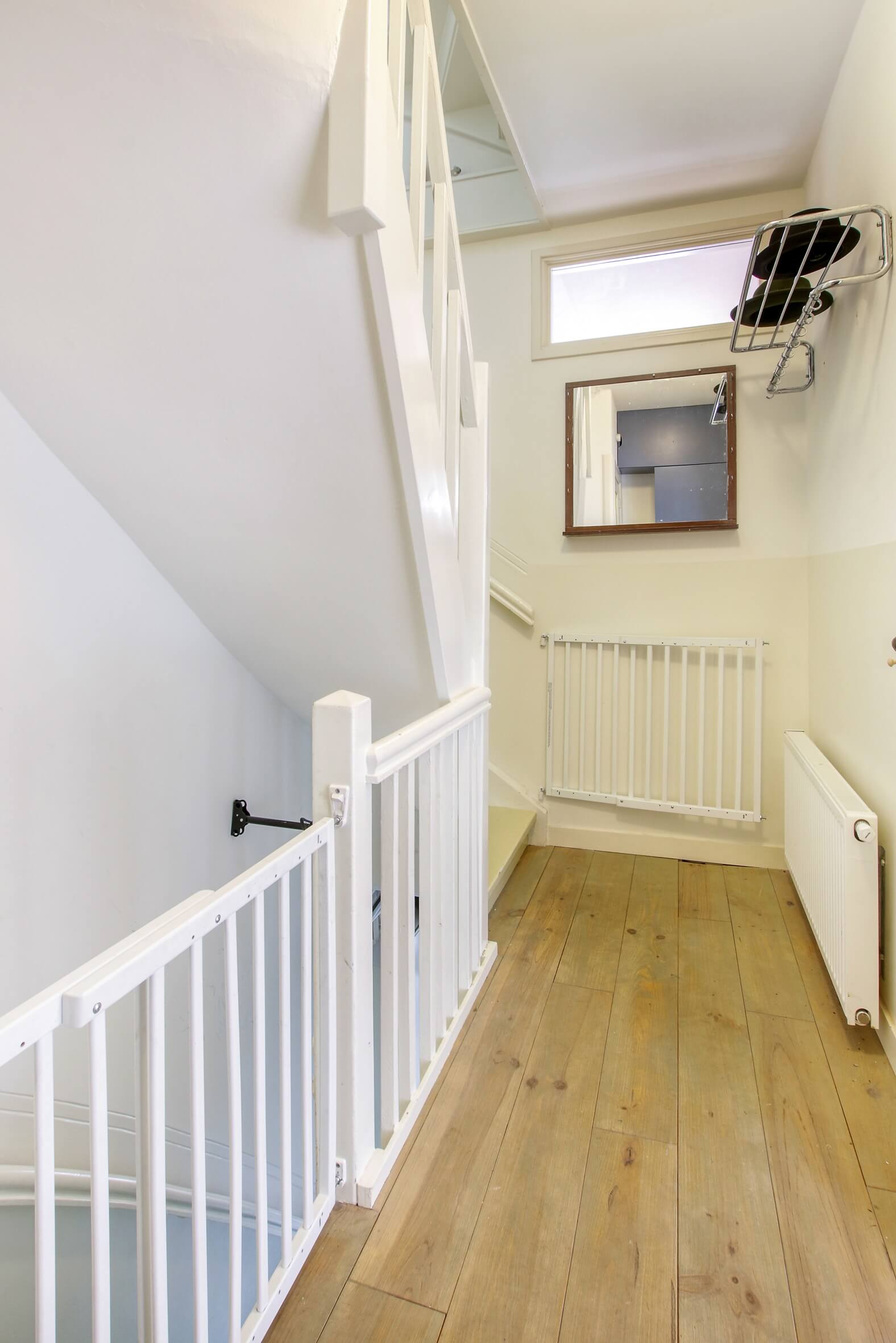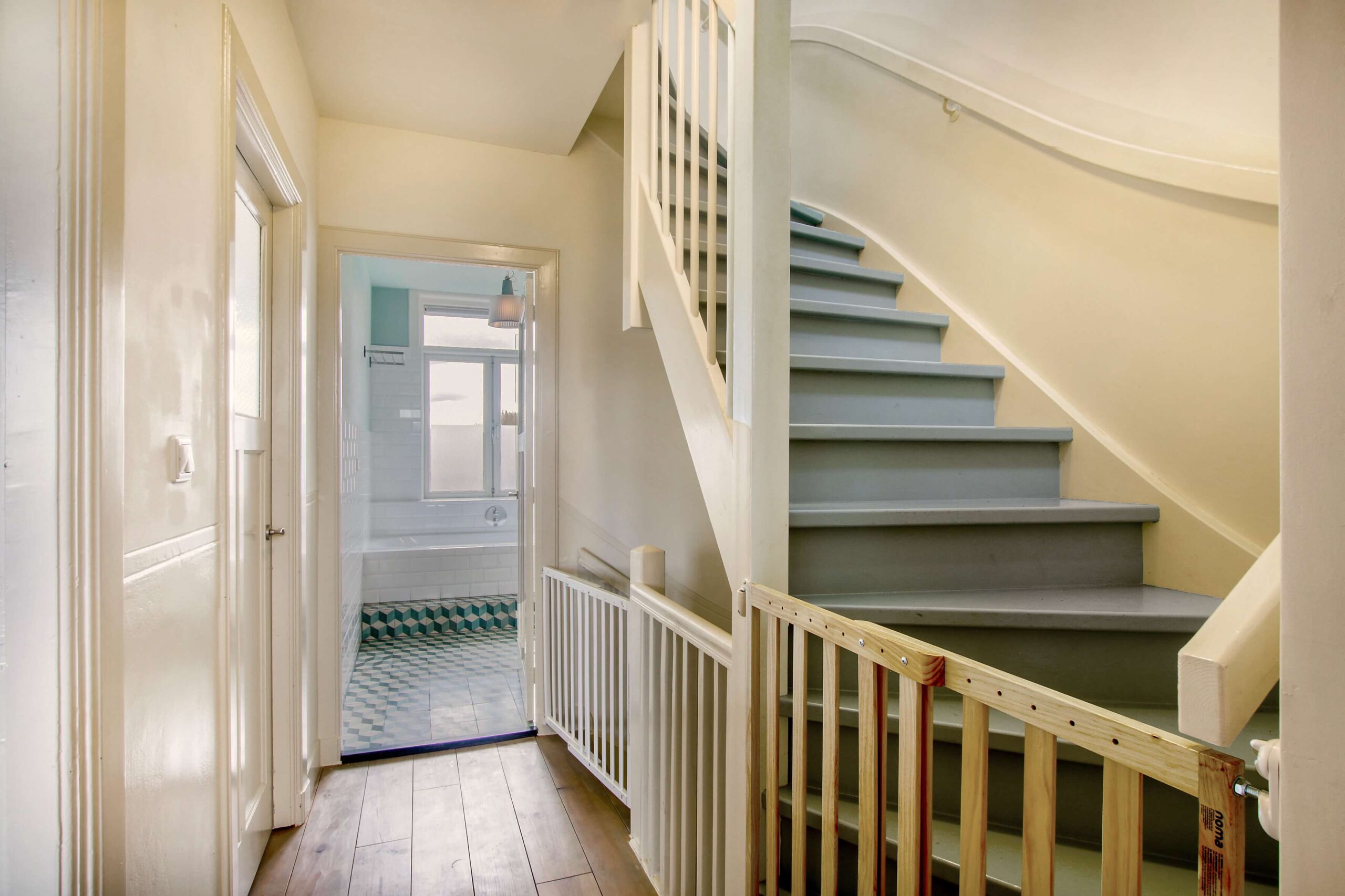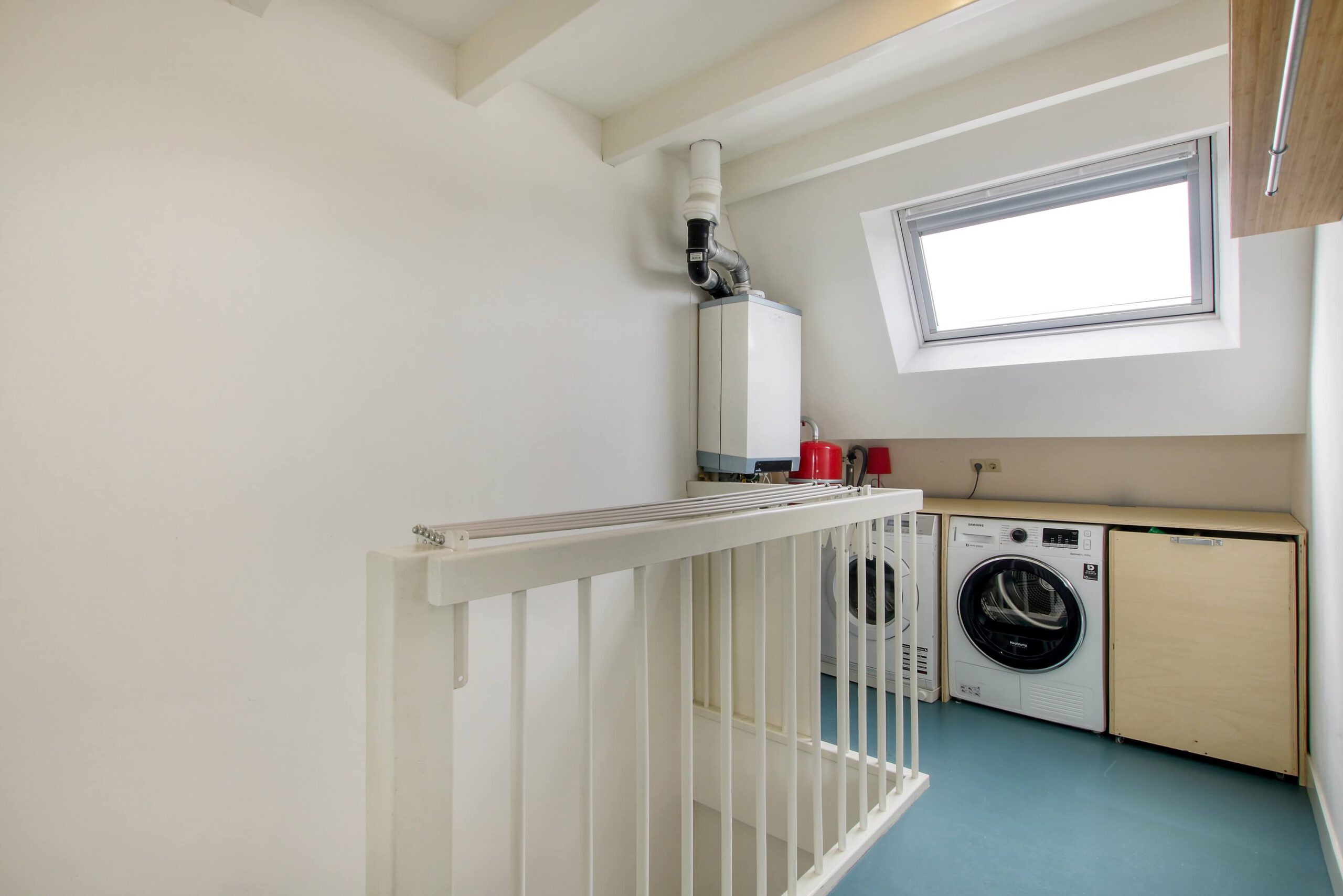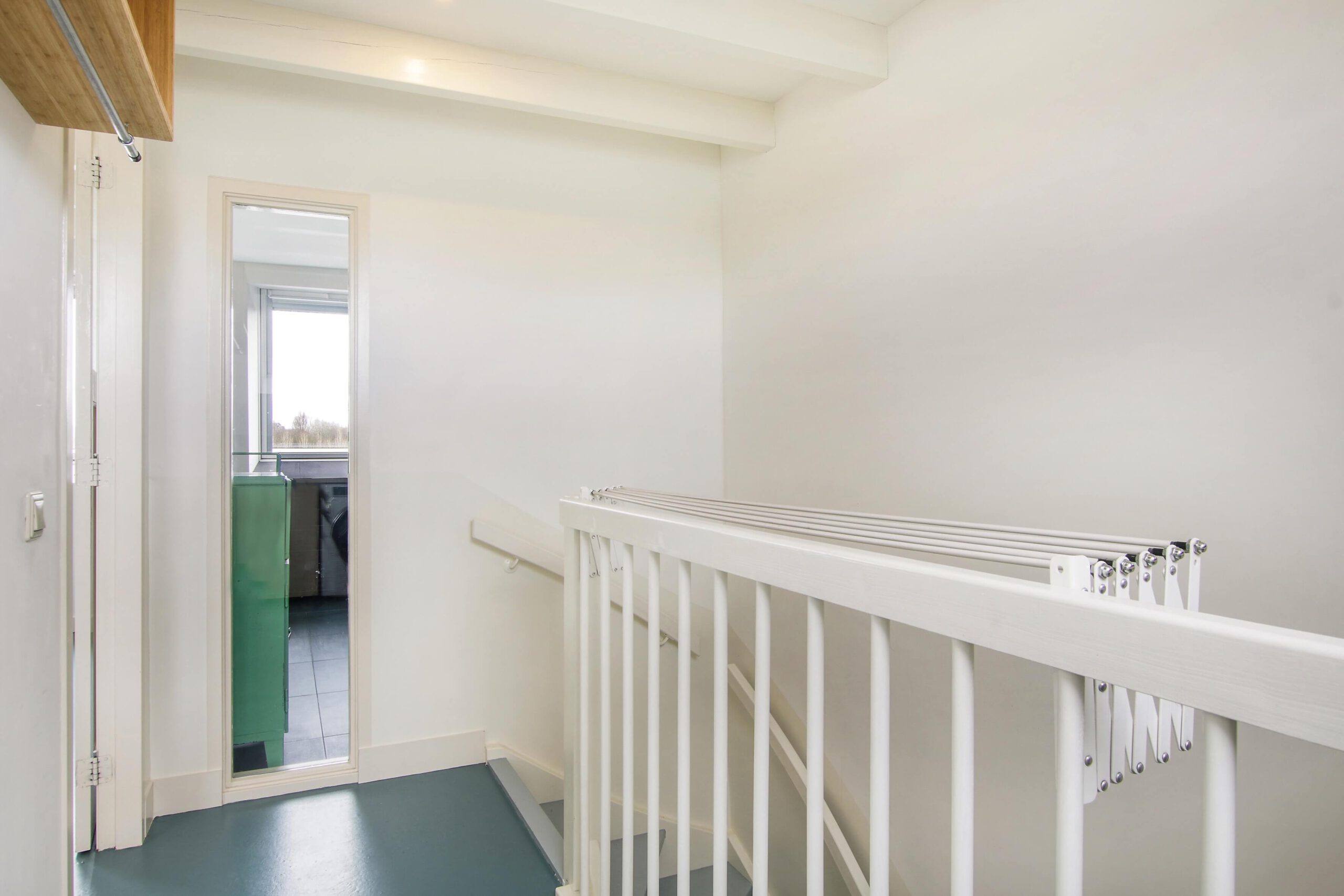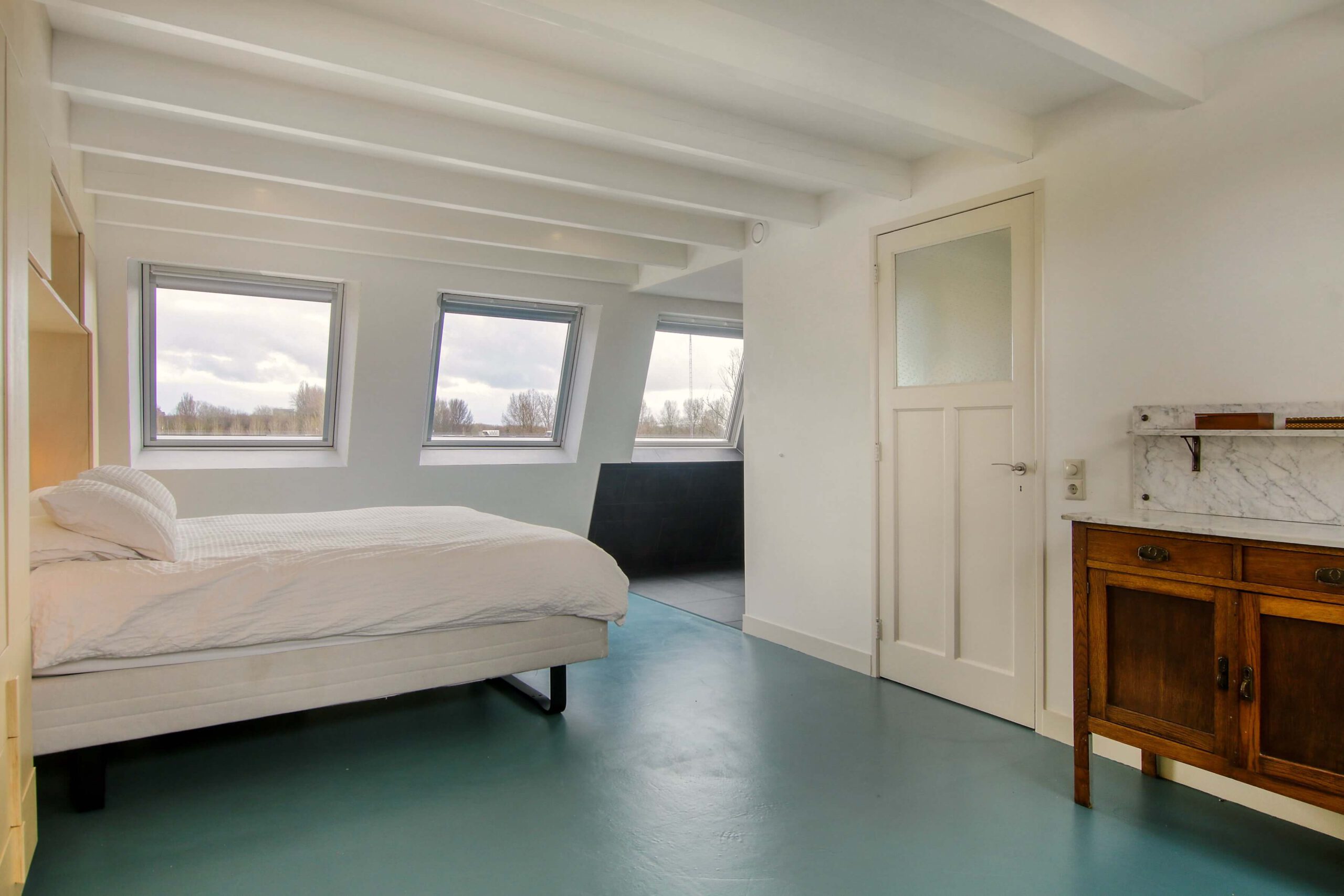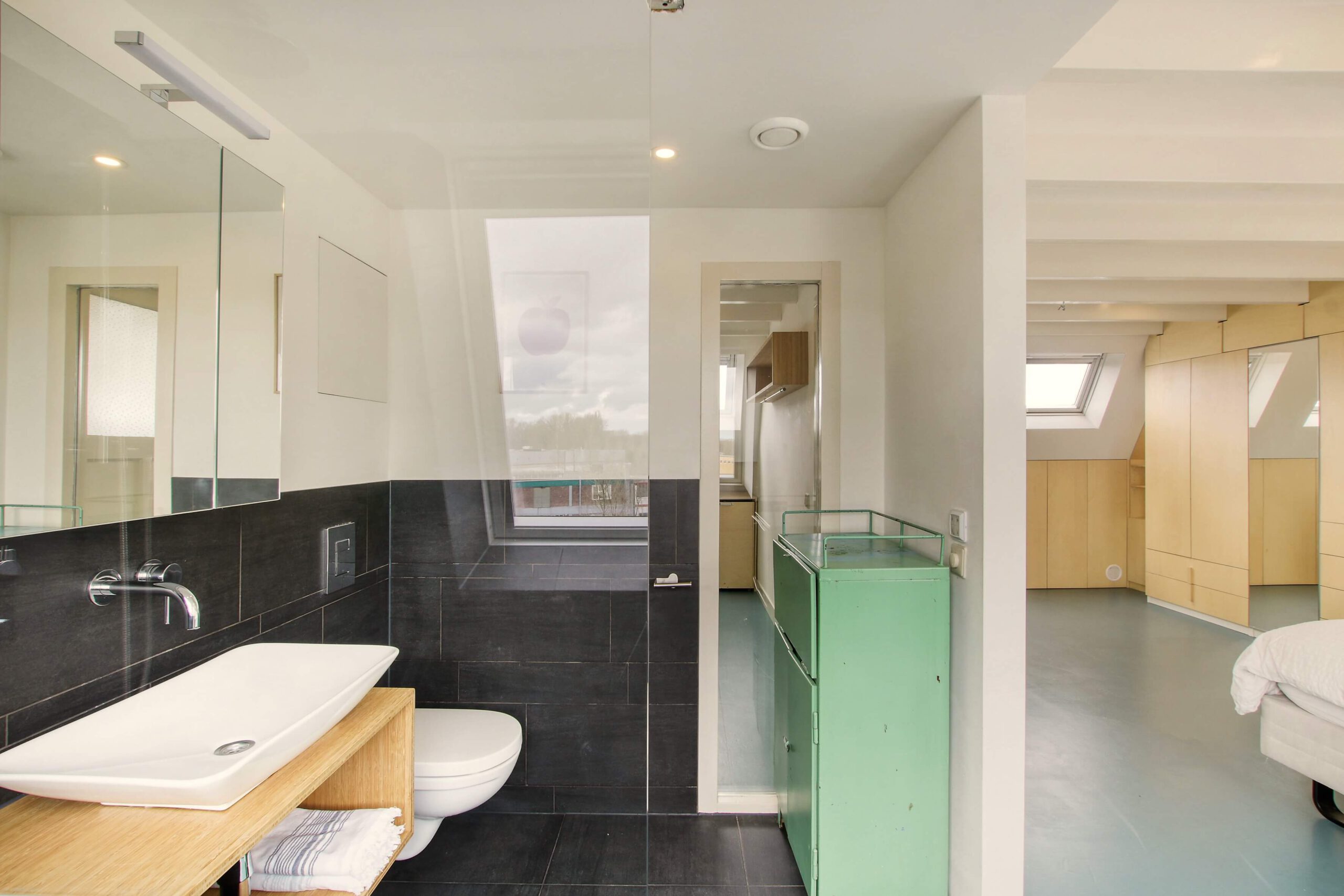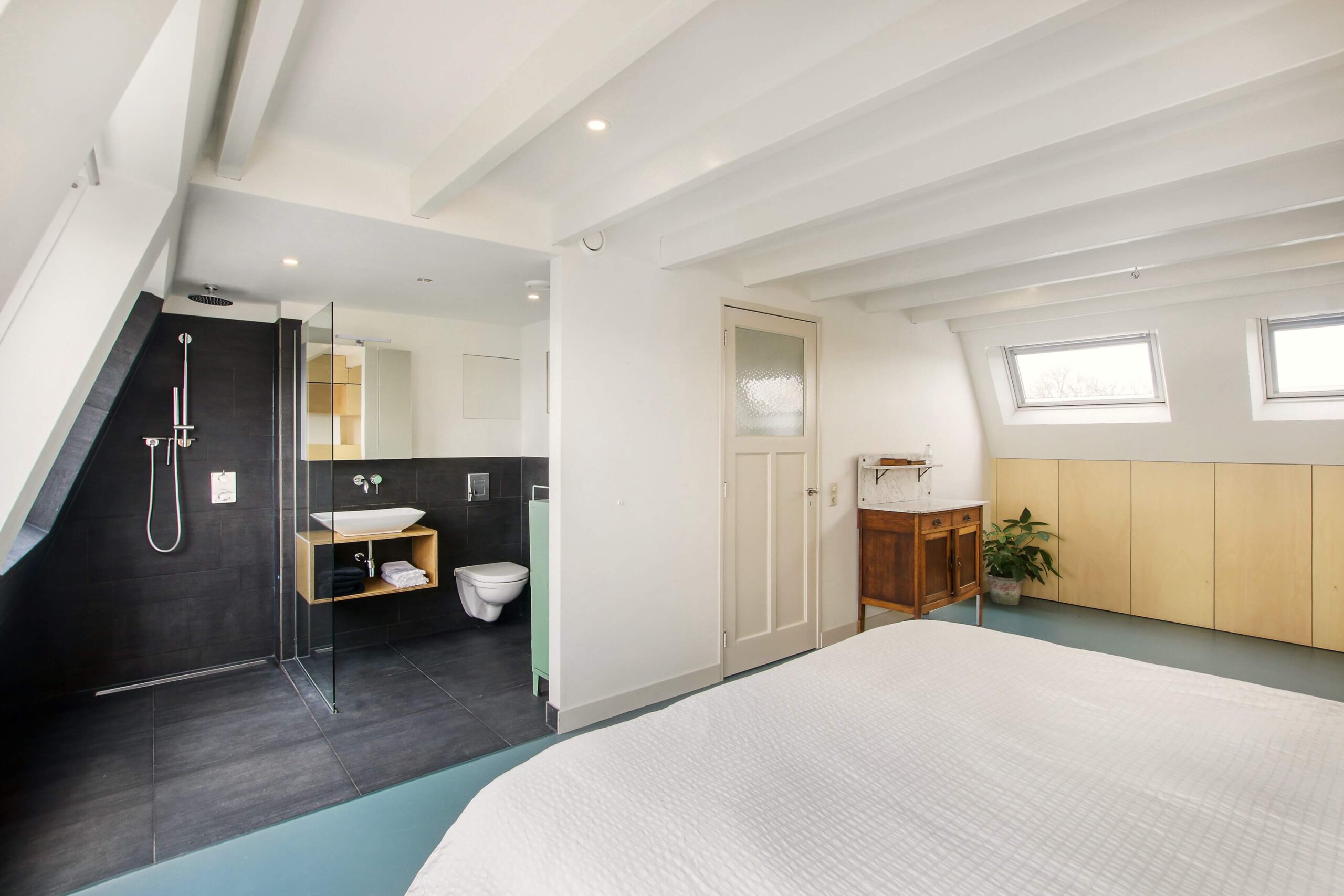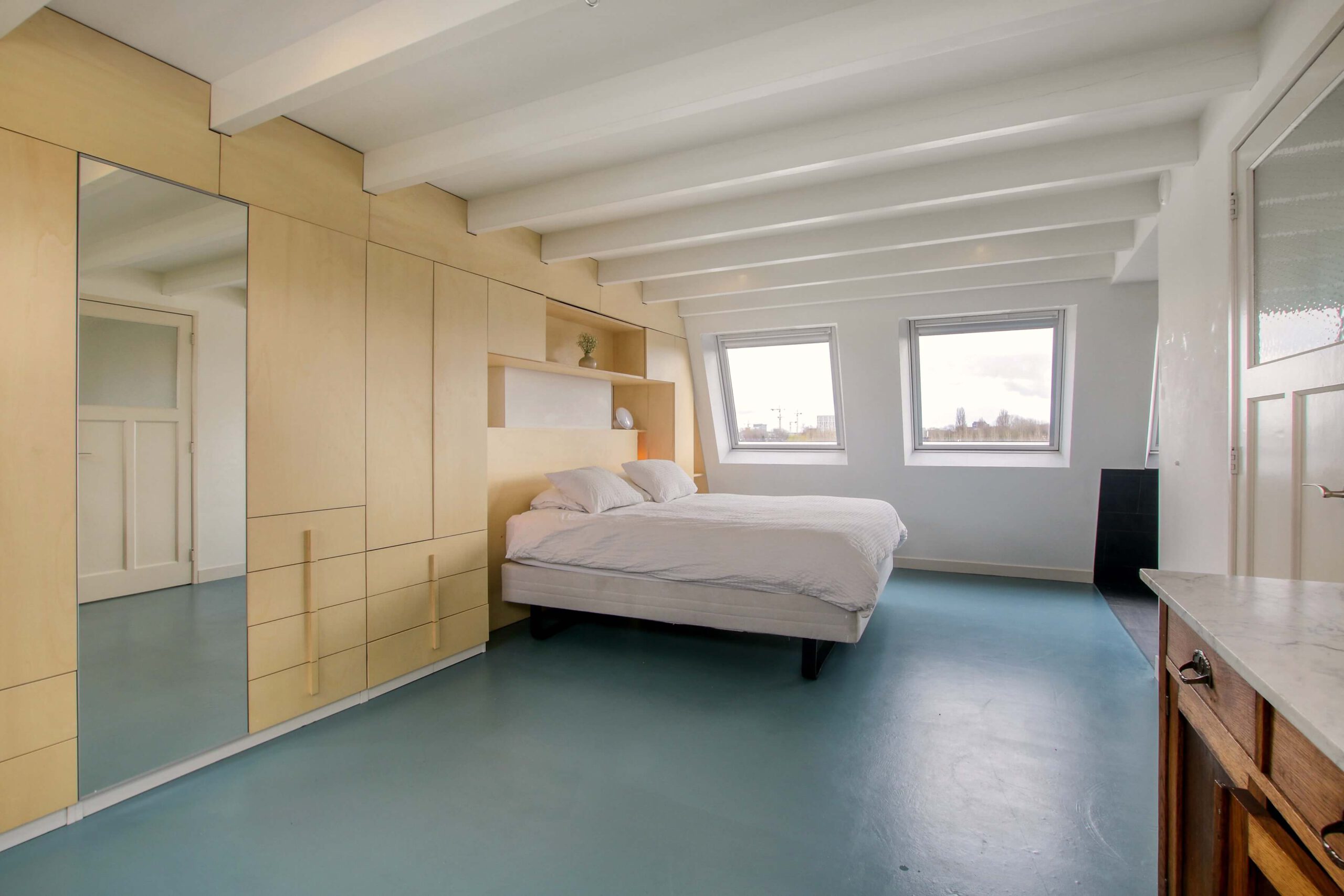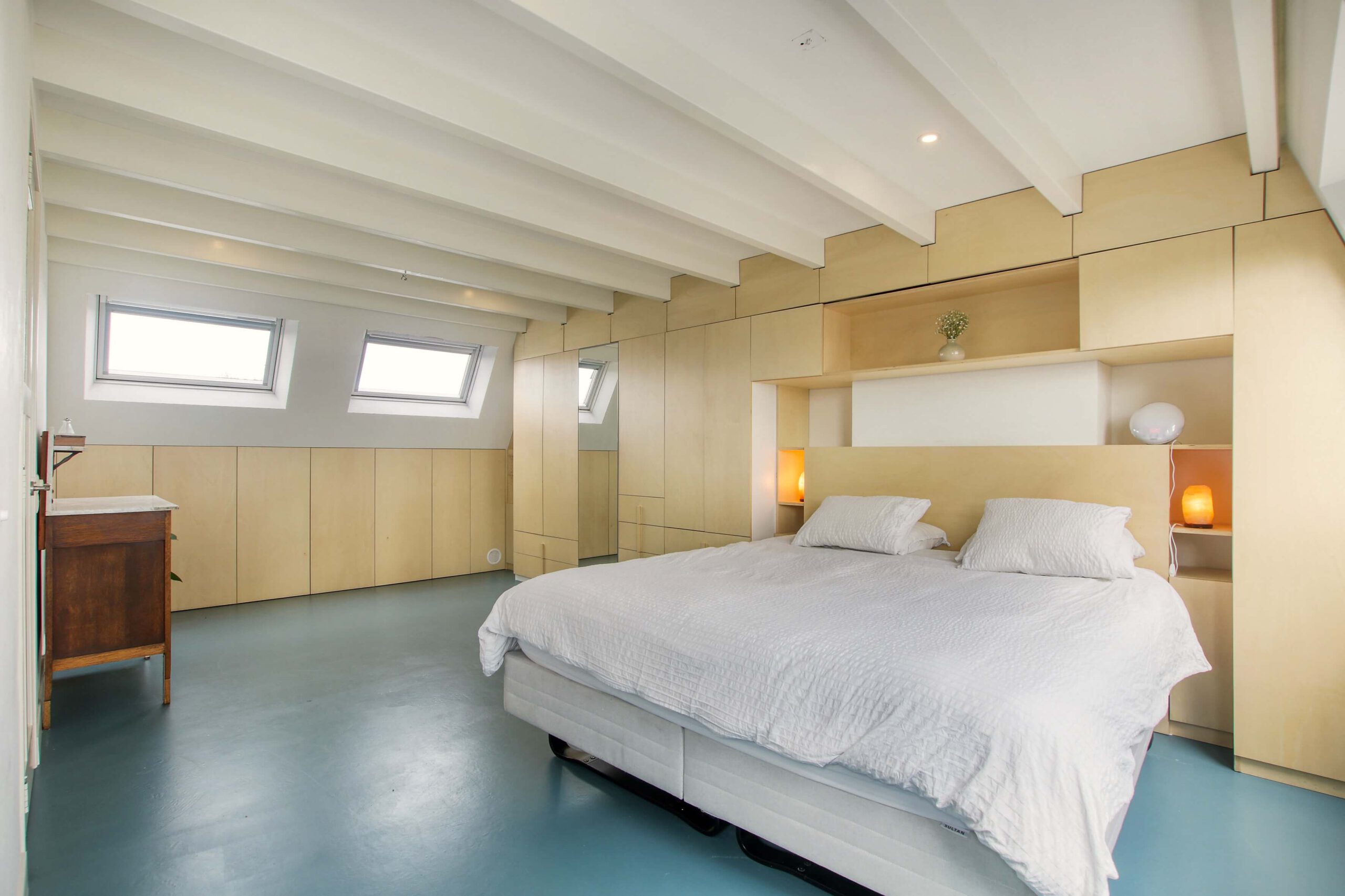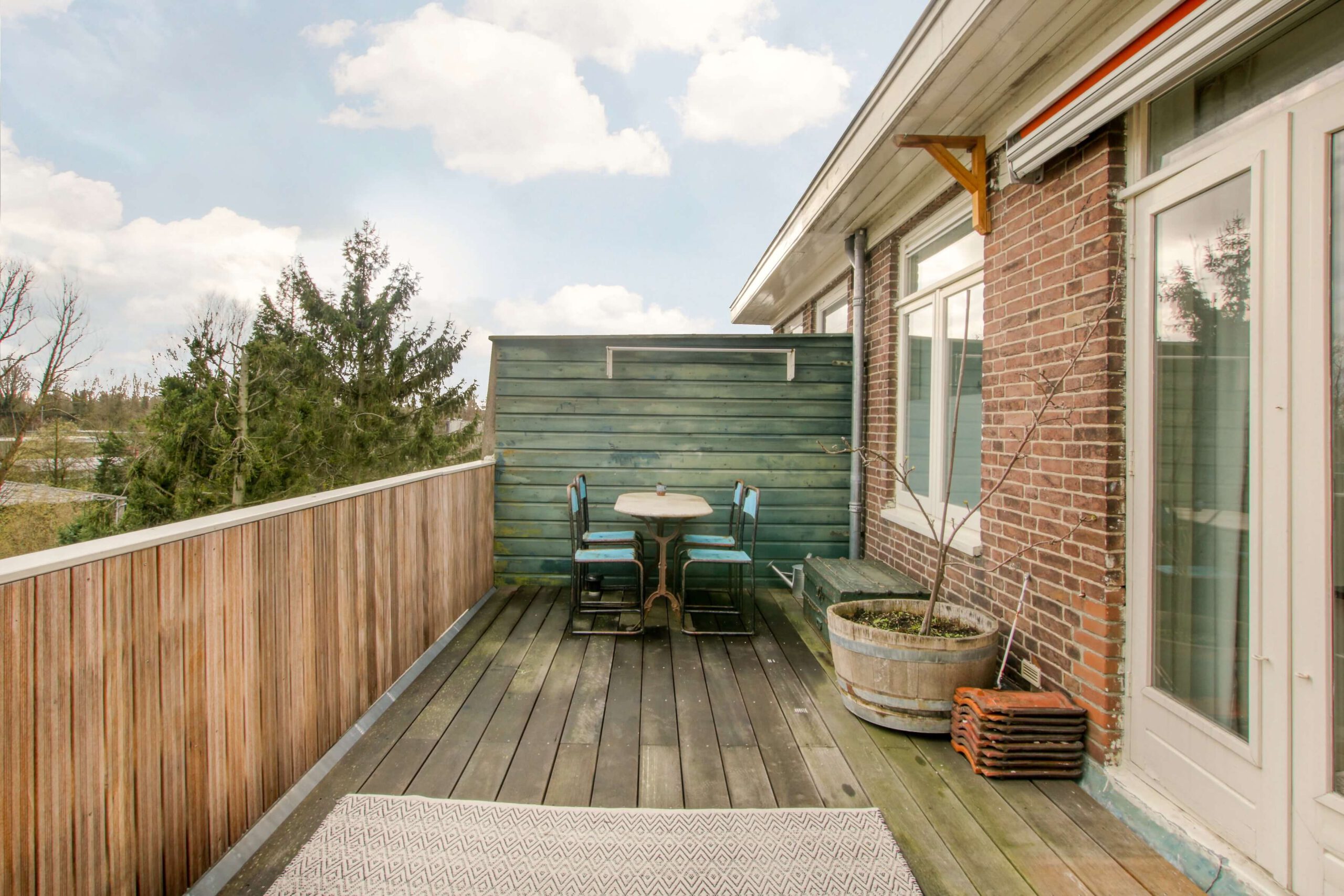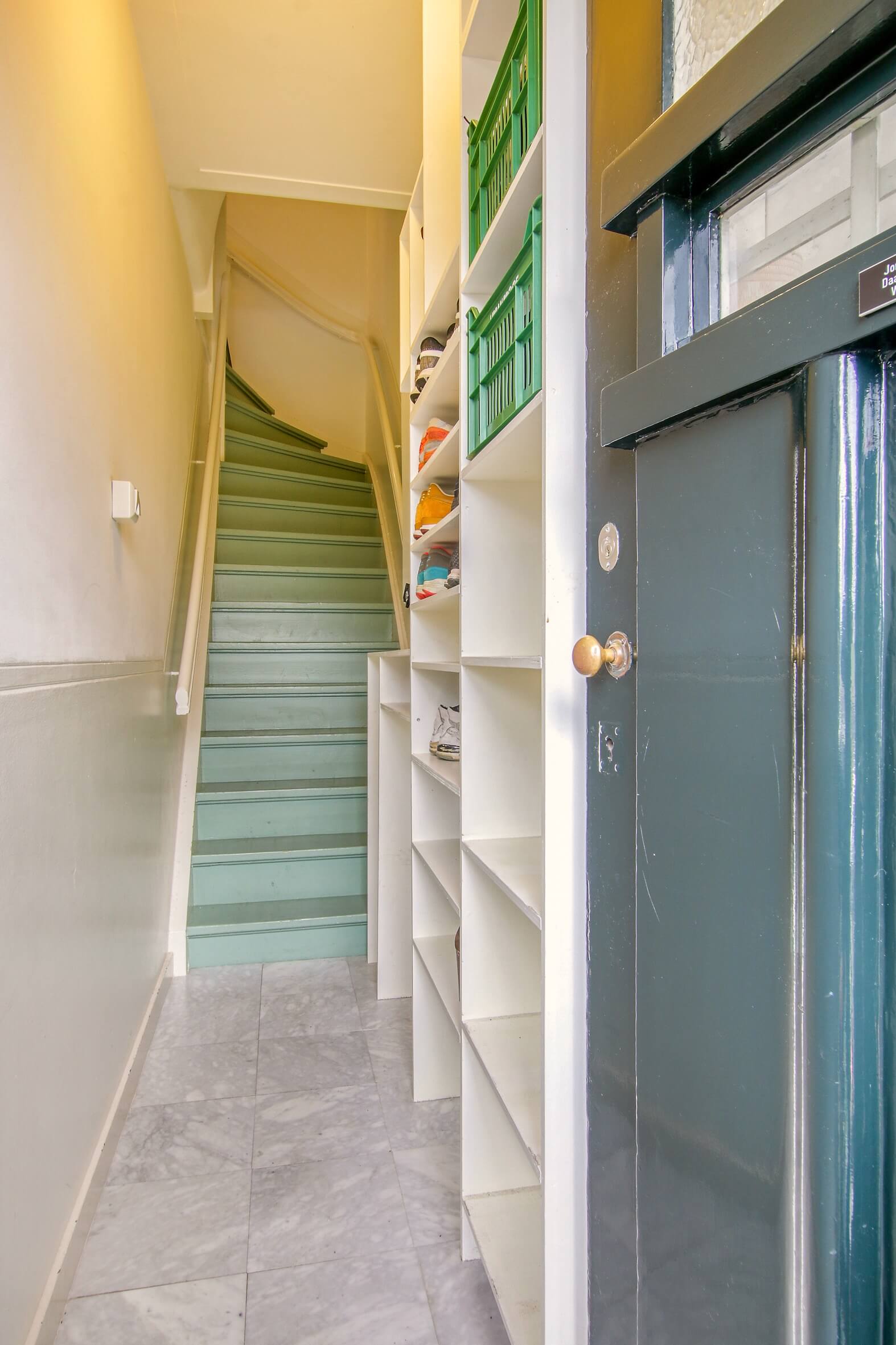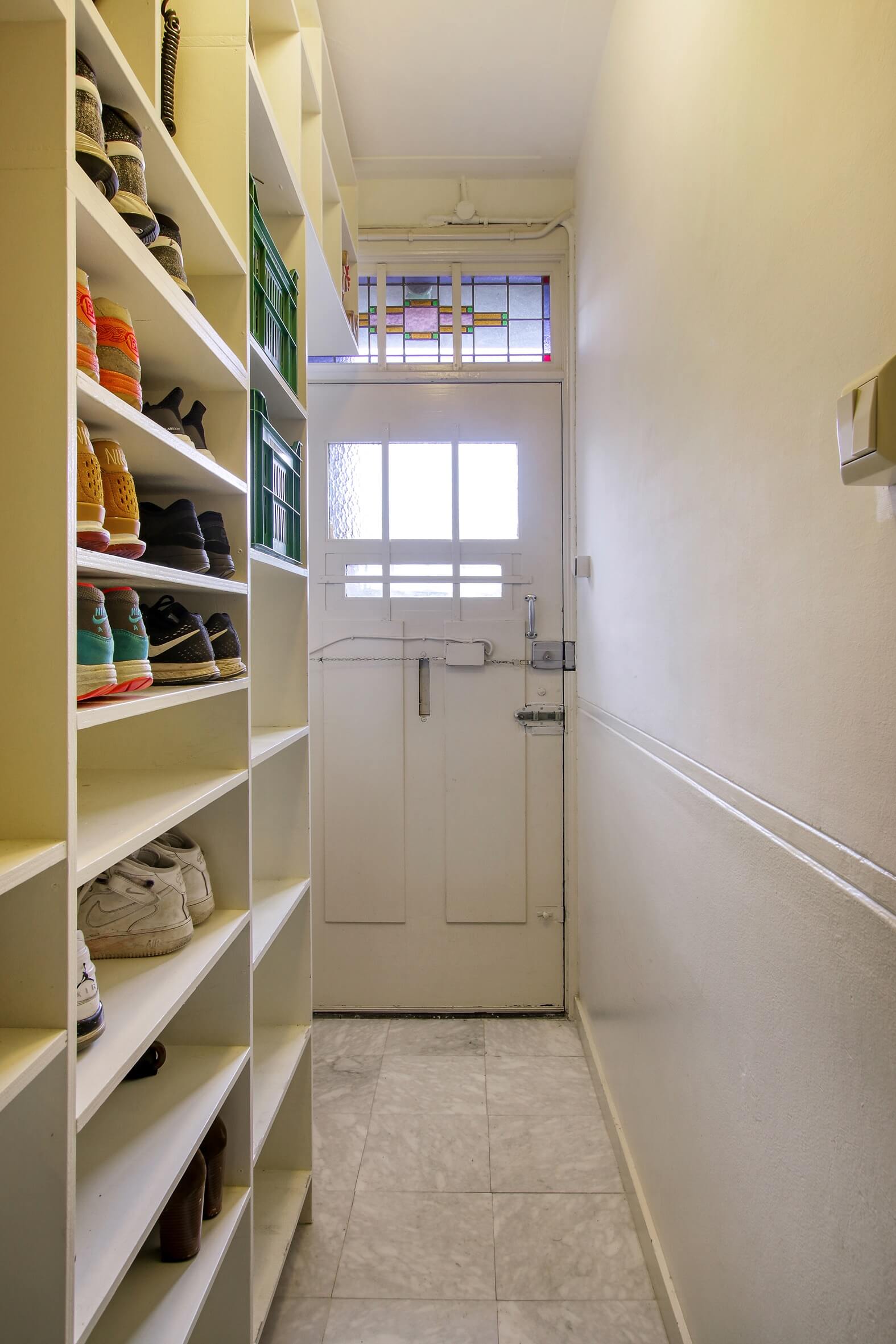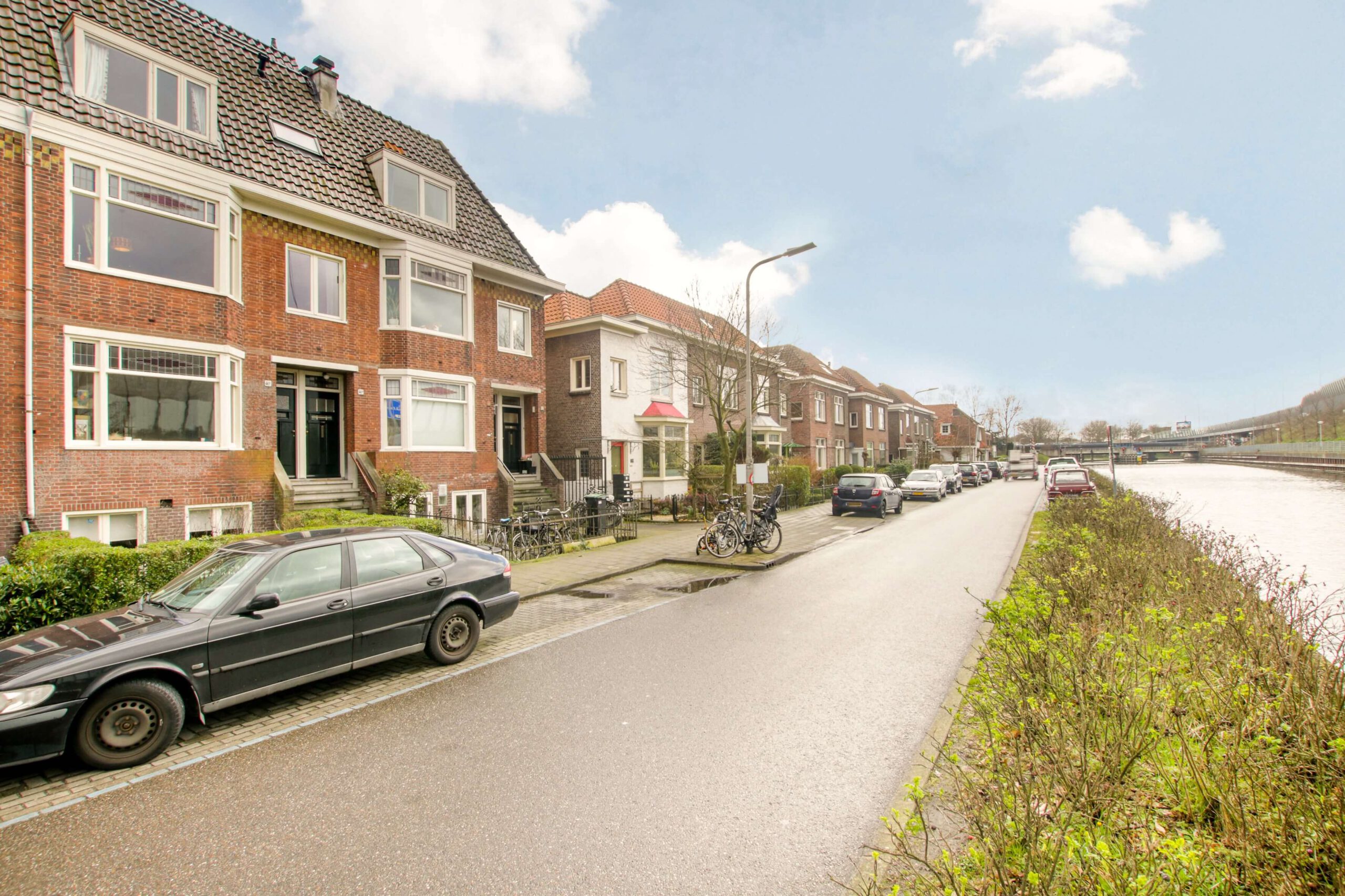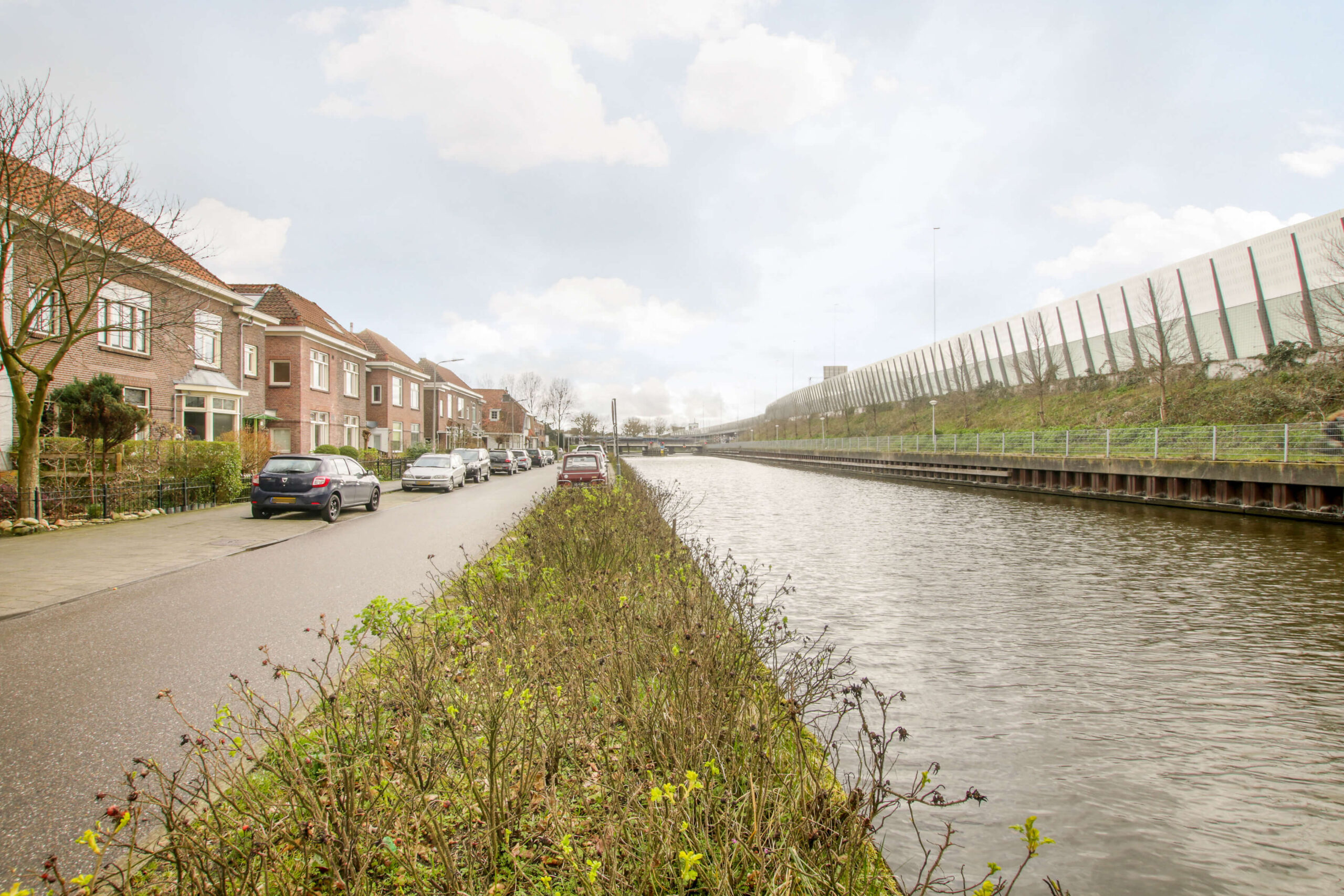 Type: Townhouse
Area: Duivendrecht
Price: €2350
Sqm: 165m2
Bedrooms: 4
Terrace: 18 M2
Beautiful eco-friendly 30ies townhouse 165 M2 in Duivendrecht, 2 minute bike ride from Amsterdam, with royal rooftop terrace (18M2) for rent for 6 months.
A unique opportunity to rent a spacious house with excellent taste for decor and design. All floors have big windows, allowing a generous light fall throughout the whole house. This house has been recently renovated with an interior designer whom has put great effort to maintain the elements of the thirties and combine it with the latest home-decor trends. The house has excellent isolation and solar panels on its roof, making it very eco-friendly. The 165m2 house with high ceilings has a spacious lay-out with 4 bedrooms, 2 bathrooms and a 18m2 roof terrace to enjoy the sunshine. The house is located in Duivendrecht, a small village surrounded by the city of Amsterdam. It is very centrally located, the 'Watergraafsmeer' is a 3 minute bike ride, its nearby the A10, Duivendrecht train station, subway and there are sufficient parking places in front of the door.
The home has its own entrance, when entering the house you enter the staircase that connects all floors. On the first floor you will find the living room, open kitchen and toilet. The 60m2 living room has a beautiful wooden floor, a 8p dining table, flatscreen television and sofa to relax on in the evenings. There is currently a children's corner for young children to play but this can be moderated if required. The open kitchen with marble top is equipped with all modern appliances, a Quooker, slow juicer and 6 hub gas stove.
The second floor houses 2 large bedrooms, a small bedroom, bathroom and a rooftop terrace. The 2nd floor has been equipped with mechanical ventilation to ensure clean air in the sleeping rooms. One big bedroom and a small bedroom are currently used as children's bedrooms with a crib and single bed. The 2nd large spare room functions as guestroom and home office. This light and spacious bedroom also gives access to the roof terrace. The roof terrace has a build-in lounge sofa and a 4p table to enjoy dining or working outside in the sunshine. The stylish bathroom has a bathtub, rain shower, wash cabinet and toilet.
On the third floor are the laundry area and master bedroom located. The laundry area has a separate washing machine and dryer. The luxury master bedroom has an en suite bathroom. The 3rd floor is also provided with mechanical ventilation and has floor heating. There is a double bed and build-in generous wardrobe space.
The house is build along a row of houses from beginning of last century and nearby industrial area, (not heavy industry). It is build along a small river and facing the A10, this does determine the view from your window, but it does not have an effect of the noise as there is a noise wall built along the highway and the building is very well isolated from both noise as well as cold. There is a supermarket at 500 meter distance. The centre of Diemen and the Amsterdam Watergraafsmeer and lively Eastside neighbourhood are only a 3 to 5 minute bike ride away. It is nearby the Jaap Edenbaan, a city beach in summer and ice skating in winter. The Flevopark, Oosterpark and Frankendael are very nearby for leisure and sporting activities. There are several playgrounds located on walking distance.
There is plenty of parking availability in front of the house and the address allows 2 parking permits, there is no waiting list so normally this can be arranged in one week. There is also the opportunity to lease the families electric cargo bike (Urban Arrow), allowing you to reach the city centre in 10 minutes and enjoy the preferred Dutch way of transportation. This location is centrally located nearby the highway, train station, subways. The city-centre, Schiphol, Amsterdam Zuid, Centre and Zuid-Oost are easily reached by subway.
A perfect location if you like the comfort of being close to the city but appreciate to live in a quiet location.
DETAILS:
– 1930ies house with well preserved old details
– Spacious 4 BR family home 165 M2
– 2 bathrooms
– Spacious rooftop terrace (18 M2)
– Eco-friendly house with solar panels and good isolation
– Quiet environment but nearby city-centre
– A lot of parks nearby
– Price is exclusing gas, electricity and water charges
– Nearby parks.